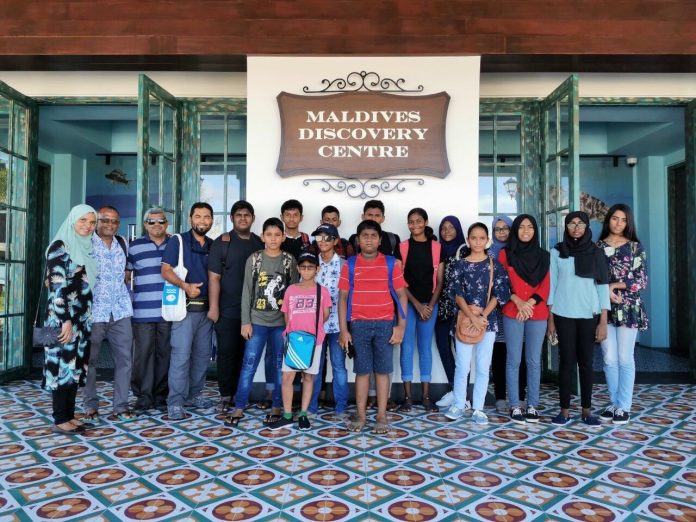 The Marina at CROSSROADS has conducted an educational visit last Thursday for a group of students from Muhyiddin School in Villingili.
18 students from the school participated in this visit to the Maldives Discovery Centre and Marine Discovery Centre located at The Marina at CROSSROADS.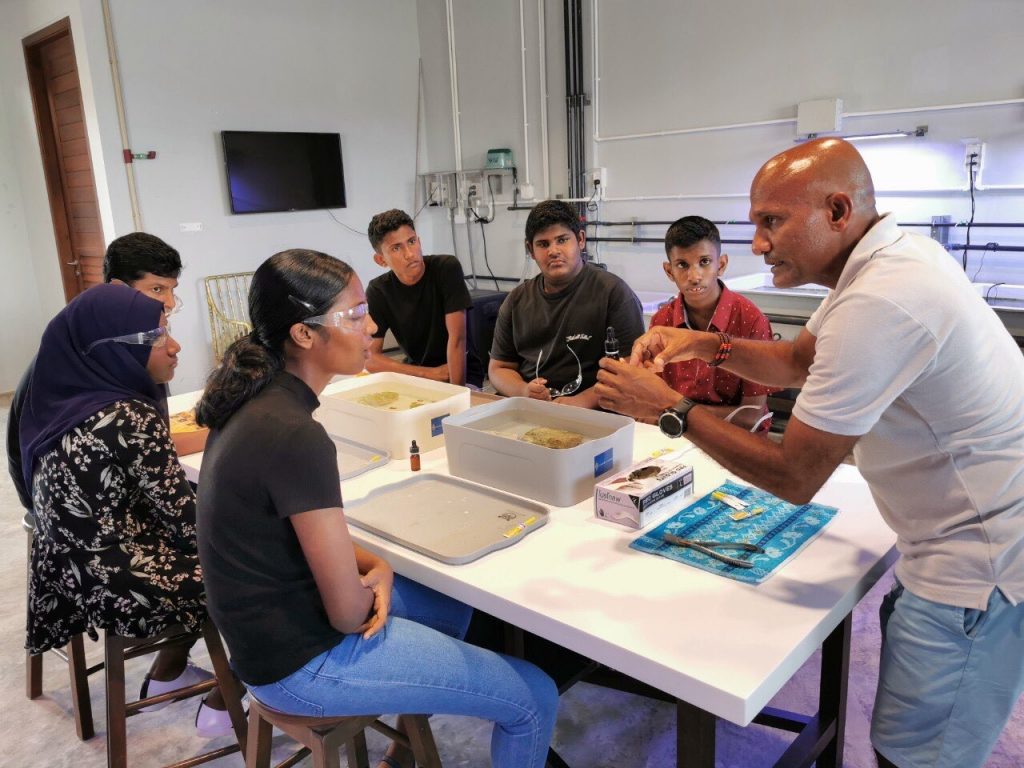 This was a fruitful and fun-filled visit for the students, conducted to raise awareness about the Maldives' culture and environment. During the visit, students had the opportunity to learn about Maldivian arts and crafts, its unique geography, marine life and conservation activities (coral propagation methods) carried out by the centre.
Apart from the coral propagation program aimed at saving coral reefs, the Marine Discovery Centre also hosts a laboratory where marine research and longitudinal studies are conducted.