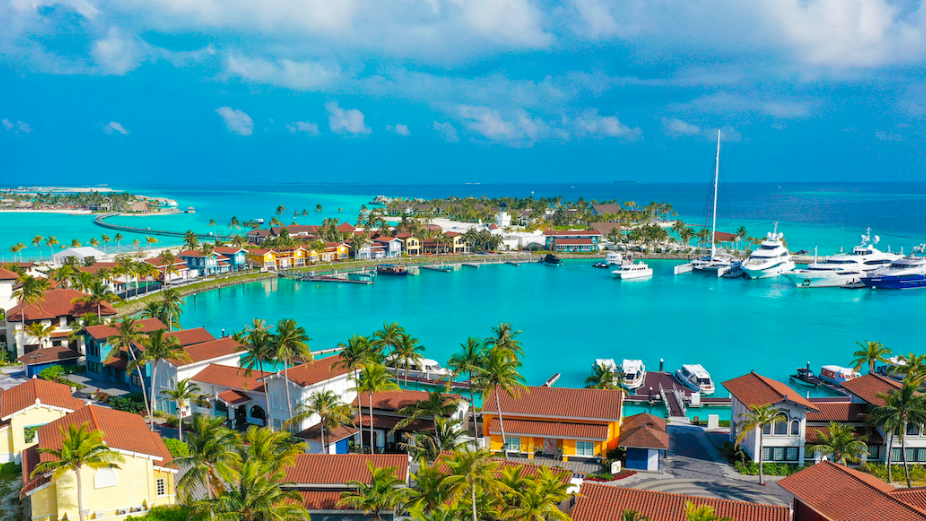 Opened on 1st September 2019, the Marina @ CROSSROADS Maldives is an enchanting hub of retail, dining and leisure – the first and largest of its kind in the Maldives. With the aim of bringing more activities and retail options to the Maldives, this stunning Marina is opening up for Leasing Opportunities.
The Marina @ CROSSROADS currently hosts a number of renowned retail and culinary outlets including Hard Rock Cafe, Ministry of Crab, Nihonbashi Blue, Bean/Co At The Marina, Ripcurl Maldives, Raidha's Maldives, Island Breeze Maldives, Sifani, and Sky Studio, among many others. It is also home to the Marine Discovery Centre, where visitors can explore the island nation's rich culture and unique marine ecosystem.
To widen its portfolio and create an even more exciting visitor experience, the Marina @ CROSSROADS is offering outlet and kiosk for lease. The Marina has 9 square metre kiosks for rent, which can be utilized for a variety of activities – from a healthy fruit and juice bar, dessert kiosk for sweet treats like waffles or cotton candy, take-away food kiosk for hotdogs or shawarmas, as well as spaces for clothing and accessories.
The Marina @ CROSSROADS also envisions multi-brand retail outlets, whereby the possibilities are truly endless. From cosmetics and perfume shops, fashion and accessories stores, tattoo parlour and salon, all the way to a virtual reality activity centre, children's arcade, DJ club lounge, and a 7D movie theatre.
Leasing applications for these spaces are open until 15th June 2022. Interested applicants can contact them via yashfa.f@crossroadsmaldives.com or call 7797990.
CROSSROADS Maldives is the country's first extraordinary multi-island, fully integrated leisure destination. Nestled among the breathtakingly exotic Kaafu Atoll and Emboodhoo Lagoon, CROSSROADS Maldives is ideally located just a 15-minute speedboat ride from Velana International Airport and Male' City, making transfers and day trips quick and easy. For more information, visit https://crossroadsmaldives.com/