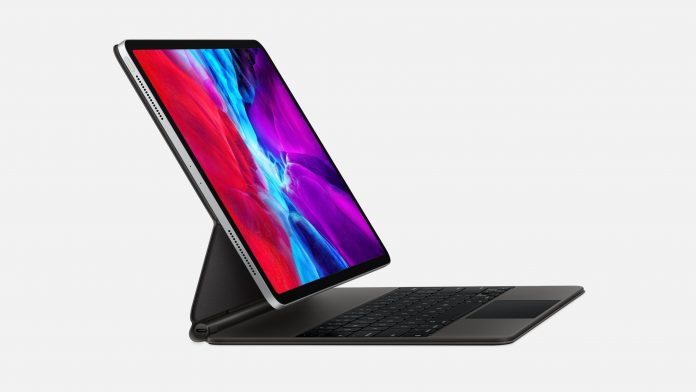 Apple announced a new iPad Pro and a new MacBook Air, but the iPad Pro's optional new keyboard case with a trackpad makes picking between the two a lot harder.
The iPad Pro update brings with it a Magic Keyboard featuring a trackpad, bringing it closer to the MacBook Air than it's ever been, especially since the MacBook Air also now comes with the Magic Keyboard. That makes it increasingly difficult to pick between the two.
Display and Design:
MacBook Air is available in a 13-inch size, 2,560 x 1,600 resolution (227 ppi) while there are two sizes of iPad Pro to choose from — 11 inches and 12.9 inches — with a 2,388 x 1,668 resolution and a 2,732 x 2,048 resolution. Both have a 264 ppi pixel density, which makes them a little sharper than the MacBook Air, despite having similar screen sizes.
The iPad Pro also comes with True Tone and has an edge in that its dynamic refresh rate goes all the way up to 120Hz, giving it beautifully smooth scrolling and animations. The MacBook Air is still locked at 60Hz.
Both the MacBook Air and the iPad Pro now come with Magic Keyboards. The Magic Keyboard is very different from previous keyboard designs. It's "the best Mac keyboard ever released," with large keys, a snappy mechanism, and even a physical Esc key.
Performance:
Both the MacBook Air and the iPad Pro look to take a notable step up from their predecessors in terms of performance. MacBook Air 2020 is now quad-core . However iPad Pro's A12Z processor scores better on multi-core (Geekbench 5) benchmarks than the 2020 the MacBook Air.
Portability:
Both devices are designed for portability. The MacBook Air is Apple's thinnest and lightest laptop, while the iPad Pro's tablet status makes it easy to put in a bag and take wherever you go.
The MacBook Air weighs in at 2.8 pounds and measures 11.97 by 8.36 by 0.63 inches. Its all-aluminum construction keeps it lightweight while still making it strong and sturdy, as you'd expect from an Apple laptop.
The 12.9-inch iPad Pro is the closest model to the MacBook Air in terms of size. Its Wi-Fi model weighs 1.41 pounds, while the Wi-Fi and cellular version comes in at 1.42 pounds — half the weight of the MacBook Air. It measures 11.04 by 8.46 vy 0.23 inches, putting its dimensions close to those of the MacBook Air.
The 11-inch model is a fair amount more portable, though, weighing just 1.04 pounds and measuring 9.74 by 7.02 by 0.23 inches. It's the one to go for if small size is important to you.
The iPad Pro's flexibility makes it a winner:
There's no doubt that the addition of a trackpad and a great keyboard makes the iPad Pro a serious competitor to the MacBook Air.
If you need the ultimate in portability, the winner is the 11-inch iPad Pro. Its compact size in no way impacts its exceptional performance, and it's noticeably smaller than both its larger sibling and the MacBook Air.