The new seaplane terminal at Velana International Airport (VIA) to be leased to Trans Maldivian Airways (TMA) with potential losses for the state.
Maldives Airports Company Limited (MACL) has spent over 40 million dollars (616 million Maldivian Rufiyaa) for the construction of the seaplane terminal.
The project was given to Beijing Urban Construction Group (BUCG) in the previous regime. It is expected to be completed by mid next year and over 80% of the project has been done.
Following the allegations that operations of the new seaplane terminal being developed at VIA would be leased out solely to local seaplane operator, TMA, Parliament Public Accounts Committee decided on August to audit into the new seaplane terminal issue of leasing it at a loss for the state. The audit findings have not been brought forward since then.
In spite of the announcement by Parliament Public Accounts Committee to look into the matter, MACL has been under pressure to lease it to TMA. Circulating news indicates that one of the board members from MACL has advised the top management who wants to go against the decision to not meddle into the matter.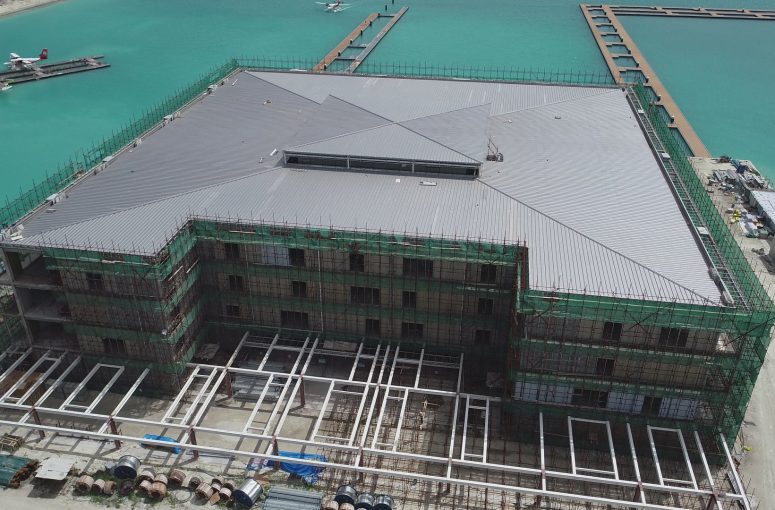 It is further strengthened by a statement given from an official of MACL on the matter where they unveiled that the top management staff who are against the decision has been receiving threats of being transferred to different departments or losing their jobs.
The official said that the actual profit of the seaplane terminal will be made by TMA. And that the company is expected to pay a small amount to MACL.
According to other local seaplane operators, giving the new seaplane terminal to TMA will have a negative impact on the competition.
In July 2019, Transport and Aviation Minister Aishath Nahula also gave a statement regarding the allegations circulating that the terminal will not be leased for one specific seaplane operating party.
The current seaplane terminal is leased to and built by Maldivian and TMA. MACL charges each operator USD 9 (MVR 138) per square meter.