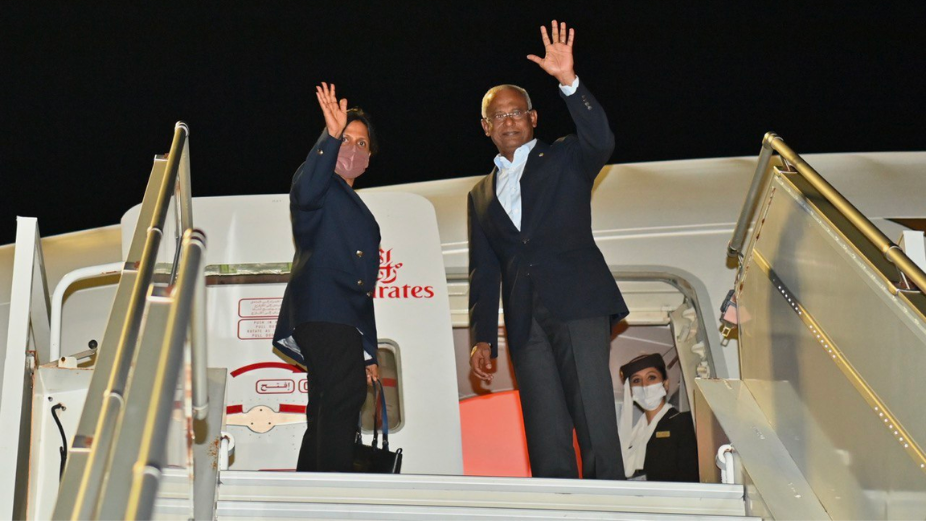 President Ibrahim Mohamed Solih and First Lady Fazna Ahmed departed on Friday evening on an official visit to the United Kingdom to convey their condolences and sympathies in person to His Majesty King Charles III and the family of Her Majesty Queen Elizabeth II.
The late Queen Elizabeth II passed away on Thursday, September 8, 2022, at 96. The Maldives observed three days of mourning with the national flag flown at half-mast.
The President and First Lady will attend the state funeral during the visit and convey their last respects to the late Queen. They are scheduled to conclude the visit and return to the Maldives on September 22, 2022.