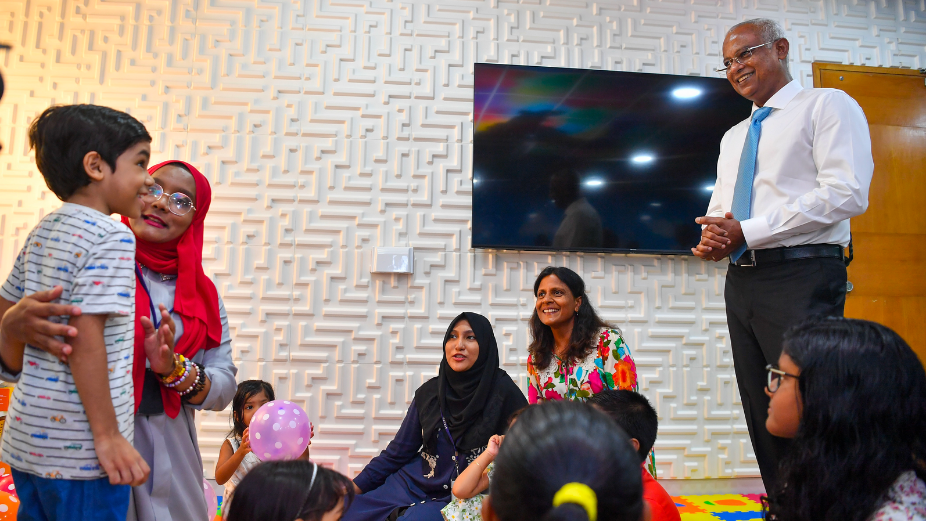 President Ibrahim Mohamed Solih and First Lady Fazna Ahmed visited the newly opened "Child Care Centre" at the State Electric Company Limited (STELCO) on Sunday.
The centre opened its doors on November 9, 2022, as part of the administration's policies on ensuring social stability, empowering women, and helping build healthy families. During the visit, the President and the First Lady spent time with the children at the centre.
The centre supervises the children of the company's staff during official working hours in a safe and quality childcare setting. Located on the first floor of the company's office building, the centre caters to children between the ages of 5 and 10 from 8:15 a.m. to 4 p.m. 33 children are registered with the center, which is staffed by qualified and trained childcare professionals.
As part of the administration's overarching priority of ensuring a "Caring State," the President announced on March 7, 2019, the introduction of six months of paid maternity leave and one month of paid paternity leave.