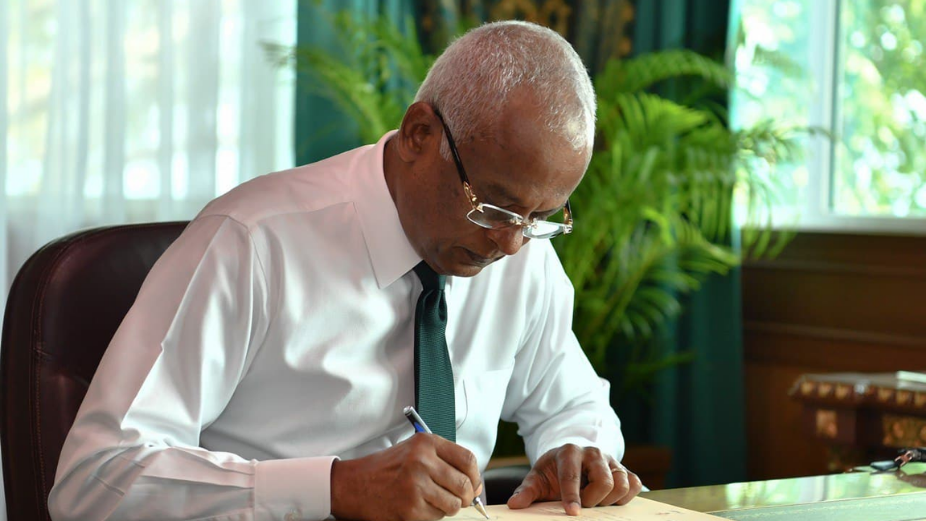 President Ibrahim Mohamed Solih on Wednesday constituted the Maldives Hydrographic Service, under the jurisdiction of the Ministry of Defence. The new authority was established under the discretion vested in the President by Section 116 of the Constitution of the Republic of Maldives.
According to a directive issued by the President's Office, the number 487 should be used in all correspondence addressed to the new authority as per the numbering system for state agencies.
Hydrography is the science of the measurement, description, and mapping of the physical features of the navigable portion of the Earth's surface and adjoining coastal areas. Hydrographic surveyors study these bodies of water to see what the "floor" looks like.