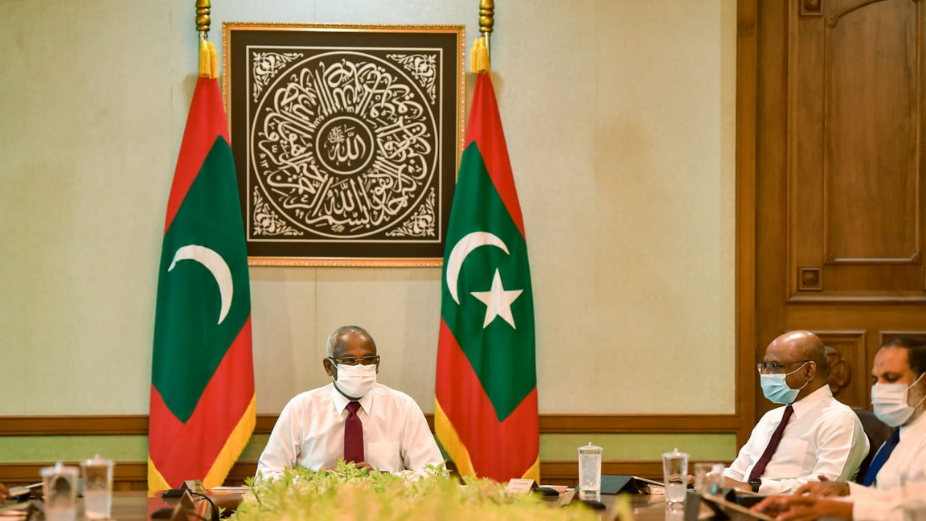 President Ibrahim Mohamed Solih on Tuesday announced his decision to seek approval from the Parliament for the Maldives to join the Organisation of African, Caribbean and Pacific States (OACPS). The Cabinet deliberated on a paper submitted by the Ministry of Foreign Affairs at today's Cabinet session held at the President's Office.
The OACPS is an organisation formed by the Georgetown Agreement in 1975. The objectives of the organisation include sustainable development, poverty reduction and ensuring greater integration of member countries within the world's economy.
Participation in the organisation would strengthen the Maldives' relations with Africa, the Caribbean, and the Pacific, as well as allow the Maldives to play a larger role in international forums on issues of national interest, such as climate change, and secure funding for development projects.It would also contribute to improved cooperation between the OACPS and European Union institutions. This would ease negotiations for better prices for Maldivian fish exports and to obtain Schengen visas for travel.
The Maldives' entry into the organisation would make it the 80th member state. The Maldives is the only small island nation with developing nation status that is not a member of the organisation.