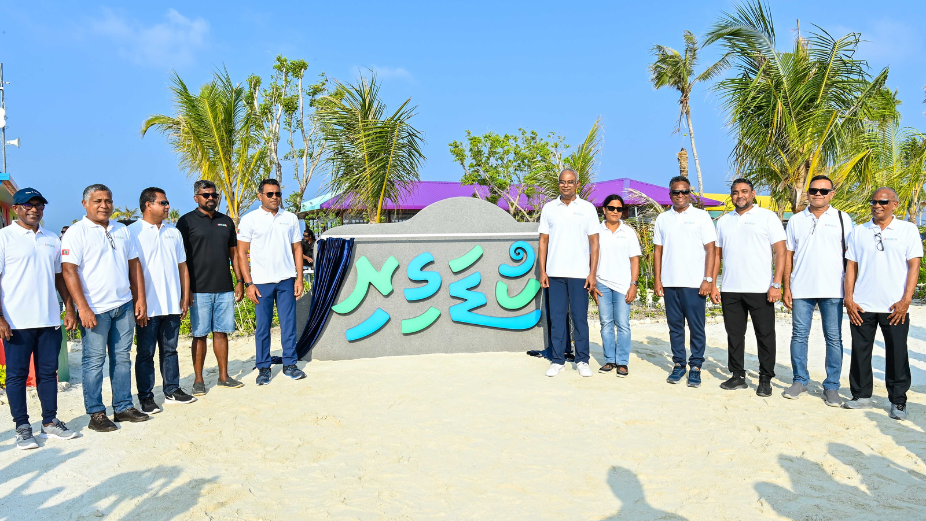 President Ibrahim Mohamed Solih officially inaugurated Kudagiri Picnic Island on Saturday. The island was designated as a picnic island and developed for the residents of the greater Malé region as a pledge of the administration. First Lady Fazna Ahmed, Vice President Faisal Naseem, government officials, and heads of state-owned enterprises joined President Solih at the inauguration ceremony.
Speaking at the ceremony, President Solih noted that the tropical "Jazeera" lifestyle was intertwined with our lives and stressed that the opportunity to enjoy a picnic with our families on a picnic island had been lost ten years ago with the allocation of Kuda Bandos for an alternative purpose. He added that his administration had restored the opportunity with the opening of Kudagiri Picnic Island.
Noting that people of all ages would visit the island, President Solih asked picnickers to exercise the utmost respect for one another. He also asked them to preserve the island as a happy and tranquil environment. The President also requested that the Housing Development Corporation (HDC) make the necessary changes to the island based on feedback from picnickers and announced that HDC would develop a smaller island dedicated to scout and girl-guide activities.
Vice President Faisal Naseem also spoke at the ceremony. He reiterated the need for the Malé region's residents to enjoy a "Jazeera" setting and added that Kudagiri Picnic Island would strengthen familial bonds and allow them to enjoy quality time with family and friends.
Kudagiri Picnic Island also includes features, ease of access, and services for disabled persons. The public could travel to the island for free on weekends, and it features recreational options, including futsal and volleyball courts, water slides, and a children's park. The island also has a mosque, changing rooms, retail shops, barbecue pits, and huts, in addition to safety and security measures.