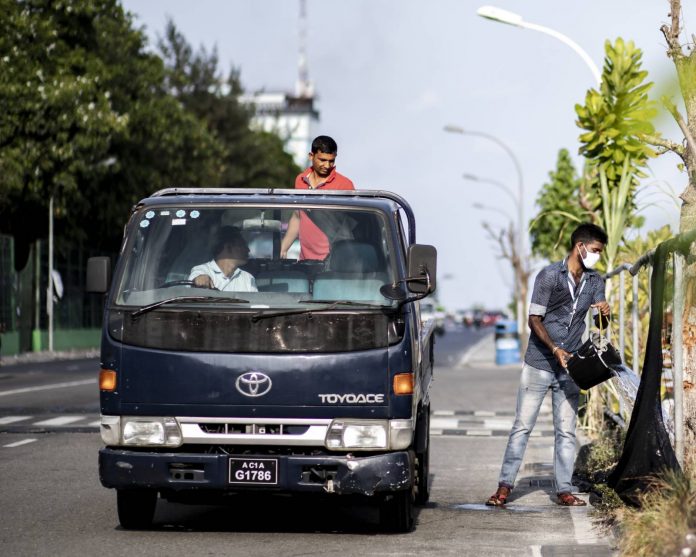 Written By : Fathimath Hamdha Mohamed
Controversies have arisen after the President of People's Majlis, Mohamed Nasheed, proposed the provision of resident visa for foreigners who live in a rented house in the Maldives for 10 years.
A residence visa is a document or a card required in some regions, allowing a foreign national to reside in a country for a fixed or indefinite length of time. These may be permits for temporary residency or permanent residency. The exact rules vary between regions.
Accordingly, the proposition of introducing resident visa for foreign national residing in the Maldives, has heated up the social media platforms, well-known public figures, and politicians in the country.
According to public disputes, the resident visa is provided in other countries for the foreign nations who invest in huge amounts of renting luxurious apartments. The public have raised concerns stating the proposition cannot be approved as it not sensible to provide resident visa for a foreigner/ foreigner who rents a building or a room for MVR 5000 and live for 10 years. The main highlight of the argument is about foreign nationals receiving the same services as Maldivians after obtaining a resident visa under this new law to be approved by immigration.
Expressing his views on this, a social media user stated that "The general idea of introducing resident visa is to lure or attract foreign talent. Offering residency to someone just under a couple of conditions in which almost everyone is eligible is ludicrous & will have a severe impact on the already strained economy. People who voted for MDP had high hopes of achieving something remarkable but it is just the same old sad story as the preceding governments. Voters are tired." That was quite expressive, wasn't it?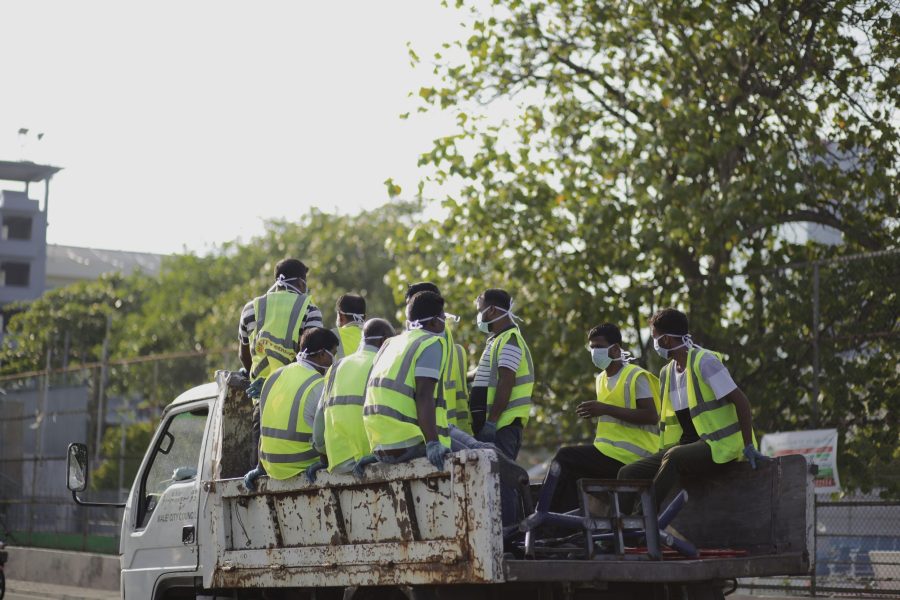 The public has also discoursed the issue saying that the government is perhaps giving cruciality to providing foreign nationals a convenient living, rather than providing ease for the locals with a Maldivian identity, who struggle without shelter even after getting married and building their own families.
In light of this, a viral tweet by an advocator on twitter reads, "Been living in Male' my whole life. 26 years. This is on behalf of every single person from or living in Male' all their life. Why do we need to be married or have children to be eligible to apply for a flat?"
As per the laws of the Immigration, even at the time, the foreign nationals married to Maldivians and the foreign nationals who invest in huge amounts can obtain a resident visa. Taking note of this, the CEO of Happy Market and the former Captain of MNDF, Ali Ihusaan tweeted "It is not a problem for a foreign national who is married to a Maldivian to have a permanent resident visa under certain conditions. But having arranged this policy in a way it can be influenced by money will make it difficult to control it and this will be of a danger to the economic environment as well"
Some individual accused the government stating that the idea of residential visa provision is to gain a political advantage by the current administration. They say that the Maldives bear 160,000 foreign expatriate workers and if they are provided with a residential visa, it will assist the current administration to gain thousands of votes in favor of the election scheduled in 2023.
While some people debate on it as gaining political advantage, the others state that this could be a prelude to change the religious demographics of the nation.
Concerns aside, some people advocated in favor of the issue, saying this proposition will bring a bright future to the economy of the Maldives. They say that this is a good step to advance the nation and to attract foreign investors and investments.
Well, what do you think? What will be the consequences of the proposition on introducing resident visas for foreign national residing in the Maldives in a rented shelter for 10 years? This is yet to find out!