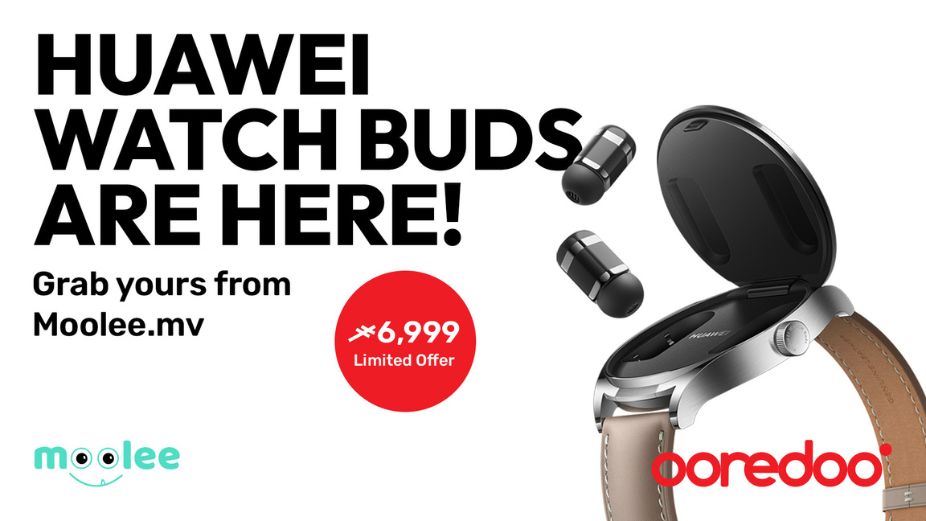 Is it a smartwatch? Is it earbuds? Turns out, the Huawei Watch Buds has both! This innovative product combines the convenience of a smartwatch with the comfort of earbuds, all in one sleek package.
With a 1.43-inch OLED display and leather strap, the Huawei Watch Buds looks and feels like a high-quality smartwatch. But the real magic happens when you pop open the display to reveal the earbuds hidden inside. Thanks to the precise rotating shaft design and attachable magnetic feature, switching between watch and earbuds has never been easier.
The earbuds themselves are lightweight and comfortable, weighing in at just 4g. Plus, they can be worn in either ear thanks to adaptive identification technology, making them perfect for anyone who wants to enjoy world-class sound quality without any discomfort.
Crafted with a commitment to quality, the Huawei Watch Buds boasts a 3D curved glass exterior and refined steel body with elegant Clous De Paris ornaments on the button and watch crown. The full-grain leather strap is available in two beautiful colours and adds a touch of sophistication to any outfit.
And with dazzling watch faces to choose from, you can customize your Huawei Watch Buds to match your style and personality. So if you're looking for a versatile and stylish wearable that can do it all, look no further than the Huawei Watch Buds. Whether you're heading to a business meeting or hitting the gym, this smartwatch with earbuds has got you covered.
Order yours today and experience the future of wearables. Huawei Watch Buds are now available via Moolee at http://ore.do/watchbuds