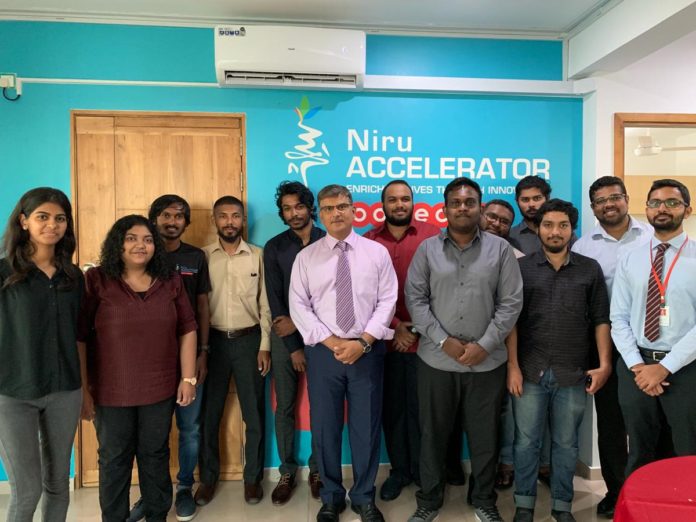 The second phase of the learning based 'Niru Accelerator' program has been initiated yesterday aiming to sustain and develop businesses.
The learning based business accelerator program is highly competitive  involving four teams that won 'Niru Hackathon 2018 held last month. The training program will go on for 12 weeks with the main aim to develop the innovative ideas of the four teams.
The participants were congratulated by the CEO of Ooredoo, Mr Najib Khan. He stated  "This is a special day. This will bring more convenience and developments for the Maldivians where the innovative teams will work hard to develop digital solutions with our support which is a prestige for us".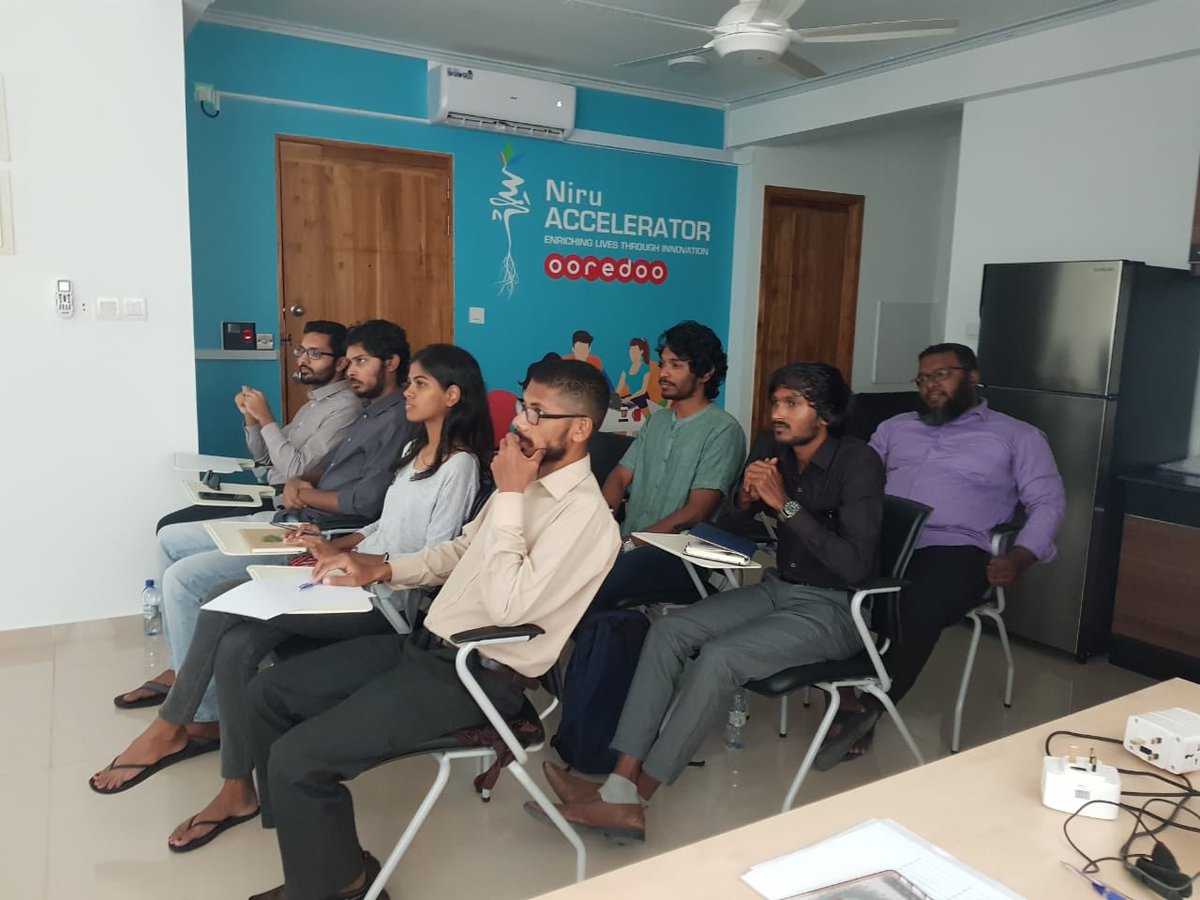 The participating teams include the development team of 'ChatboxCowrie', The centralised sea transportation management team of 'Kumbu', Online Dhivehi tutor service, 'Javaabu Academy' and lastly 'Flobo' which is a B2B online platform with integrated logistics and supply solutions. The four teams were provided with space and facilities to run their business along with digital equipment, technical expertise of experienced individuals along with the financial assistance required for the development of the business.
The teams that complete the training program will have the opportunity to promote their businesses to investors while also be provided with the opportunity to participate in other training programs conducted by Ooredoo.