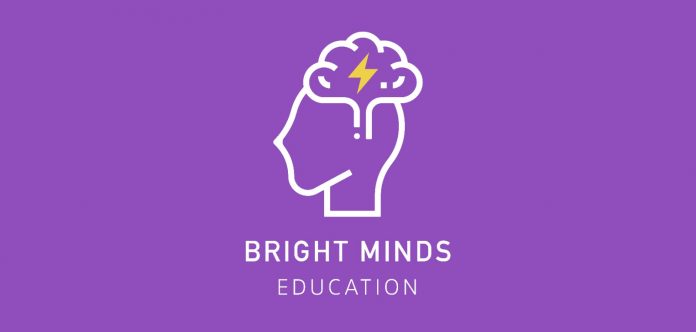 Ali Aflah recalls the stunned silence he was greeted with after he declared that he wanted Bright Minds Education to teach for free in the wake of the global COVID-19 pandemic. This was followed by the enthusiastic nods of agreement and support from his two business partners and close friends.
Having experienced the harsh reality of being unable to afford one's own education, when placed in the shoes of a teacher, Aflah followed the footsteps of his mentor Dr. Stafford; who taught him for free when he could not pay for his tuition classes. It was Stafford Sir who inspired Aflah to start providing tuition classes when he was just 16 years old. He used it as a means to pay for his education at that time. Aflah's own experiences have shaped the mission of Bright Minds Education. This is why he strives so tenaciously to provide good quality education at affordable prices for students all over the Maldives.
The scattered nature of the Maldivian archipelago has made it difficult to physically develop educational institutes of the same calibre in all the islands. Aflah believes that online education is the solution to this conundrum, as this will give all students in the country equal and endless opportunities to learn. Utilizing modern technology and armed with the business knowledge of his 2 partners – Humam and Zaif – Ali Aflah believes that Bright Minds Education will revolutionize the education sector in the Maldives.
Aflah joined Billabong High International School to kickstart his career. Within 6 months of joining the school, he was promoted as the Head of Department for Science, effectively making him one of the youngest HODs in the Maldives. He recently left Billabong High International School with a heavy heart to fully take the plunge as an entrepreneur and focus solely on Bright Minds Education. Since then he has become well-versed with several other cutting-edge educational software and fervently integrates technology and modern teaching methods into his lessons. For instance, in his previous physical tuition classes he provided iPads for all of his students, using them to make his lessons more interactive.
The Two Engines Behind Bright Minds Education
Aflah was joined in this venture by two of his peers, Humam Ahmed Mujah and Zaif Hassan Fazal. Both of them shared his passion for reforming the education system in the Maldives and challenging conventional learning to meet the needs of the students from all 26 atolls. Humam is currently studying BSc Business Economics and Management at the University of Nottingham in Malaysia, while Zaif (LLB – UK, FinTech for Managers – University of Oxford) is completing his Masters in Law at the University of Western Australia. Both Zaif and Humam excelled at academics in school and were students of Pradeep Gangadharan for A' Level Business, who developed their entrepreneurial spirit.
While Aflah handles most of the day to day operations of the business and the actual teaching, Zaif and Humam work tirelessly behind the scenes. The trio is equally motivated and eager to accomplish the mission of Bright Minds Education to provide affordable, high-quality education all across the Maldives. Their disruptive and progressive ways of thinking ensure that they can break away from the constraints of traditional teaching, and they are constantly seeking new ideas. They agree that the incredible synergy they share is instrumental in the success of their company.
The Online but On-time Model
As the first Maldivian company to venture into online on-time tuition, the team believes that students need to be taught in a manner that encourages curiosity and a love for learning. They are confident that Bright Minds Education offers students all over the country the best quality education, going above and beyond a traditional tuition class, at completely affordable prices. Their classes currently cost only MVR 199/- per month for each subject. Currently, they offer O' Level (grades 9 and 10) Science stream subjects and Maths. Additionally, they offer A' Level (grades 11 and 12) Biology with Dr. Stafford and they are currently working on launching their O' Level Business stream branch.
 For the team at Bright Minds, this is just one step of many that they intend to take in order to become pioneers of modern education in the country.