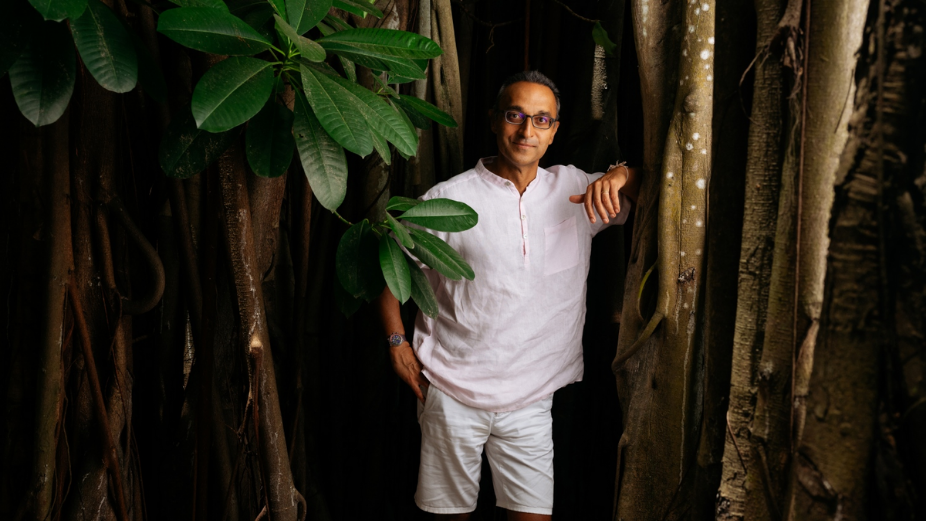 The founder of a large Thai hospitality company recently wrote to the Thai Prime Minister, urging him to introduce 'vaccination passports' in Thailand. These passports would allow those vaccinated against COVID-19 to enter Thailand and avoid having to quarantine. At the moment, government restrictions make it difficult to travel to Thailand, and anyone who does must quarantine for 14 days upon arrival.
The idea of vaccination passports is being considered by policymakers across the world, as countries try and figure out how to safely re-open their borders. While the intention is admirable, I believe the idea of vaccination passports is misguided and could end up damaging tourism-dependent destinations such as Thailand and the Maldives. It would be an especially bad idea to ban tourists from entering the country if they have not been given the COVID-19 vaccine. Let me explain why.
Testing regimes should remain
Firstly, vaccinated people can still spread the coronavirus, even though they no longer fall very ill from it. Pfizer/BioNTech, Moderna, Sinovac, and Sputnik have not yet tested 'asymptomatic carriage'. In other words, they have only tested whether the vaccines protect people from becoming infected (the efficacy rate). They did not test whether a vaccinated individual could still be an asymptomatic carrier of the virus and infect others.
The only company producing COVID-19 vaccines that did test for this was Oxford-AstraZeneca. Their results show that there was a 60 per cent reduction in 'asymptomatic carriage'. Whilst transmission was significantly reduced, those taking the Oxford-AstraZeneca vaccine could still infect other people after they have been vaccinated.
So, whilst the vaccine may protect those taking it, there is currently no evidence that it will stop the person who took it from spreading COVID-19 to other people, whether on a plane or in a country they travel to. This means that we must leave our testing regimes in place for the foreseeable future – a point underscored to me when I recently spoke with world experts in virology.
Vaccine hesitancy
Secondly, there is considerable 'vaccine hesitancy', especially in European countries that are some of the Maldives' main travel markets. While many people in the West are cock-a-hoop about receiving their vaccine — happily tweeting and posting photos of themselves receiving their jab — a significant minority are reluctant to get a shot.
According to survey data quoted recently in The Economist, in Britain, 15% of those who have been offered a jab have so far refused one – threatening the country's efforts to reach herd immunity. In Germany, vaccine hesitancy is more pronounced: almost half of the population say they will not take the vaccine. In France, that number is 60%; while in Poland, more than 70% of people say they are unwilling to be vaccinated.
As cited in The Economist article, there are genuine reasons fuelling vaccine hesitancy. Some governments have been suspiciously quick to grant emergency use licenses for their home-grown vaccines, even before Stage 3 trials were complete. Vaccines have run into problems before: it took some 30 years to get the polio vaccine right. More recently, in 2009, a vaccine was rapidly developed for swine flu. It ended up being irrelevant as the swine flu proved to be mild. However, the vaccine caused narcolepsy, a devastating sleep disorder, in some people.
The percentage of people who say they will not take the vaccine is not set in stone, and many people may change their mind. In the Maldives, as the vaccination drive has got underway, political opposition to the Oxford-AstraZeneca jab has melted away. But there will always be a hardcore group of people, especially in sceptical European countries, who will not budge. This group of 'anti-vaxxers' could form a sizeable portion of the population.
I am personally not against vaccines. Vaccines have eradicated or substantially reduced horrible diseases such as yellow fever, cholera, smallpox, and polio. However, as we formulate policy on how to move on from the pandemic, it is important not to ignore, or simply dismiss, some people's concerns over the COVID-19 vaccine.
Weighing the Options
I do not know whether the Thai Government, or the airlines, will introduce vaccine passports. But if they do, they may exacerbate the damage COVID-19 has already wrought on the tourism industry, because many people will choose to stay home rather than get a vaccine so they can holiday abroad.
The Maldives Government has so far handled the pandemic quite brilliantly, deftly balancing prudence with pragmatism. The relative performance of Thailand and the Maldives in handling this crisis shows the benefits of the Maldives' competent, open democracy compared with Thailand's draconian approach. While foreign tourism is currently close to zero in Thailand, in December 2020 and January 2021, the Maldives' tourist arrivals were down just 44% and 49% respectively on last year's levels.
Interestingly, tourists in the Maldives are also spending a lot more money compared to this time last year. The drop in Maldivian Government revenue in January 2021, compared to January 2020, was just 1.2%, even though tourism arrivals were down 49%. Even with fewer tourists, the income the government generates from tourism is almost at pre-pandemic levels.
Why has the Maldives thrived when other countries continue to suffer? Part of the reason is geography. The one island, one resort concept, and that fact that the country comprises 1,200 isolated islands is advantageous. However, this success is also the result of the Government's actions, combining openness to foreign tourism with precautions, such as insisting on a negative Real-Time PCR test certificate on arrival. This policy has reassured tourists and foreign governments about the Maldives' seriousness and effectiveness in managing COVID-19.
When I consider the Maldives Government's skill in balancing the need for speed, safety and openness to travel, I am reminded of the Formula 1 legend Ayrton Senna as he delicately manoeuvred his car around corners. Unfortunately, he eventually crashed. Likewise, insisting on a vaccine prior to arrival might see the Maldivian tourism recovery come off the tracks, and end in a terrible crash.
About the author: Sonu Shivdasani is the CEO and Founder of luxury resort chain Soneva.