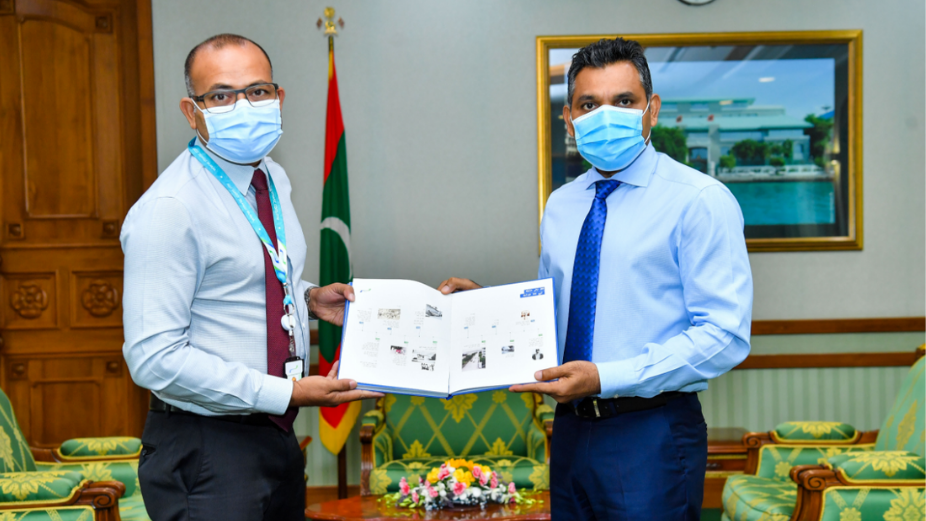 Vice President Faisal Naseem was, yesterday morning, presented with a copy of "Rihi 25", a book published on the occasion of the silver jubilee of Malé Water and Sewerage Company (MWSC).
The book, which is based on the history of the company, was presented to the Vice President by the managing director of MWSC Hassan Shah, at a ceremony held at the President's Office.
The book outlines the development of water and sanitation services in the capital over the years. It also contains details of the first-ever academic study published on water and sanitation in Malé.