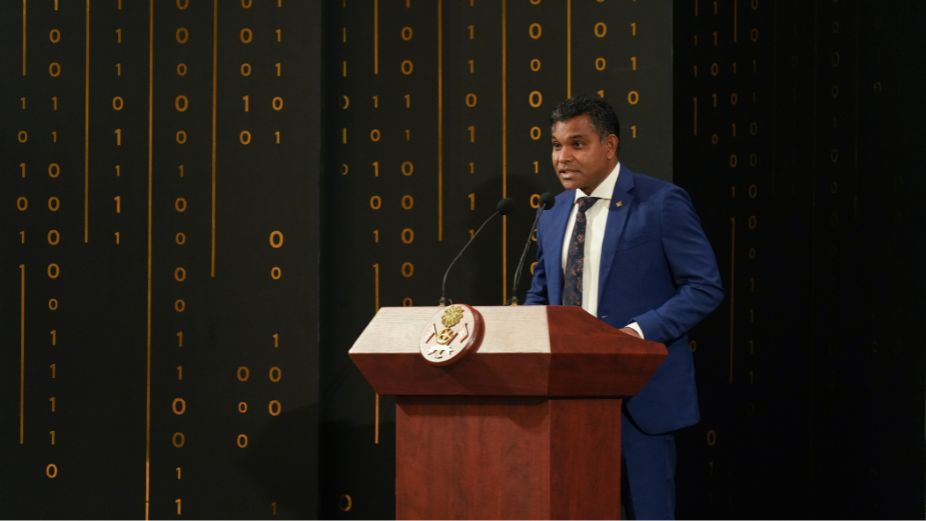 Vice President Faisal Naseem stated on Tuesday that President Ibrahim Mohamed Solih's administration prioritised promoting private sector organisations. He reaffirmed the administration's commitment to fostering private companies while speaking at the seventh edition of the Corporate Maldives "GOLD 100 GALA" at CROSSROADS Maldives. The media and marketing company Orca Media Group organised the event.
Speaking at the function, the Vice President underscored the role of the private sector in promoting economic growth and job creation. He also emphasised the need for the private sector to work more closely with the administration to advance national development and improve society.
Highlighting the ever-evolving nature of the world, the Vice President stressed the need to leverage innovation and introduce new ideas and enterprises to help the growth and diversification of the economy. Vice President Naseem also called on corporate leaders to promote building a resilient workforce driven towards success.
At the function, the Vice President launched the 2023 edition of the GOLD 100 magazine. He also presented the Corporate Maldives Lifetime Achievement Award to Mr Ahmed Nashid, the Chairman of the ADK Group of Companies.
Corporate Maldives publishes the "GOLD 100" ranking of the top 100 corporate organisations in the country every year. The "GOLD 100 GALA" is an invitation-only networking event that brings together top executives from the business sector and supports individuals looking for new business initiatives.