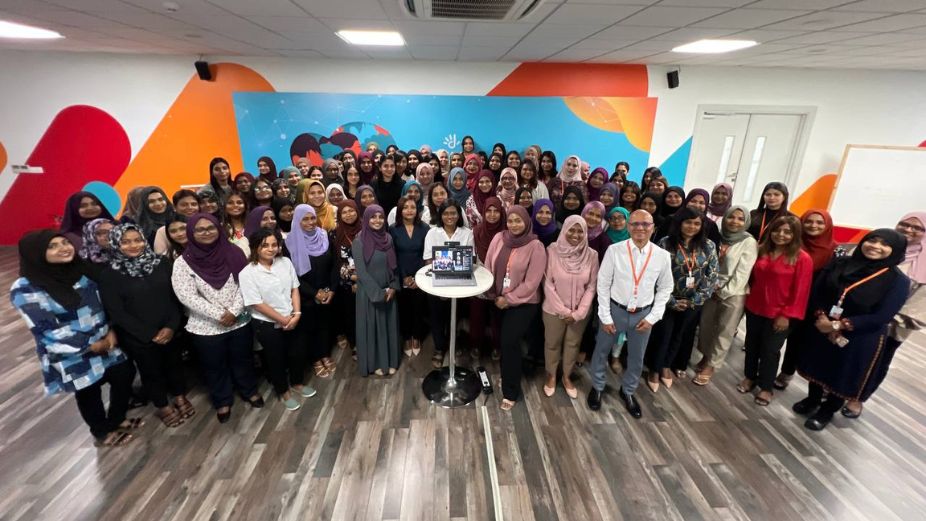 As the Maldives' leading digital service provider, Dhiraagu has made significant strides towards promoting gender diversity and inclusion in the workplace. The company's commitment to empowering women in leadership roles is evident through the entirely female-led Legal and Investor Relations team. Additionally, at Dhiraagu, women lead major functions in various departments, including product marketing, business intelligence, customer service, public relations, community social responsibility, sponsorships and events.
Dhiraagu workplace culture promotes and supports female leadership by providing opportunities for inclusive leadership and professional development. The company is committed to creating a work environment that is equitable and unbiased towards gender, and offers its employees the freedom to thrive. The organization facilitates access to various resources, industry networks, and leadership figures within the organization to aid in further growth.
Regarding Dhiraagu's efforts to encourage women to take on leadership roles within the company, Nizmeen Latheef, Head of Analytics & Business Intelligence, explained: "Dhiraagu fosters a supportive work culture by investing in inclusive leadership skills and training for professional development, ensures an environment that is free from gender discrimination, and offers freedom and flexibility. It also has designed a very open and progressive work culture where we are able to easily contact proper resources, network in the industry and access leaders in the company for assistance, guidance, and mentorship."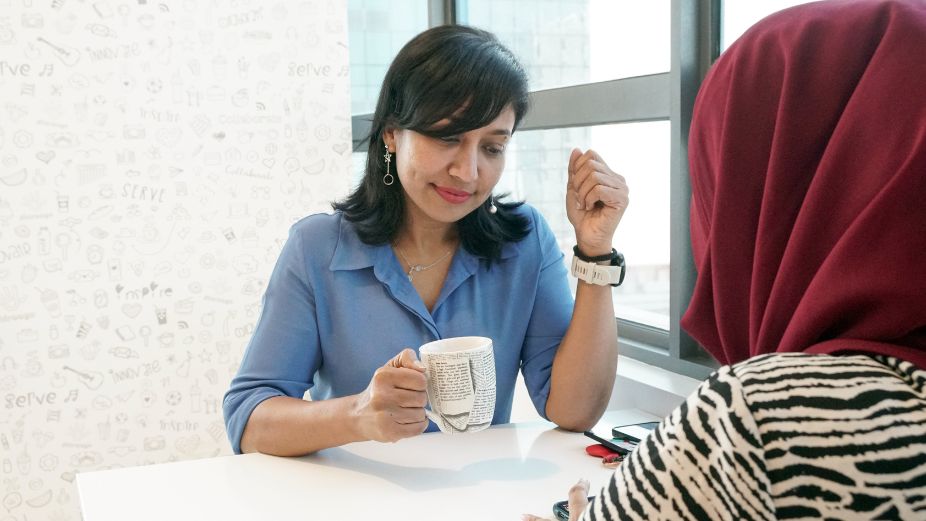 Supportive management and colleagues value inclusion and diversity, and foster a sense of belonging, encouraging women to pursue their goals both professionally and personally. The experiences of women at Dhiraagu show how the company helps achieve personal and professional goals for women in the corporate environment.
In the words of Naiya Shareef, Assistant Manager Brand: "I joined Dhiraagu at the age of 19 and you could say I've grown alongside the company over my 15 years here. The corporate culture at Dhiraagu has provided me with opportunities for my professional development and networking that helped me advance in my career as a woman in the industry. I wouldn't be who I am and where I am today if it wasn't for the supportive management and colleagues here who value inclusion and diversity and fosters a sense of belonging which encourages women to pursue their goals both professionally and personally."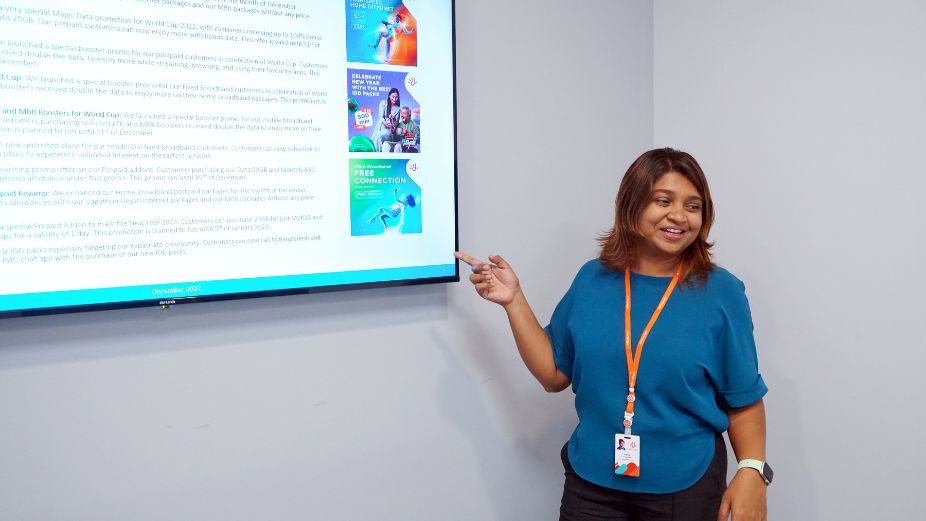 The company aims to ensure the advancement of women in technical and non-technical roles within the organization. In partnership with the International Financial Corporation (IFC), Dhiraagu launched its Gender Advisory Programme last December to enhance its Gender Action Plan and promote gender equality across the company's operations. The programme will help Dhiraagu meet its gender commitments by tapping into IFC's expertise and strengthening the company's new Environmental, Social, and Governance (ESG) function.
"Working at Dhiraagu for 25 years has given me exposure to various departments within the company and enabled me to explore opportunities outside of work," said Mariyam Ibthisaam, Executive Assistant to the CEO and President of Dhiraagu E-Club. "Dhiraagu is a well-respected and established company in the Maldives, and being associated with such a brand has opened many doors for me. I have had the opportunity to coordinate various events and programmes with some of the leading companies in Maldives and Government Ministries where I have had the opportunity to network with industry leaders, senior management and key people working in private sector and government agencies of the Maldives. It has been an amazing and valuable experience for me, and I am grateful for the opportunities that Dhiraagu has provided for me."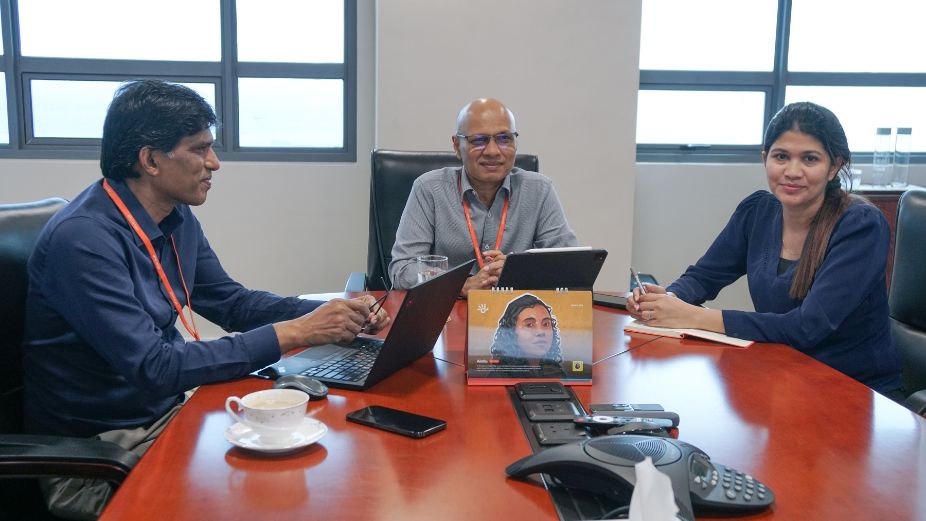 The company's commitment to gender diversity and inclusion not only fulfils its moral obligation, but also makes business sense. It brings diverse perspectives, ideas, and experiences to the table, ultimately contributing to better decision-making and improved business outcomes. With its ongoing partnership with IFC, Dhiraagu is well on its way to further expanding diversity and inclusivity in the company. On International Women's Day, Dhiraagu celebrates its women-led powerhouse and encourages other companies to follow suit.
Dhiraagu is one of the largest public limited companies (PLC) in the Maldives and a market-driven company with a massive customer base. As the leading telecommunications and digital service provider in the Maldives, the company plays a crucial role in the country's development by providing high-quality digital services to individuals and businesses alike. Dhiraagu's commitment to gender diversity and inclusion in the workplace is just one of the many ways the company stands out as a leader in the industry. With its cutting-edge technology, innovative services, and customer-centric approach, Dhiraagu continues to set the standard for excellence in the telecommunications and digital services sector.