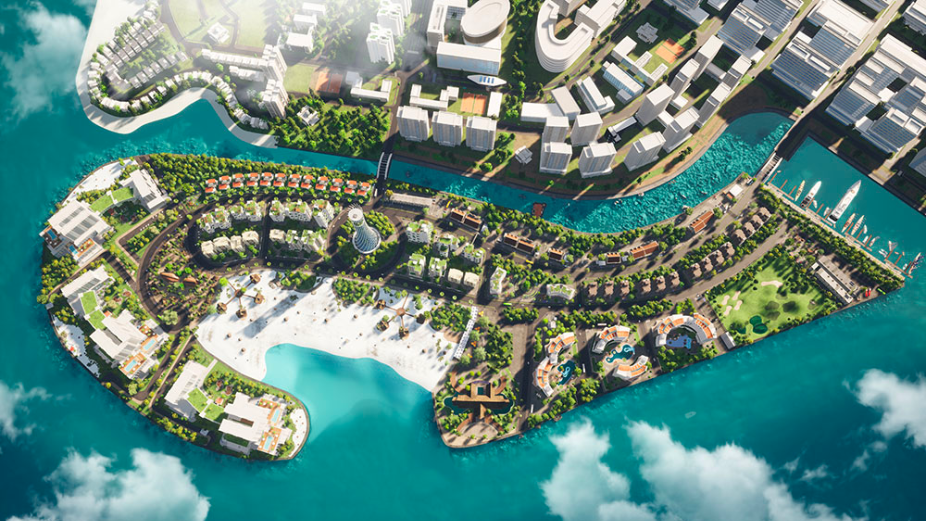 Being the master developer of Hulhumalé, Thilafushi and Gulhifalhu, Housing Development Corporation Ltd. (HDC) has continuously been undertaking a key role in developing and facilitating growth across various sectors in the Maldives.
Mega real estate development projects 
The year 2022 can be defined as a year that exceeded expectations in terms of the scale and number of real estate projects launched. HDC achieved several groundbreaking milestones, including the launch of two ambitious mega-development projects: The Urban Isle and Thilafushi Phase 2 reclamation.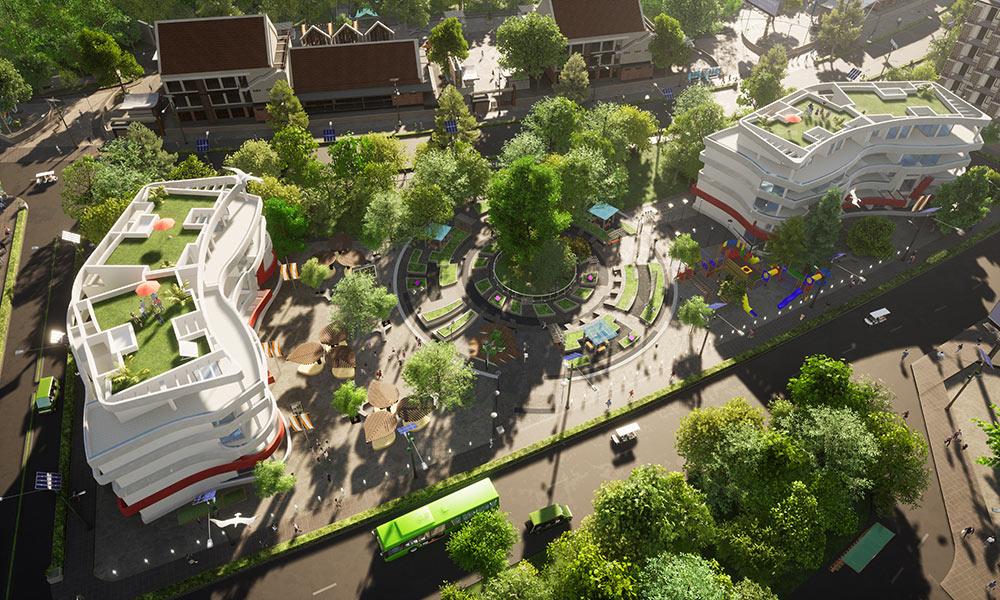 Urban Isle
Diversifying from the Maldives' exclusive one island one hotel concept, HDC has unveiled its aspiring and visionary integrated urban tourism project- the Urban Isle in November 2022. Located strategically at the Northern end of the Hulhumalé, the Urban Isle measures approximately 20 hectares. This mega project will offer a vast array of accommodation facilities ranging from luxury villas, serviced apartments, mid and upscale hotels, and guesthouses along with branded retail and dining outlets. This spectacular project sets to target a vast pool of travellers fitting every visitor profile.
Apart from providing attractive local and foreign investment opportunities, the Urban Isle will boost the local economy by creating a significant number of job opportunities, SME growth opportunities, and various spillover commercial opportunities, especially for the greater Malé region. 
Thilafushi Phase 2 Reclamation 
Revolutionizing the industrial platform, an extension of 152 hectares of land to the leading industrial island of Thilafushi is being reclaimed with well-planned state-of-the-art industrial zones, accessible land and integrated water connectivity. Linking the stretch of islands Malé, Villingili, Gulhifalhu, and Thilafushi will be the ThilaMalé Bridge, positioning Thilafushi as an essential component in motivating the major industries and businesses to re-locate, and maximize the unique opportunities the island offers. 
There is a dedicated area in this project for pre-sale which can accommodate workshops, industrial warehouses, assembly carpentries, etc. The plot sizes vary from 2,500 sqft to 35,000 sqft per plot. The starting base rate for the pre-sale is MVR 1,700 per sqft. The height of the developments can be built up to 30 meters. Interested parties can bid on more than 1 plot, and the lands can be mortgaged for financing purposes. HDC offers upfront payment options and flexible payment schedules to cater for the needs of the investors.
Residential Development Projects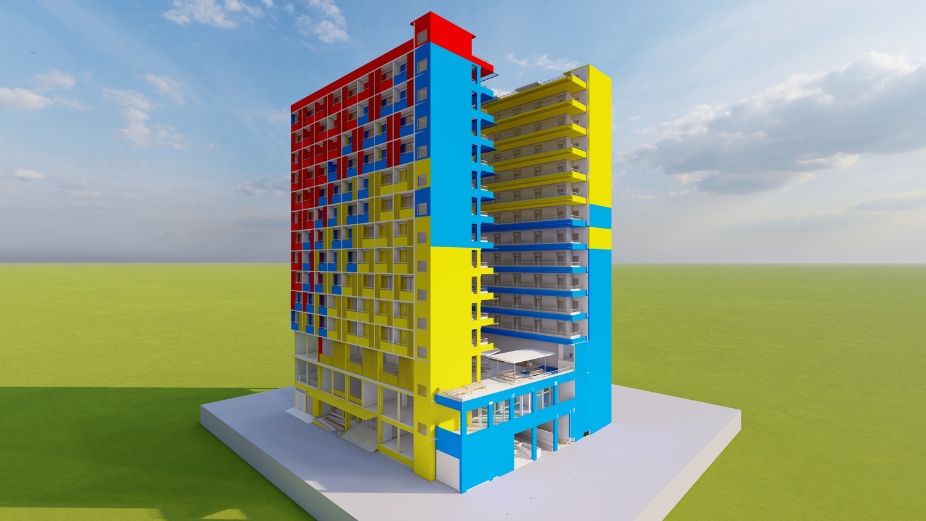 Co-living
Co-living is a new housing concept recently introduced by HDC, with the objective to provide a cost-efficient shared living space that gives the proper privacy and independence and other social amenities required along with a sense of community and security. The main objective of this concept is to address the increasing issues and expenses with the shared living options currently available, especially among the younger age groups, students, and low-income groups.
Marina View Apartments
As HDC targets Hulhumalé to be a livable city with high living standards, marina view apartments add approximately 1,100 high-end and luxurious apartments. Being situated in a prime location, each tower in this development will be paired with attractive commercial developments.
Mix-residential apartments
Targeting mid-range and high-end residential segments, these projects include 2 to 3-bedroom apartments, commercial outlets on the ground and first floor along with parking facilities. A total of seven plots were awarded with target completion in 2025.  
Local Developer Project 3
With the aim of facilitating the growth of the local real estate development sector, these small-scale pure residential projects are awarded to new local developers. A total of 10 such plots were awarded in 2022, in both Phase I and Phase II, and these projects will add about 242 housing units and are expected to be completed by 2024.  
The Premium Villa Project
The premium villa project is the most luxurious residential project in Hulhumalé with 37 beachfront houses, 22 townhouses and 14 duplex townhouses within a private neighborhood, security and various commercial and recreational facilities. Batch construction is the developer of the project and HDC expects to bring a revolution to the luxury housing sector in the Maldives with this project.
Industrial Development Projects
Parking Building
The parking building is a seven-story multi-level parkade complex with two dedicated levels of commercial space and five levels of private parking with over 500 parking lots. Dedicated maintenance services, around-the-clock security, premium parking and valet services are some of the exclusive features offered at Parking Building. The developer and operation of the project is DAMAS.
Workers Accommodation  
The worker's accommodation building which will have 18 blocks that can accommodate 7,000 labourers and 2,000 hospitality staff. Common facilities include prayer rooms, shops, offices, a security room, a conference hall, and a medical room. This development will contribute in improving the unsafe living conditions that most of the laborer live, currently. This development is to be carried out by Rotime Engineering Technology Private Limited.
Auto Center  
The auto center is a five-storey environmentally sustainable building with 35,400 sqft., with the aim of providing safe garage services. This project is expected to reduce the number of safety incidents caused by such facilities being located in residential neighborhoods. Currently under construction, the -project is developed by China State Construction Engineering Corporation (CSCEC) and is scheduled to be completed within 24 months.
Commercial Development Projects
Catering to the diverse demands for commercial services from the increasing population to the city, HDC commenced various commercial projects in addition to leasing of developed units for commercial purposes.
Medical Facility
HDC announced for the development and operation of 2 medical facilities in Phase 2 of Hulhumale' in order to cater for the increasing population in Hulhumalé. The expected completion of this project is end of 2024.
Developments in F&B sector
Among the various F&B projects announced during the year, the most notable is the overwater restaurant. Other developments curation of Esjehige & Local Cuisine Restaurant, Farukolhufushi Hut Coffeeshop, and six channel park café/restaurants outlets.
Other major commercial real estate development projects announced include two plots for diver centers, 3 commercial outlets with parking in Phase II, a day care center and a hardware and Home Depot showroom.
Other Major Projects
Kudagiri Picnic Island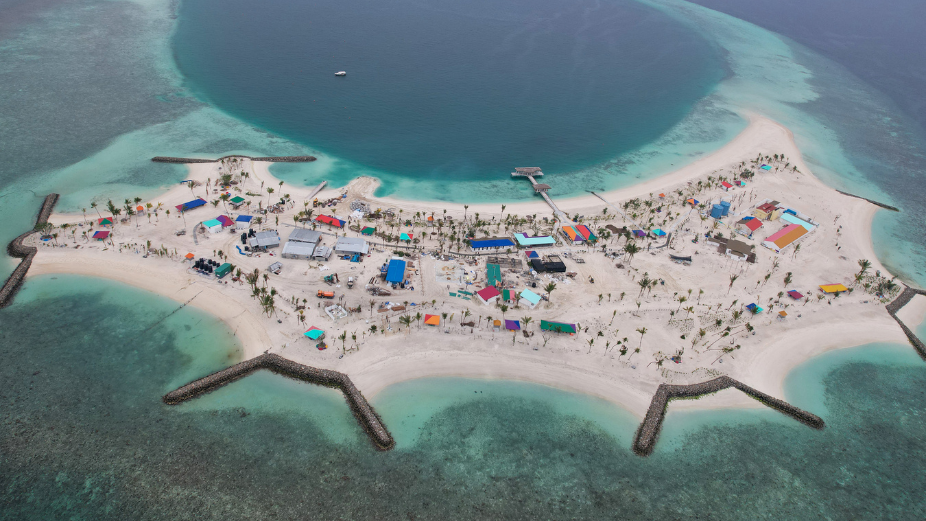 About 15 minutes by speed boat from Malé, with a size of 10.5 km, the Kudagiri island is a picnic island targeted for families living in Greater Malé. Kudagiri is developed by HDC together with four other SOEs, and the island is set to be open in January 2023. For the comfort and convenience of the picnic goers, HDC ensures that the island will include dayrooms, BBQ huts, bathrooms, a mosque, a kids club, cafés, clinic/first aid room, watersports, and various sports and recreational facilities.
In addition to these, several infrastructure projects, institutional projects and community related projects of various scales were inaugurated in 2022.
Major improvements in quality and service standards
The ISO 9001:2015 certification
In line with HDC's vision of being a leader in redefining quality living, the corporation has been continuously working towards improving quality of services delivered. In 2022, HDC received the ISO 9001:2015 certification in 2022- an internationally recognized quality management system. Using the ISO 9001:2015 framework, HDC implemented a quality management system (QMS) to ensure the quality-of-service standards provided to its customers, stakeholders and other interested parties.
Apart from the above, various external and inhouse trainings were given to staff at all levels across the organization to improve the internal talents and capabilities.