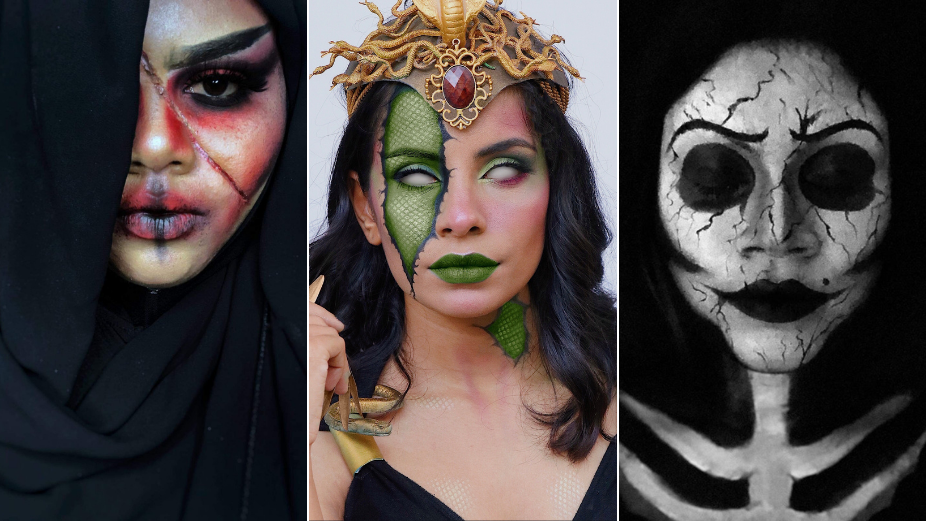 When it comes to creativity and innovation, Maldivians are never behind. Makeup is an art form that can be simple and natural, striking and dramatic or anything in between.
We had a talk with some of the emerging artists in the country, who shared the story behind their most popular look and their top tips in makeup.
Rishfa- Cruella de Vil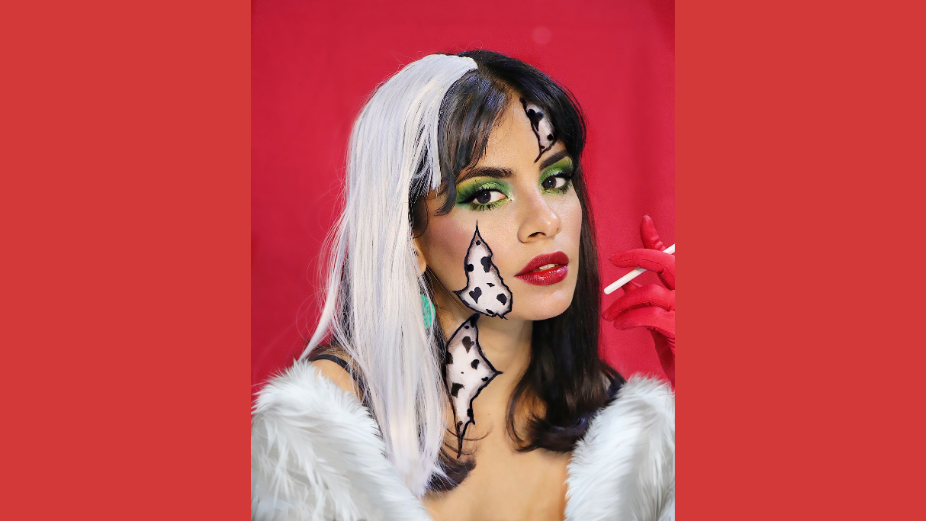 Cartoon characters especially Disney villains are very fun to create. This one is inspired by Cruella de Vil. I did the classic Cruella with all the little details like the green earring and gloves both handmade by me and added the dog skin to make it more Creative.
Use color theory to find the perfect color combination. Match foundation to your neck. Use the right undertones and shades. Research professional (well known) make-up artists. For example, I follow Bobbi Brown, Marry Philips and some other well-known celebrity makeup artists. Use primer that has the same base as the foundation you use. You can use fingers for sheer coverage foundation, application of shimmery eyeshadows, smudging and blending eye makeup. Avoid heavy application of products and for a fresher and more natural look, apply foundation only to the areas you want to even your skin. Finally, no matter how much you love makeup, be confident and comfortable enough in your own skin to go without makeup.
Hashma- Rainbow Skull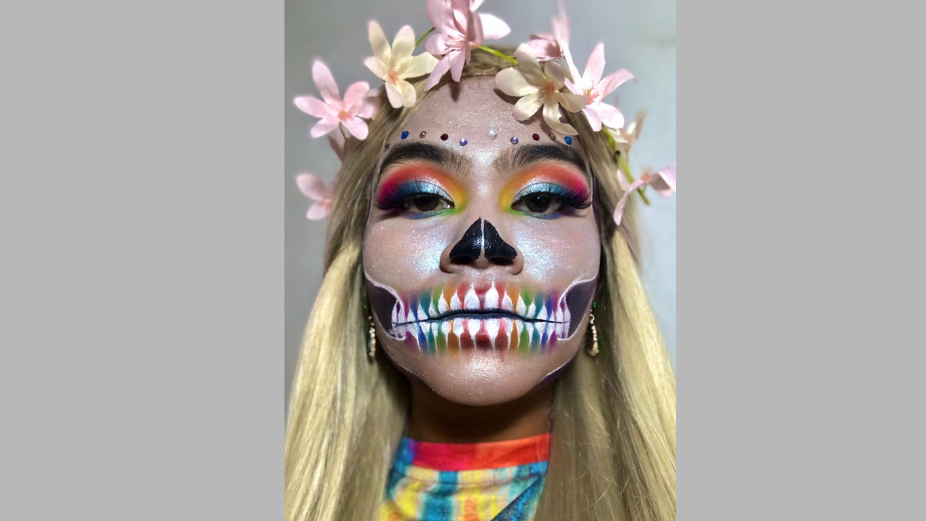 My most popular look so far is the rainbow skull I did recently. I thought of incorporating all the colors of the rainbow to make the skull stand out more and make it more vibrant. I think that it became the most liked look that I did, because of how vibrant it was and the fact that it was so colourful appealed to a lot of people.
Throughout the process, I've definitely learned a few tips and tricks when doing my makeup. All of the looks I've done so far took quite a while to finish (at least 2-4hrs) so I always keep in mind to start fresh in the afternoon so I'll be done in the evening and I'll have the rest of the day to do whatever that I need to. Another thing that I learned is to let your creativity flow. Somedays I do have a look planned out but other days I just go with it. Most importantly, never shy away from doing bold looks! Even though there's nothing wrong with doing a simple everyday look, its a lot more fun to experiment with different colors and shapes to enhance the look.
Ruthba- Lady in the Woods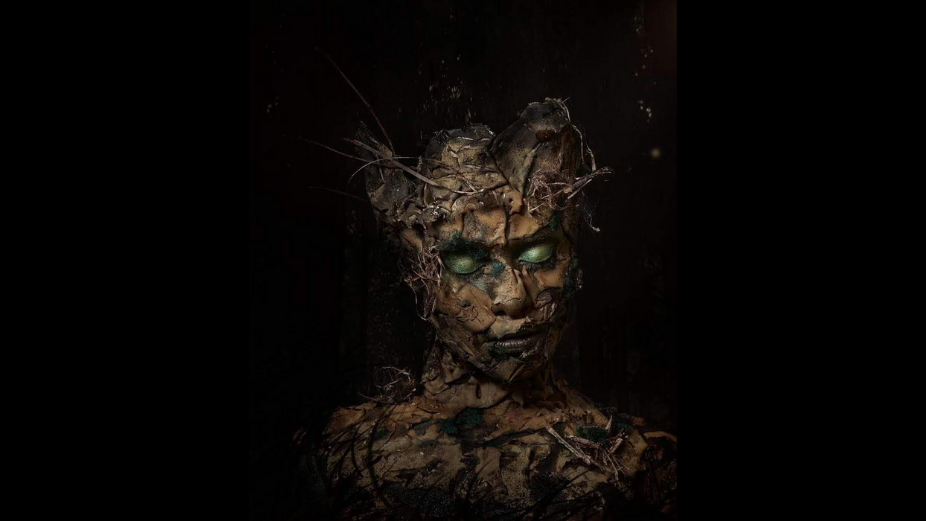 In SFX makeup, more than gore, I enjoy doing creature-making looks. This one is basically a tree that grows its branches and turns alive when its dark at night. This was actually an experiment and had an extremely low budget. I didn't even do sketching I only had the look in my mind.
As an educator myself, I try to encourage people to go for it if they have an interest in this field. Although it takes years of practising, with dedication, you can always do it. Things like blending take a lot of practice but its important to not give up. Learn the right techniques. When doing SFX, it is important to learn about human anatomy- it has to be accurate. For example, when revealing a bone you cant just create a bone that's not there or else it won't be realistic. Even the fake blood needs a lot of attention- the thickness and colour. Further, it is important to have knowledge about gravity.