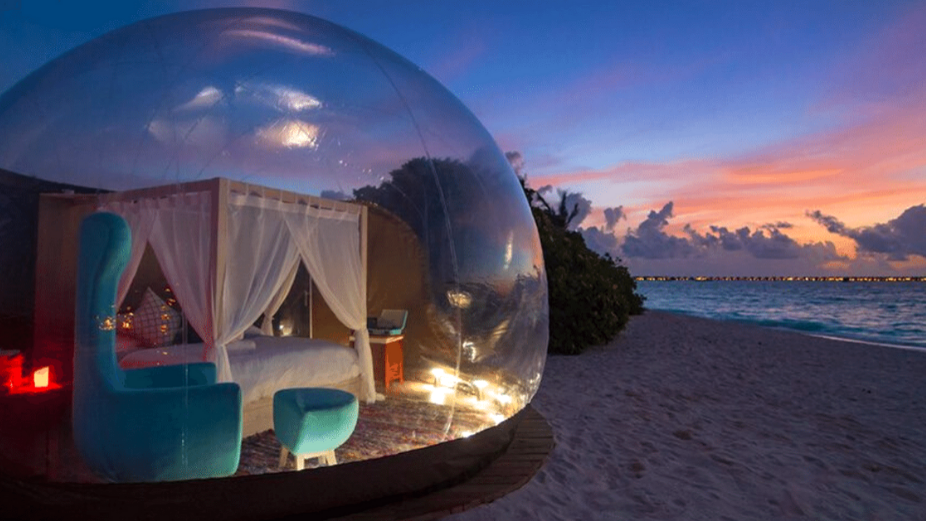 In the wake of the coronavirus pandemic that has halted global travel in the short term, it is an undeniable truth that its effects will last well into the foreseeable future. As guest expectations change rapidly to prioritize health and hygiene, hotel architects and executives must now rethink their project designs to meet these new demands.
It is easy to forget that the main purpose of hospitality is to drive memorable experiences. Despite the grave obstacles set forth by the pandemic, hope is not all lost. By implementing innovative designs and digital solutions, hotels and resorts can make their comeback stronger and fresher than before.
According to industry experts, this involves a monumental step up in technology. We are likely to see greater automation in all aspects of the hotel experience, as well as the redesigning of spaces to comply with social distancing measures.
Here, we have broken down a list of predicted changes and ideas that have been fitted out to the 'new normal', which may possibly revolutionize the industry forever.
Fully Contactless, Touchless Hospitality
Historically, the first point of human contact between guests and staff have almost always been the check-in areas. This is very likely to change as hotels begin to adopt digital contactless check-in systems, in order to reduce the possibility of virus transmission.
Mobile apps or virtual check-ins are not only a good move for guest and staff safety, but it also streamlines the process by alleviating long queues or crowding at reception.
The touchless aspect may also be carried forward into the guest rooms themselves. Keyless room entry is fast becoming the new norm, especially among budget and mid-scale accommodation providers. Guests may be able to use their mobile phones to access, and even control the room, making changes to the lights, television or temperature all at the touch of a button.
Food and Beverage: Pop-Up Dining and the End of the Buffet
Much like every other aspect of the hotel experience, food and beverage are no exception when it comes to coronavirus-response redesigns.
It is expected that instead of indoor restaurants and dine-in facilities, outdoor venues will be given higher priority when considering construction. Additionally, the idea of 'pop-up' dining is one that has increasingly gained traction, whereby all spaces within the hotel can be easily converted into a dining area.
What's more, buffet-style dining will become a thing of the past. For many resorts, all-inclusive buffets are an important selling point in offering a wide variety of meal options for their guests. However, during COVID-19 times, room service and extended counters for grab-and-go pickups are likely to become prevalent, as hotels refocus on cleaner, contactless solutions.
Spaces Reimagined to Assure Well-Being
To minimize contact and provide a socially distanced guest experience, hotel spaces must be reconfigured in a more flexible way. Lobby rooms, for instance, may be created with various seating arrangements that are lightweight and easily moveable. Once movement restrictions are eased, the space then can evolve to combine the furnishings together.
As for gyms, experts agree that the notion of traditional workout spaces are likely to be axed, and replaced instead by private areas within the guest room itself.
In fact, guest rooms will no longer be just dwellings to rest or shower; they will be transformed as multifunctional living spaces made to accommodate an expanded number of roles. Convertible office and dining facilities may be incorporated into the design of the room as well.