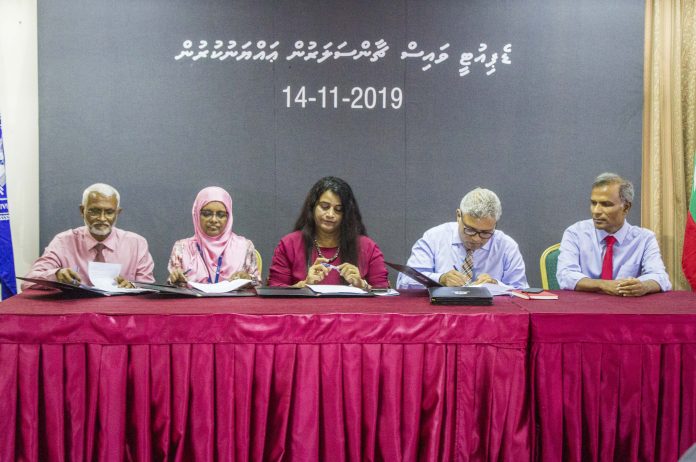 Maldives National University (MNU) has appointed three new Deputy Vice-Chancellors during a ceremony held last Thursday.
The newly appointed Deputy Vice-Chancellors are; Dr. Aishath Shehenaaz Adam – Research and Enterprises, Aishath Shaheen Ismail – Academic Affairs and Hussain Haleem – Administration and Finance.
With 27 years of experience in the Faculty of Health Science, Aishath Shaheen is a scholar in public health. She has served as the dean of the faculty and is familiar with the University and the faculty.
Dr. Aishath Shehenaaz who was appointed as Deputy Chancellor was active in the education sector for ten years. She is a teacher with a Ph.D. in mathematics and she also served as the Ambassador from the Maldives to two countries separately.