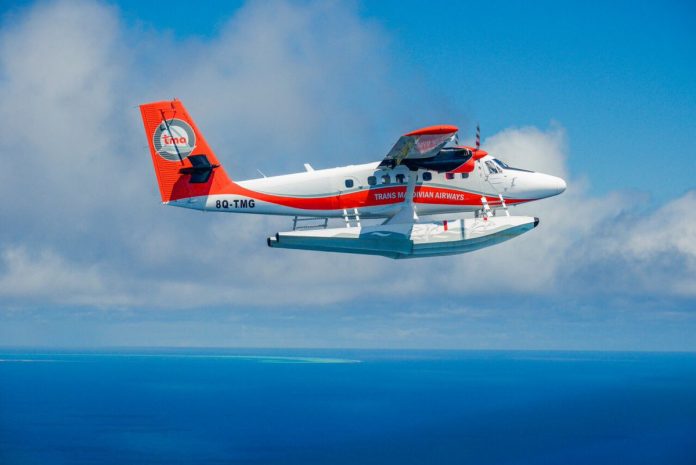 The largest seaplane operator in the world, Trans Maldivian Airways (TMA) has made 50% salary cuts and offered their staff 4 months contract due to the COVID-19.
TMA employs over 900 staff. The 4-month contract offered to the employees says that they will reinstate their salaries if Maldives is able to get back 80% of tourist arrivals of last year during the contract period for 2 consecutive months. Though the company has not terminated any employee, if TMA doesn't decide to renew the contract by the end of this period they will be laid off.
The pandemic has caused havoc to the travel industry and airlines. Maldives tourism has come to halt as the authorities closed borders. This has decreased the number of domestic flights in the country and resulted not just TMA but other operators as well. Flyme has ceased its commercial flight operations while Manta Air announced temporary route suspensions and reduced its operations to different locations.
TMA is said to earn revenue of over USD 45 million with 450,000 seaplane passenger departures last year itself, according to the Auditor General's report.
The salary cuts and contract offers has spurred the question: being the largest seaplane operator in the world why is TMA taking such measures so quickly. Are they not confident about being able to withstand the COVID-19 storm?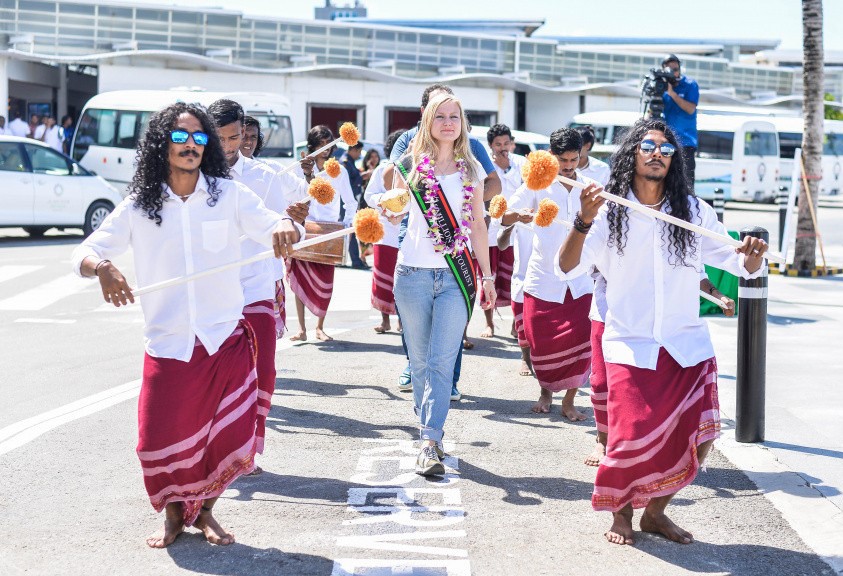 Maldives tourism industry welcomed record number of tourists in 2019 and was heading towards an anticipated year in 2020. Having welcomed 1.7 million tourists last year, the year began with hopes of achieving 2 million tourist arrivals.
However, tourist arrivals saw a year-over-year decline of 22.8 per cent in the first 10 days of March. Officials say the number of tourist arrivals to the Maldives could drop by half in 2020.
Seaplanes being the preferred mode of travel domestically within the country, the unprecedented crisis have led to ground the seaplane fleets. Dramatic pictures have gone viral showing all of TMA's 57-aircraft fleet parked at the eastern apron of Velana International Airport.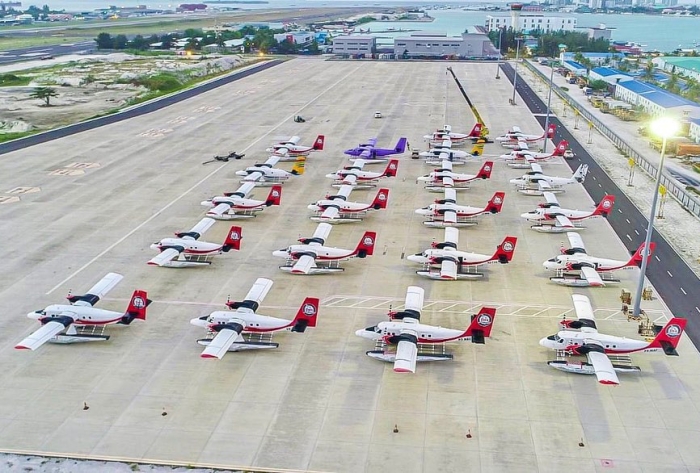 With still no idea of a clear timeline of better days, the largest seaplane operator in the world who continued to fly nonstop for two decades has ceased its operations indefinitely!
CAPA (Centre for Aviation) has already warned that the COVID-19 pandemic could lead most airlines across the world to bankruptcy by May. Never before has the travel landscape shape-shifted so dramatically. The global aviation industry is on its knees, local operators being no exception to this.