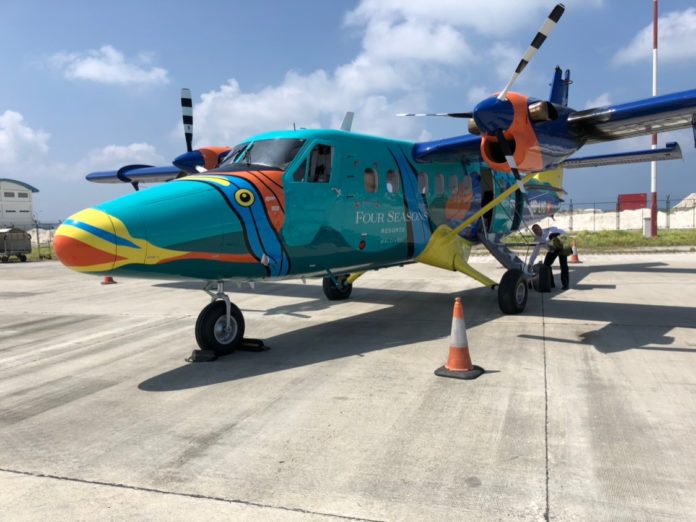 Trans Maldivian Airways (TMA) has brought the seaplane which becomes the 52nd addition to it's seaplane fleet. According to TMA this seaplane is specialized in catering to passengers traveling to Four Seasons Hotel and Resorts.
The plane was flown in from Switzerland on the morning of 14th of January. As the largest seaplane operator in the world, TMA continues to work efficiently to revamp and expand their services.
TMA stated that with the increasing amount of resorts in Maldives, the demand for seaplanes too are increasing and that they are making continuous efforts to meet these demands.