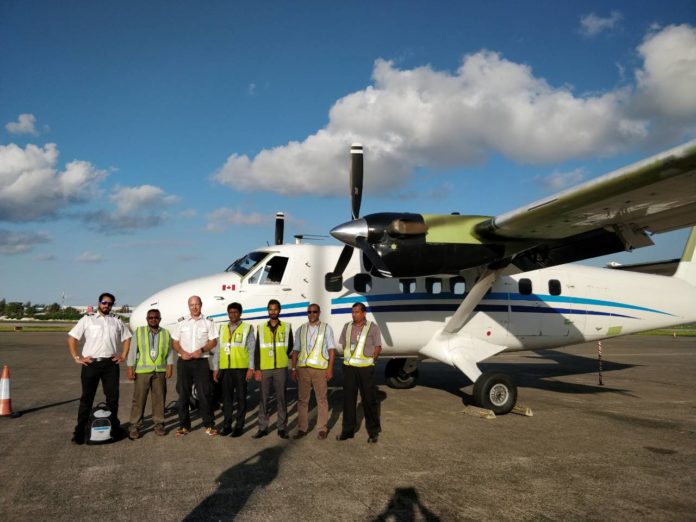 Trans Maldivian Airways is pleased to announce the latest addition to its seaplane fleet, which is also the 50th Aircraft of TMA.
The Aircraft was ferried from Calgary, Canada and reached Velana International Airport, Maldives on 04th July 2018 at 1700hrs. TMA has played a pivotal role in developing the tourism infrastructure in Maldives and the latest addition to its fleet is in line with its commitment to serve the growing demand.
As the company welcomes the 50th Aircraft to its fleet, it would like to thank all its partners for their invaluable contributions and everlasting support in the growth story of TMA. With this addition, TMA has further strengthened its position as the World's Largest Seaplane Operator.