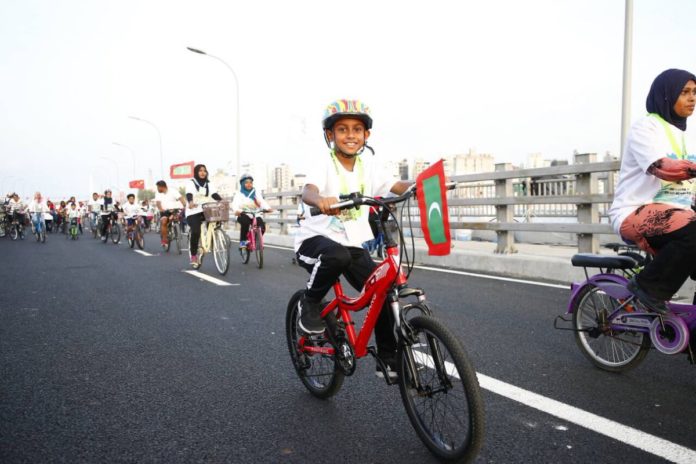 Transport Authority (TA) states that the toll rates of the Sinamale' Bridge will be announced within two days.
An official of the authority revealed that discussions are taking place with authorities about the toll rates for the bridge transportation. He also noted that the list of toll rates for the Sinamale' Bridge circulating in social media is inauthentic.
The toll rates of all the vehicles charges and the free transportation period will be announced during the same time.
At first, the bridge fees are to be collected by selling stickers to the vehicles. Electronic payment will be implemented later on by using an electronic device which will be attached to the vehicle.
The government has given Maldives Ports Limited the permission to operate the bus services for Sinamale' Bridge, but the rates are not announced yet.
The transportation services on the bridge will start next Friday. The bridge between Male' and Hulhule will shorten the commute by 3 minutes compared to the journey of a ferry. Sinamale' Bridge was designed with 4 lanes, which 2 lanes will have 3.5 meters and other 2 lanes will have 3.2 meters.