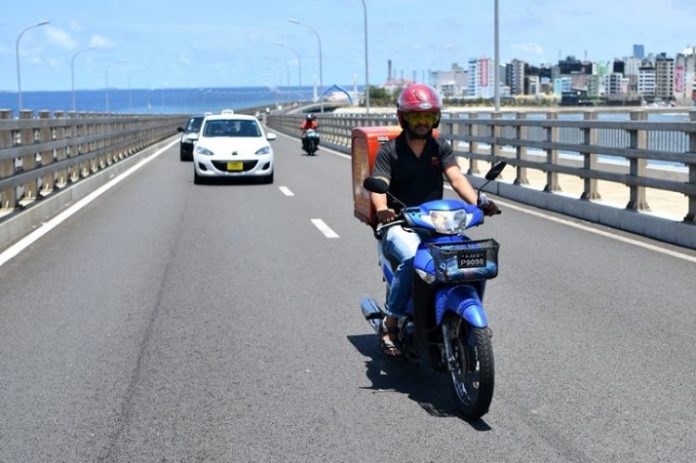 Amidst COVID-19 outbreak in Maldives, government has declared lockdown and strict precautionary measures. During this period, several online grocery stores have emerged and are establishing a competitive online industry.
Here Corporate Maldives has compiled a list of new online grocery start-ups in Maldives.
1. GoPrime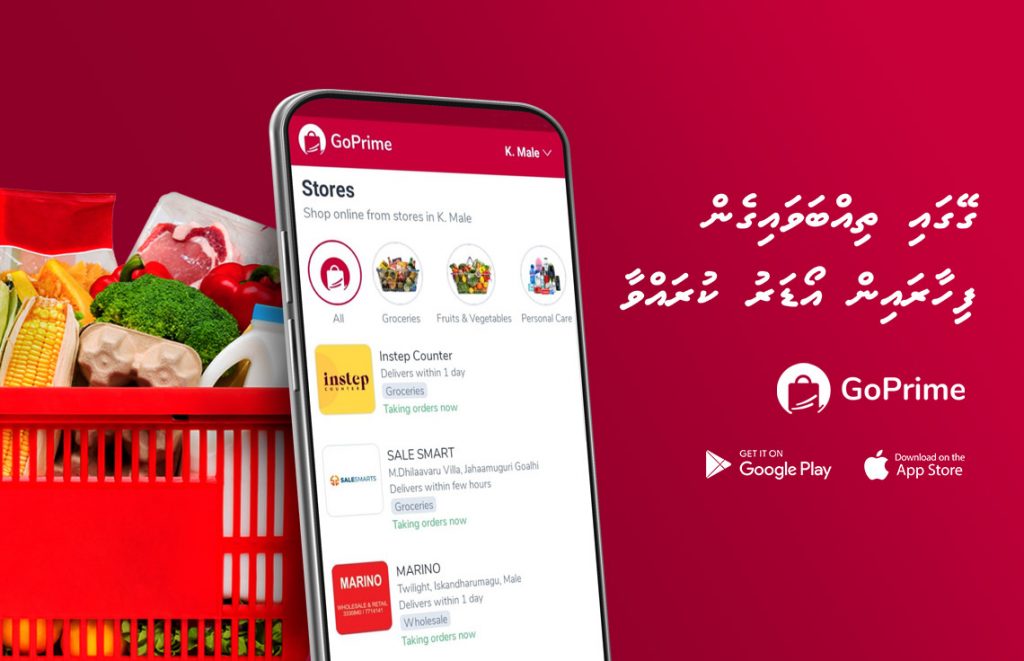 GoPrime is built on the backbone of EwityPos, import products to Ewity, and have them displayed on the App.
2. Payer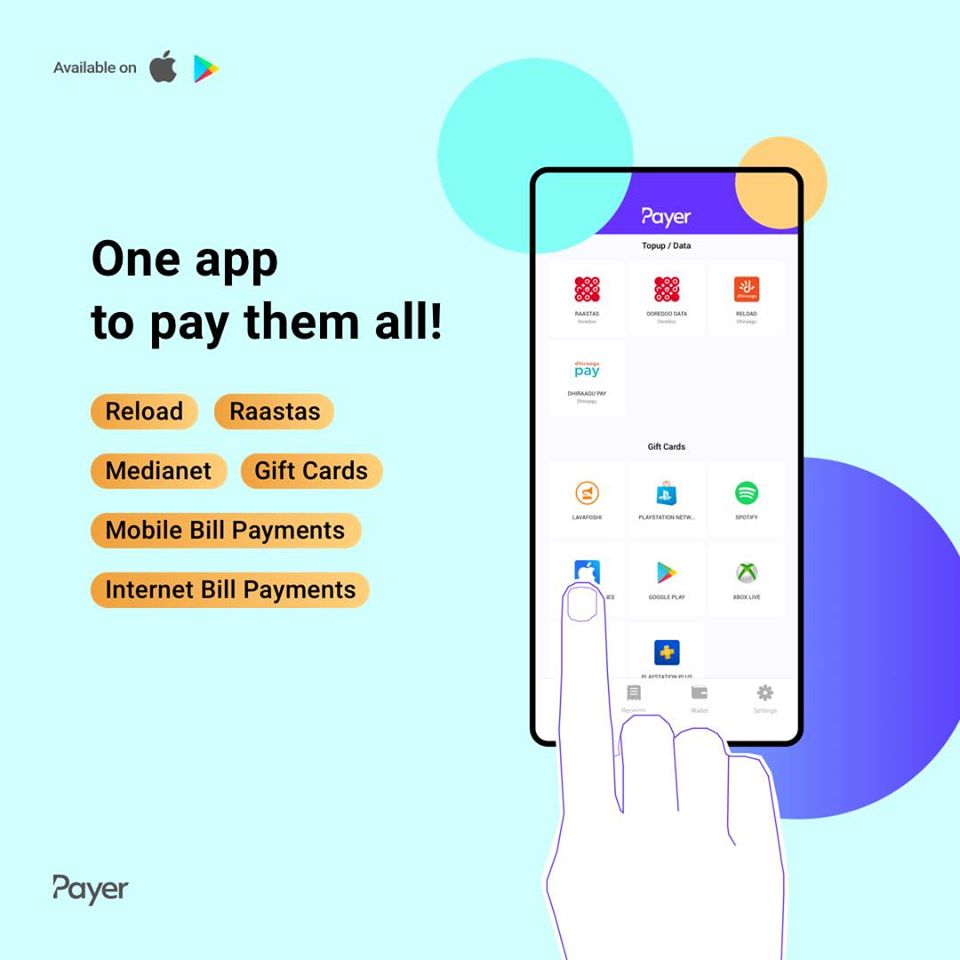 Payer is a digital wallet app, introduced for grocery and restaurant delivery during the pandemic
3. Faseyhaorder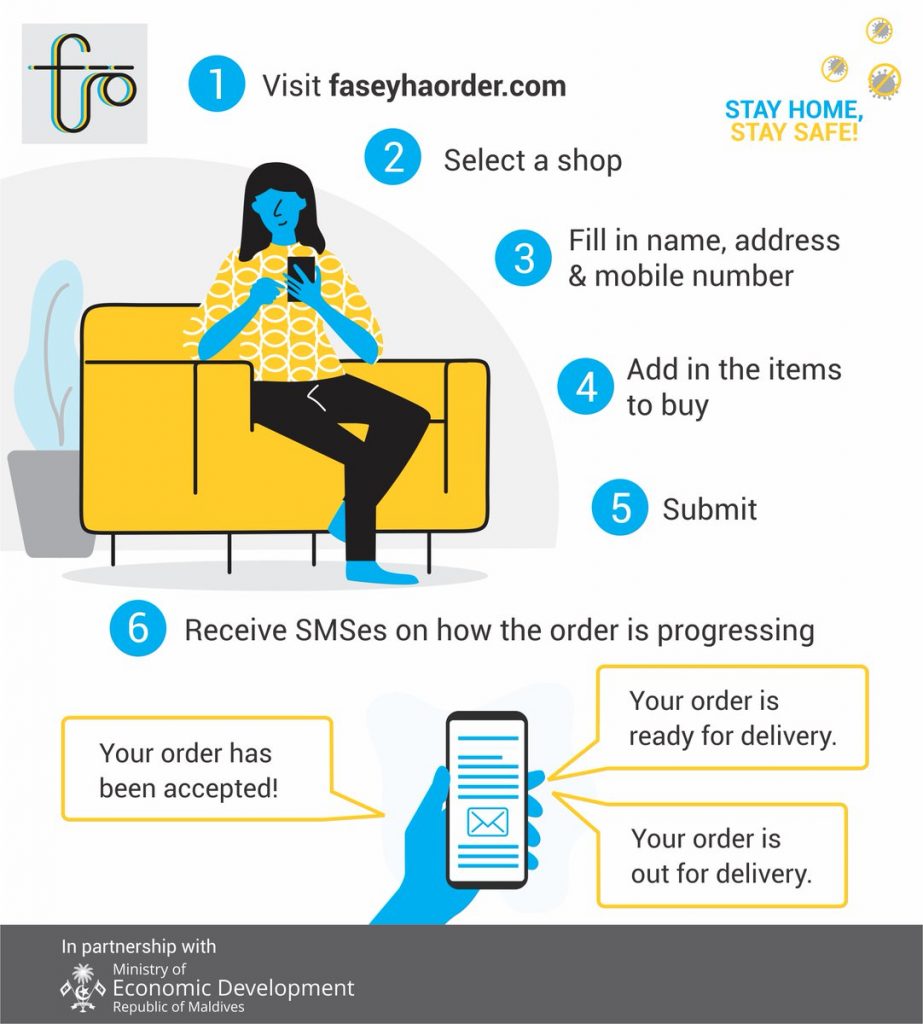 Faseyhaorder is classified of businesses- able to order within the website be it wholesale or retail by submitting a form.
4. Estore.mv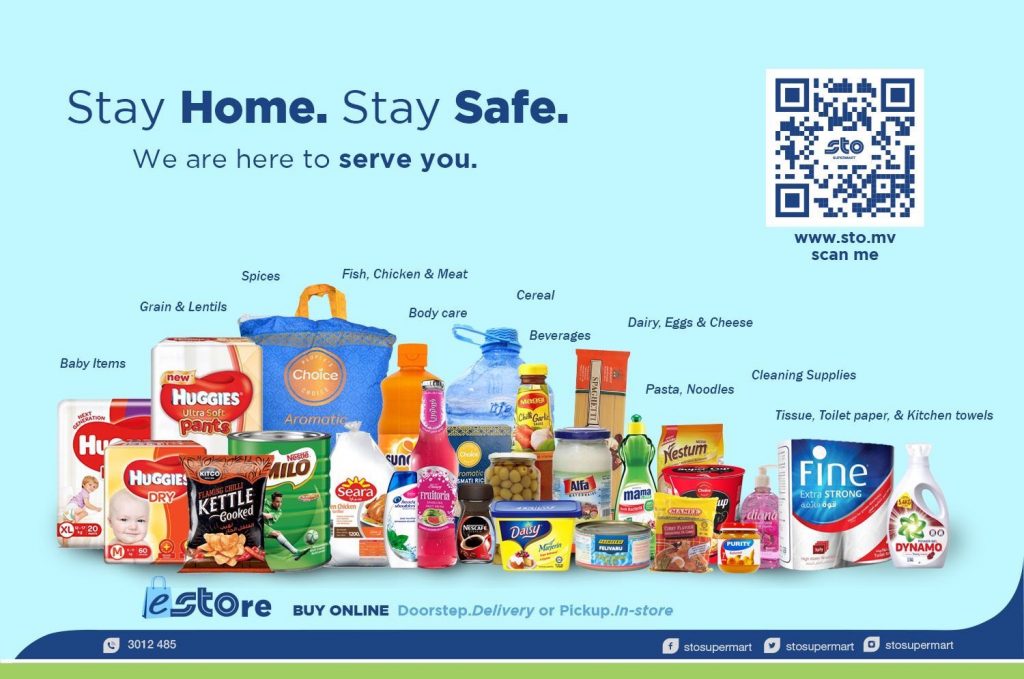 eSTOre is an App exclusive to state-owned company STO. This app managed to take over 10,000 orders within the first month, however, struggled to keep up with the demand. It was later on switched to wholesale.
5. Redwave.mv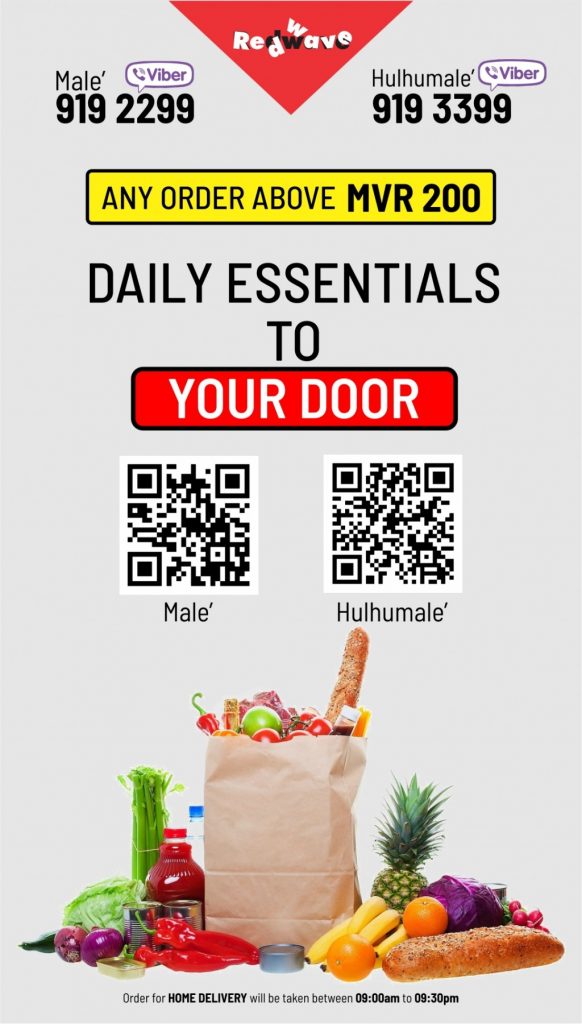 Redwave.mv was launched around May 6th to possibly move away from the hectic work of Viber orders. It includes the entire catalogue of Redwave from groceries to electronics.
6. Good food Maldives
Good food Maldives is a boutique grocery store with high profile brands and a focus on gluten-free products. Its products are expensive and targeted to the top 10%.
7. Octagon.store
Octagon.store was launched on the 21st of May. It is part of the Keiretsu family of products. Fairly straight forward website.
8. Eurostore.mv
Eurostore.mv launched after the 15th of May. Options available in the App are share and add to the cart. It is an attempt to get cusomers off their Viber. Includes all their world-class brands
9. Dhimart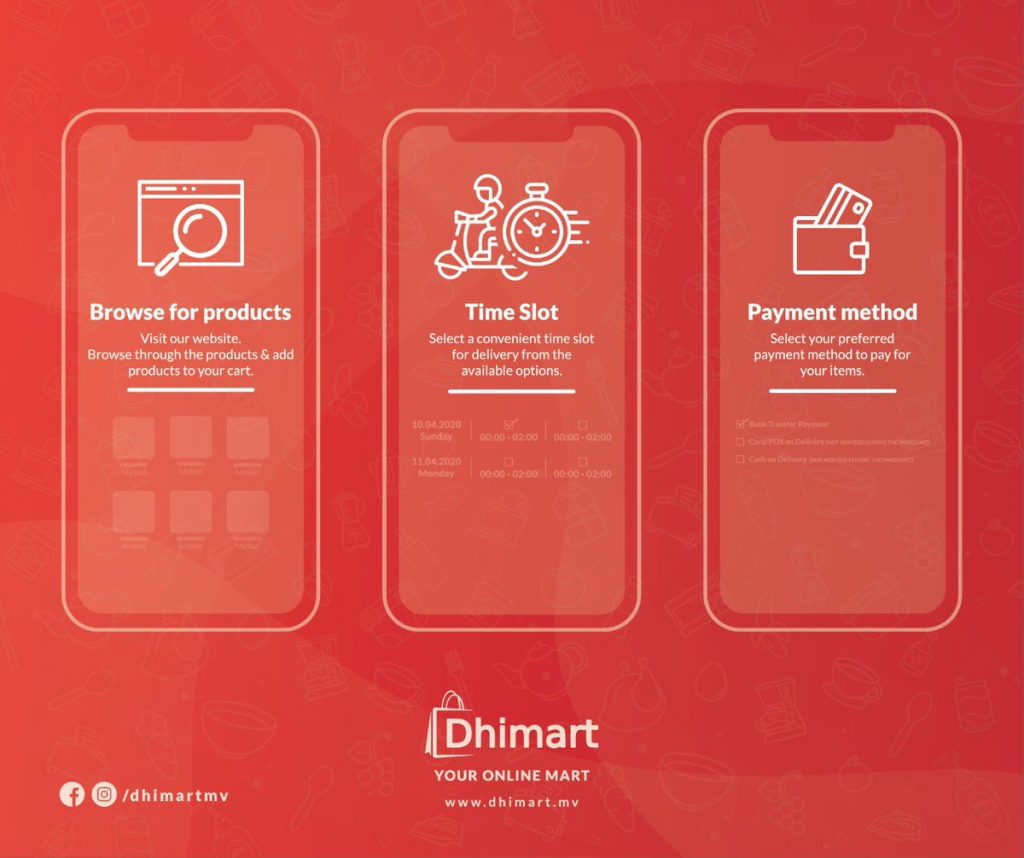 A multi-vendor store launched in late January 2020. They got their big break during the pandemic. It overwhelmed their system so much that they were looking for volunteers to help out with deliveries.
10. Catchme.mv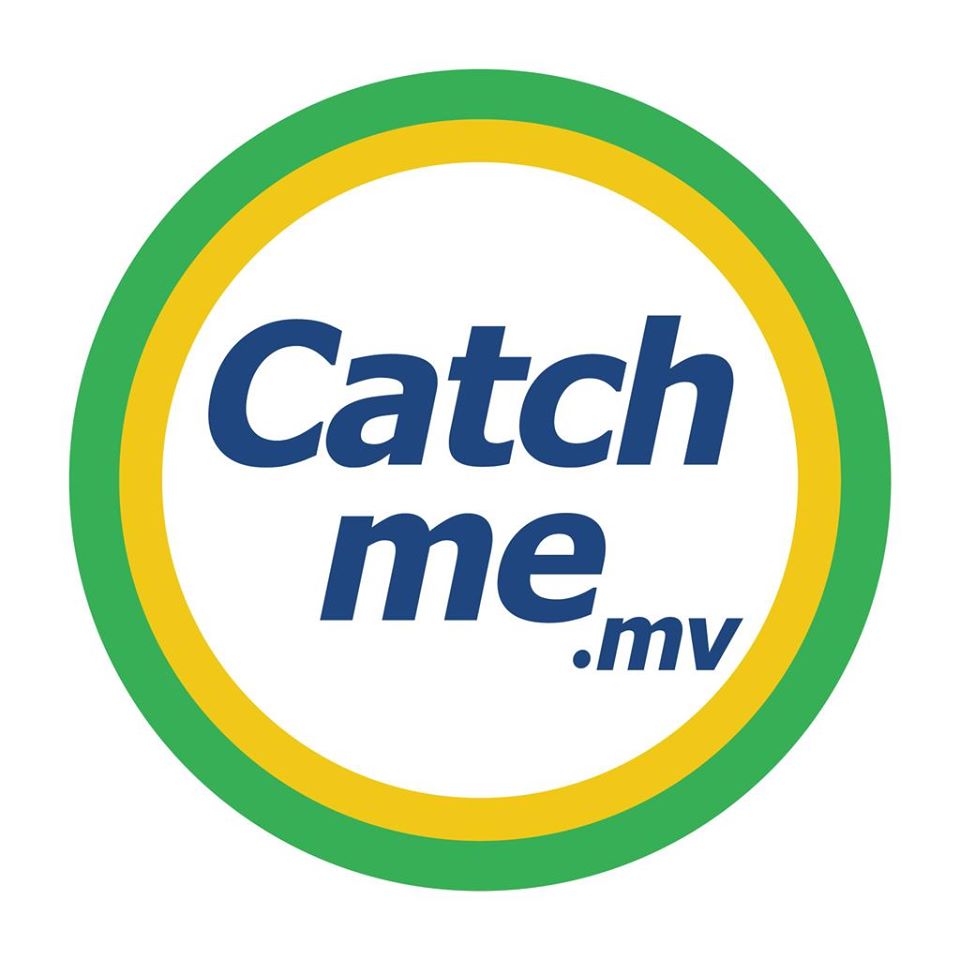 First franchise e-commerce platform in the Maldives. They adopt a buy from their partner stores and resell them to their customers' system. Catchme.mv has been extremely efficient during the pandemic.
11. Avas grocery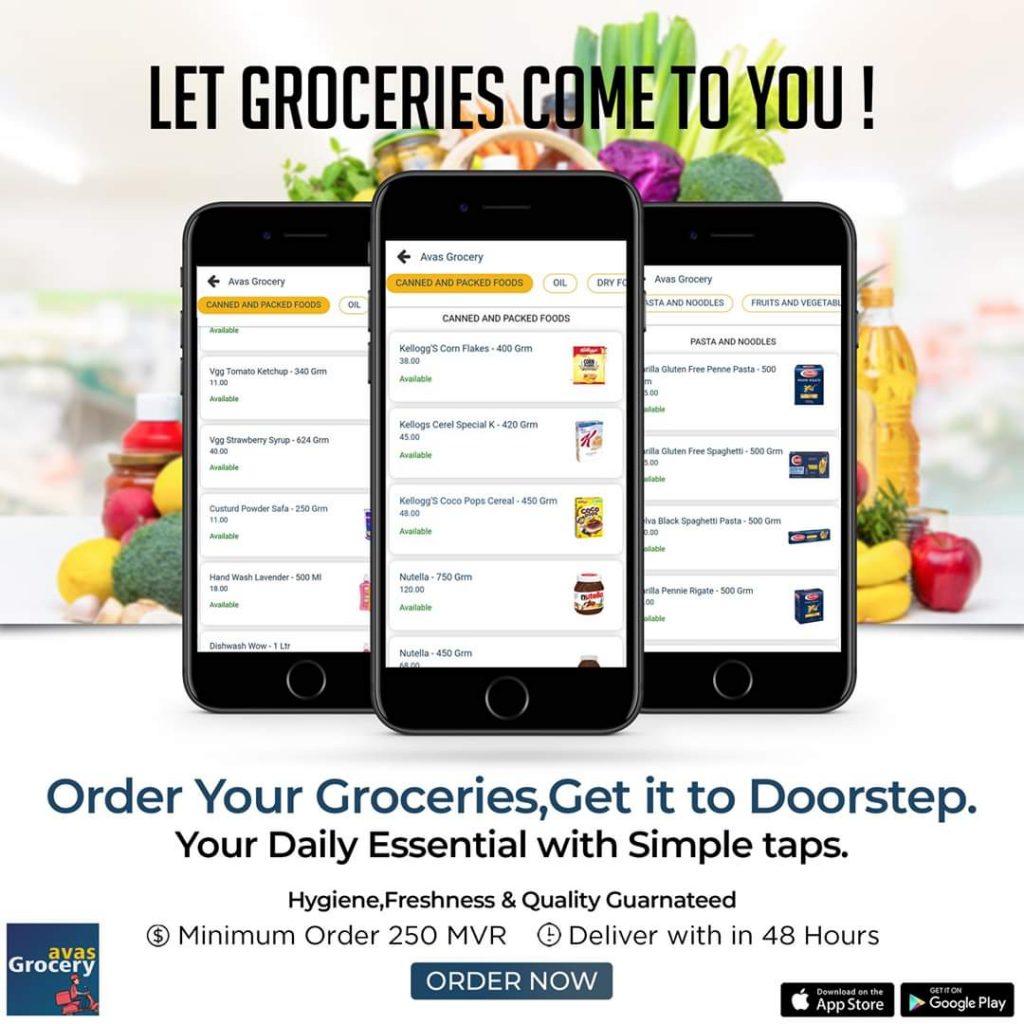 Avas food mobilized its app to move towards the much-needed grocery market in late April 2020. Minimum orders taken per day is 250. Their delivery network was overwhelmed with the surge in demand as well.
12. Gocart Maldives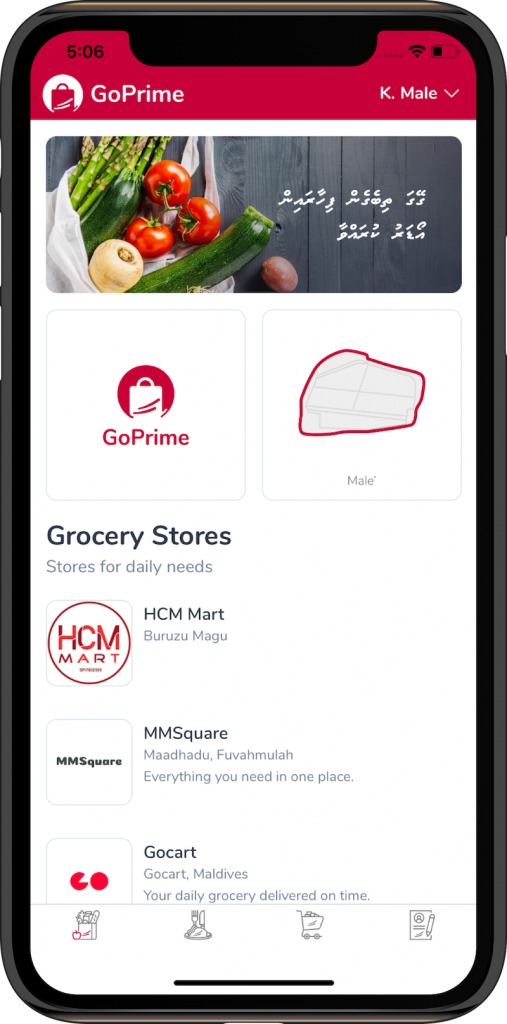 It is an app-based multi-vendor store based on time slots. They have been able to leverage the sales from the pandemic.
13. Seagull Foods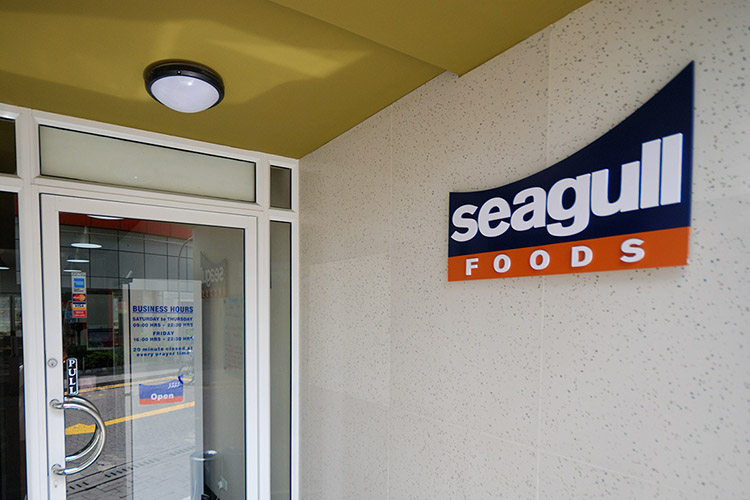 Started their online store in mid April 2020. Seagull Foods did not have a dedicated social media handle till April. While the majority of the focus was given to physical store presence.