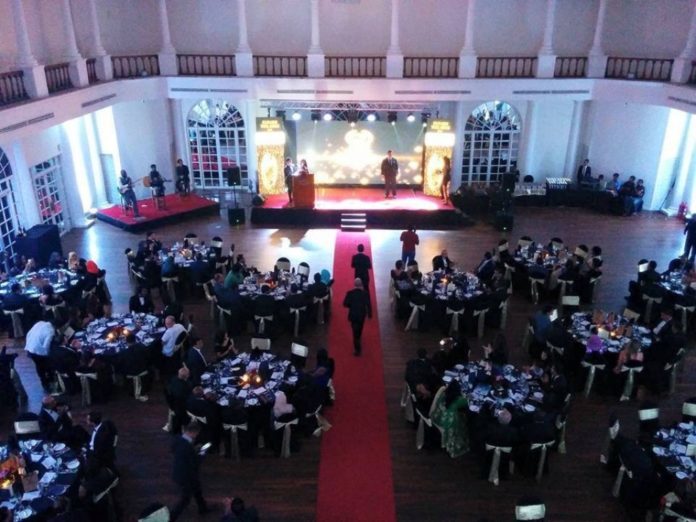 One of the biggest travel awards held in the region, South Asian Travel Awards (SATA) is expected to bring top travel brands to the host city in Maldives. Top brands in the industry will be competing for a spot in this prestigious awards.
According to event organiser High Rise Pvt Ltd, top travel brands from India, Sri Lanka, Nepal, Bhutan and Maldives will be participating. Brands competing form India include The Leela, Thaj Whitefield, Forest Canopy, Intersight, Mulberry Holidays, Holiday Kerala, Courtyard Marriot, Fragrant Nature, Sheraton Grande and Spice Jet.  Brands from Sri Lanka include Cinnamon Hotels, Movenpick and SriLankan Airlines. From Nepal and Bhutan include; Shangri La, Barahi, Mulberry, Himalaya Airline, Annapurna and Tashi Namgay Resort.
From host nation Maldives itself brands such as Soneva, Amilla Fushi, Jumeira, Villa Hotels, LUX, Adhaaran Hotels, Voyagers Maldives, Inner Maldives, Cocoon, John Keels Maldives Resorts, Summer Island, En'boodhoo and Maldivian Airlines are nominated for the awards.
SATA 2017 will be held in the southernmost city of Maldives, Addu City. This event is expected provide the opportunity to showcase the city's travel and tourism industry to the visiting brands and top travel industry people in the region. It is also anticipated to be an important occasion for the resorts and hotels in the City. The event will be held at Equator Village from October 27 – 29.
For SATA 2017, 450 brands operating in the region have been nominated for awards in 34 categories and 10 segments.