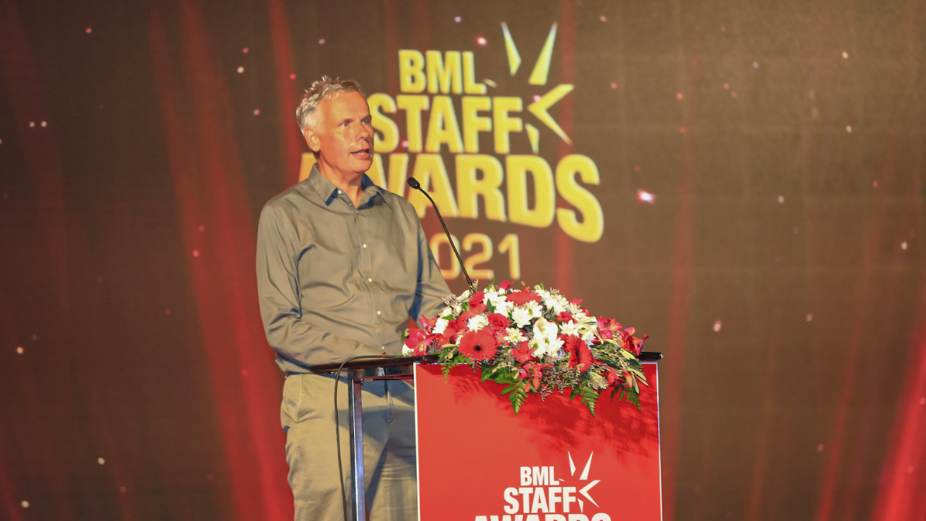 Bank of Maldives' top performing employees were honored with a series of accolades at its annual staff awards ceremony held last night.  
Afrah Ahmed (Head of Banking Solutions) and the Moratorium Project Team won the coveted CEO's Award for Outstanding Achievement in 2020. Recognition Awards celebrating the outstanding performance and contribution of staff during the Covid-19 pandemic were awarded to 17 teams across the Bank. In addition, Hawwa Sheeniyaz Adnan (Head of Loan Services), received the Employee of the Year Award for 2019.
In his address at the event, BML CEO and Managing Director Tim Sawyer congratulated the award winners. "Our Staff Awards honour excellence in performance. The passion and perseverance shown in your work is an inspiration to us all." Tim continued "Our employees went above and beyond to show exemplary performance during the pandemic to ensure banking services continued uninterrupted during the pandemic, at one of the most challenging times faced by the Bank and the entire country."
Bank of Maldives is the largest bank and one of the largest employers in the Maldives, with 99% of its staff base being proud Maldivians. The Bank takes great pride in implementing forward looking human resources policies to ensure the highest professional standards of employee recruitment, development and reward. The Bank recently held its Long Service Awards to recognize long serving employees.