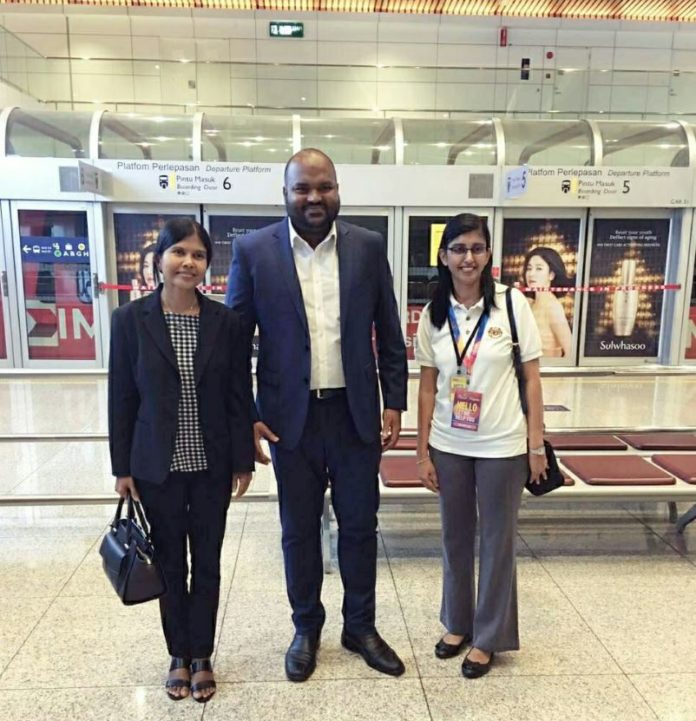 Upon invitation by UNWTO, Tourism Minister Ali Waheed has departed on an official trip to Malaysia to attend the 5th World Tourism Conference.
"Beyond Tourism — Beyond Expectation" conference will be inaugurated by Malaysian Prime Minister Dr. Mahathir Bin Mohamed.
Minister Ali Waheed is expected to give a speech during the first session of the conference "Future of Tourism — New Sources of Growth" highlighting the current works and future plans to promote the Maldives as a destination.
Furthermore, Minister Ali Waheed is expected to pay a courtesy call to Mohammadin Bin Haji Ketapi, the Minister of Tourism, Arts and Culture (Malaysia), to reinforce a working relationship and to further discuss approaches to promote the Maldives to Malaysia.
"During Minister's official trip, the Minister will be visiting the Limkokwing University upon the invitation of the University President. A meeting will be conducted between the two parties to discuss ways to improve tourism approaches through deployment and manipulation of human resources." Tourism Ministry stated in a press release.
According to Tourism statistics, Malaysia is the second-largest tourism market to the Maldives by the end of July. During this period, over 11,256 Malaysian tourists visited the Maldives.