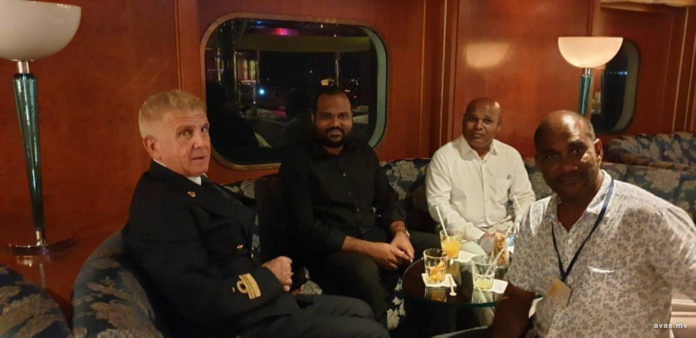 Tourism Minister, Honorable Ali Waheed has personally visited a cruise liner at Male' Yacht Marina to recognize the difficulties faced by cruise liners that visit the Maldives in providing their services.
Maldives Association of Yacht Agents (MAYA) stated that the Tourism minister himself visited a cruise liner at the Marina to identify the hardships faced by the large tourist carrying vessels.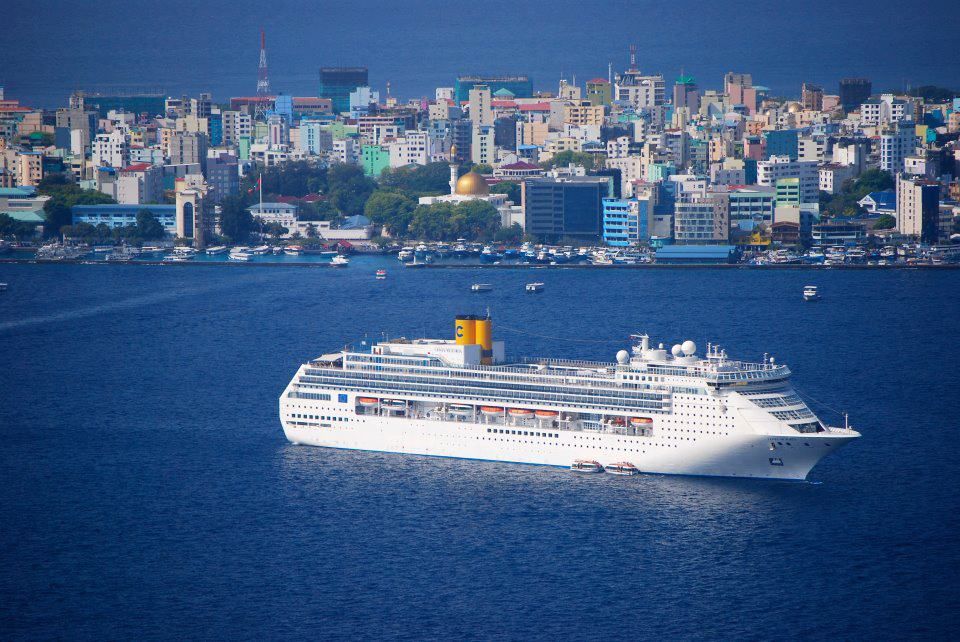 The association further stated that the minister has recognized the difficulties and he has announced that he will be working together with other ministries to eradicate the difficulties.
According to an official of MAYA, they face difficulties such as not being able to directly get close to Male', having to use other boats to reach Male, not having a proper jetty to let off the tourists and the absence of restrooms in the Marina.
MAYA estimates that 25 cruise liners will arrive the Maldives in the coming year 2019.