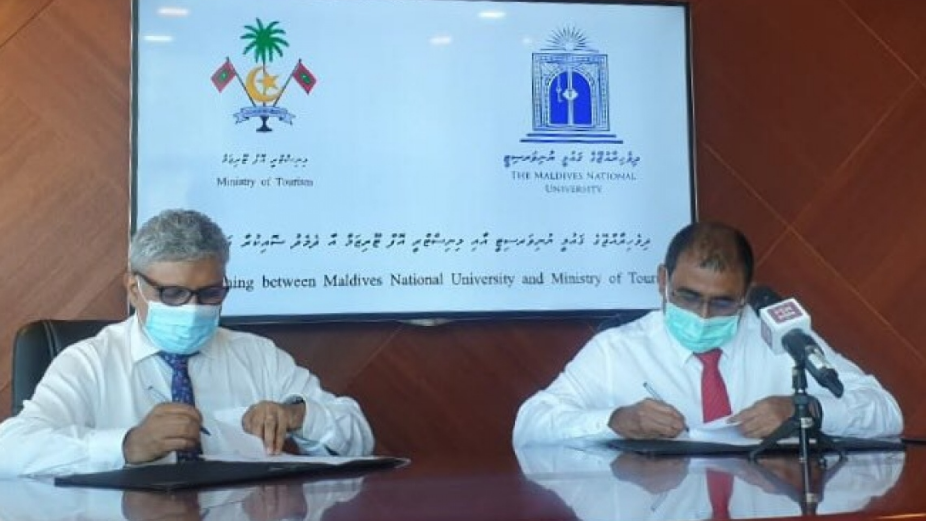 The Ministry of Tourism and Maldives National University (MNU) have signed an agreement to develop and train workers for the hospitality industry.
The agreement was signed on behalf of the Ministry by the Tourism Minister Dr. Abdulla Mausoom, and on behalf of MNU by Vice Chancellor Dr. Mohamed Shareef.
According to the agreement, tourism workers will have the opportunity to take part in courses carried out by the university, as stipulated by the Ministry. The Tourism Ministry stated that the purpose of the agreement was to pave the way for greater training opportunities for locals working in the industry, helping them to reach and occupy higher positions within their workplaces.
While there are 1,000 hospitality employees in the Maldives, jobs in the resort sector are primarily dominated by foreigners.