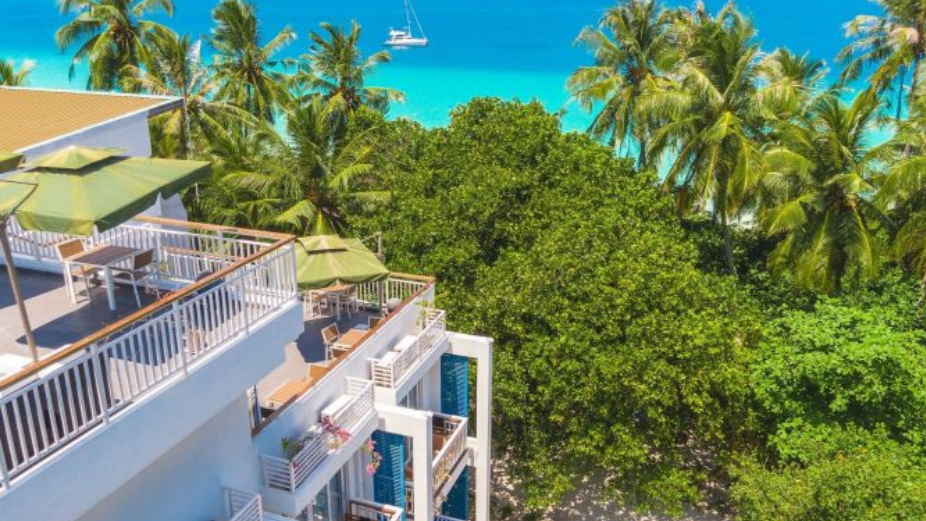 Tourism Ministry has announced that they will be supporting and guiding guesthouses across the country to resume their operations.
During a virtual meeting held with Guesthouses Association of Maldives and hoteliers from guesthouse sector, Minister of Tourism, Dr. Abdulla Mausoom said that tourism ministry is working on a stimulus package to assist guesthouse operators across the country while they are preparing to resume operations with the new normal.
Guesthouse owners expressed their concerns related to the operations with the Minister during the meeting. Minister assures to provide full support from the government to sustain and promote guesthouses and local island tourism in the country.
As the Maldives move forward adjusting to a new normal, the Government will permit reopening of the tourist guesthouses from 15th October 2020.
Meanwhile, guesthouses and hotels in Greater Male' area have been granted permission to reopen for transit purposes from July 15, 2020, under special consideration.
According to the Ministry of Tourism, in order to resume operations in the local islands, the Island Councils are required to submit written consent to the Ministry.
To obtain the re-opening permit, tourist guesthouses should apply to the Ministry of Tourism agreeing to fulfill the guidelines by the Health Protection Agency (HPA) and Health Emergency Operation Center (HEOC).