Maldives has recorded a total number of 983,766 tourist arrival as of 9th August 2022 which is a 51% growth compared to 2021. The average arrivals per day are currently at 4,472 arrivals with a stay period of an average 8.2 days.
India is currently the top source market for Maldives tourism contributing 14.2% to the total tourist arrivals so far. The United Kingdom is the second top market contributing 11.6% and third, comes Russia contributing 10.9% of the total tourist arrival. Other top markets include Germany, Italy, USA, France, Saudi Arabia, Spain, and Switzerland.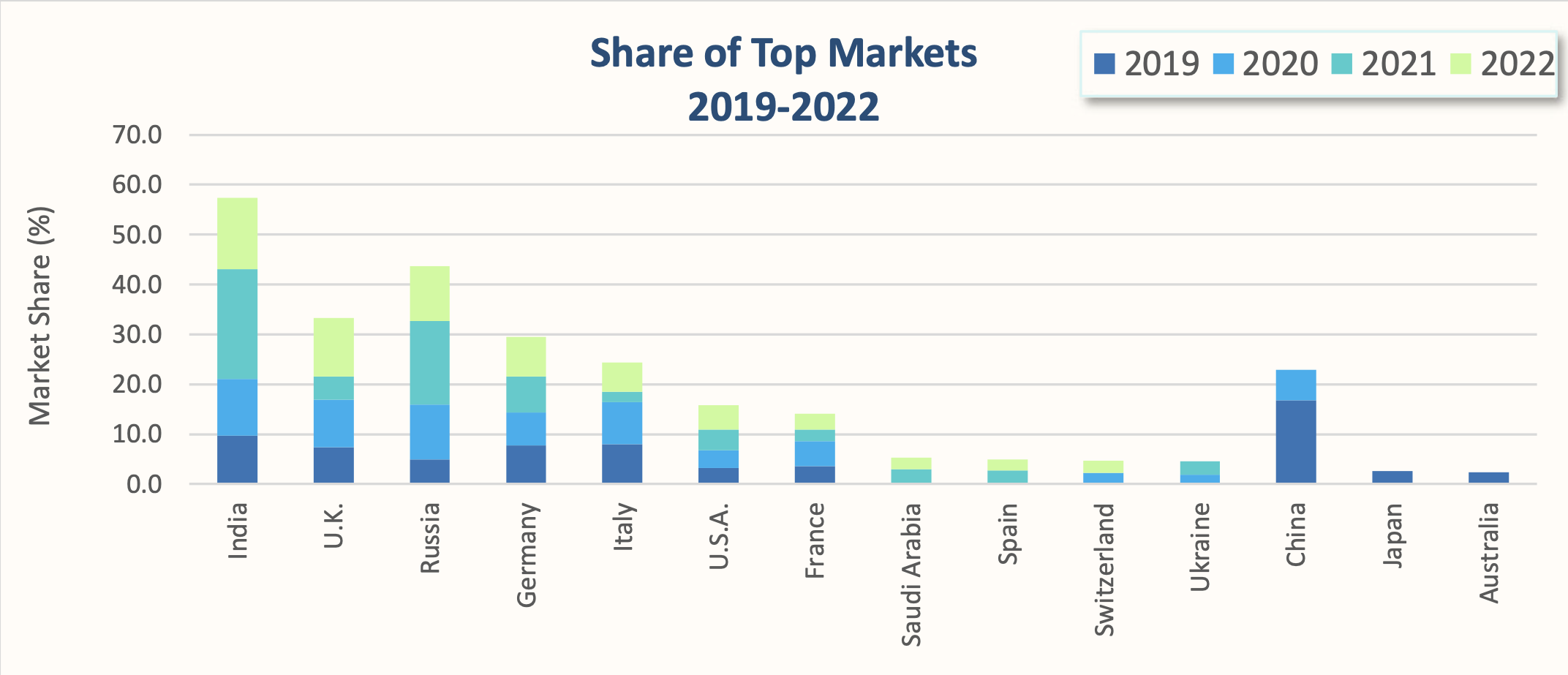 India and China were recorded as the top markets for Maldives in 2019 before the pandemic. As of now, India is back to being the top Market and China is not ranked among the Top 10 Markets due to travel restrictions.
Over 1.3 million tourist arrivals were recorded last year to the Maldives. This year, Maldives is expecting over 1.6 million tourists visiting to the Maldives.