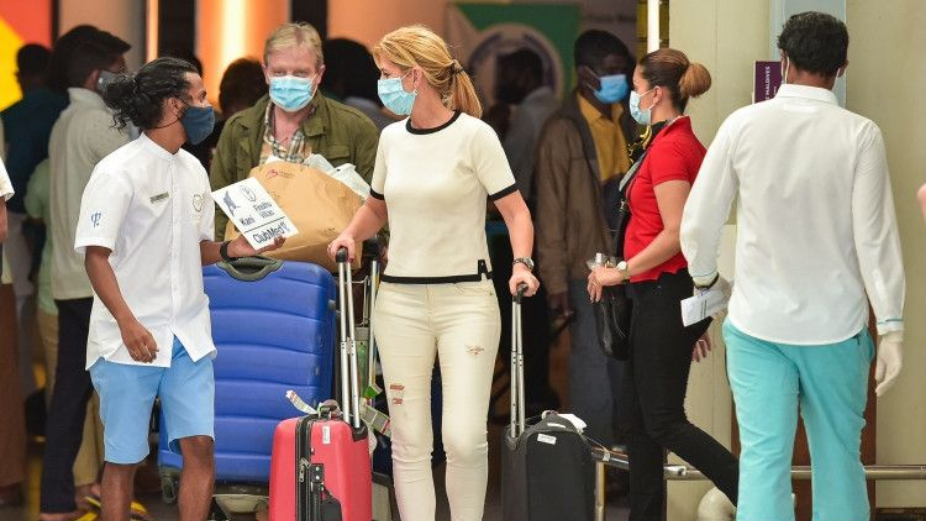 Maldives has recorded over 500,000 tourist arrivals and crossed the half-million mark so far in this year – the Golden Jubilee Year of Tourism.
As per the tourism ministry, this record amount was noted on 14th April 2022, with the United Kingdom leading the market share for the first time ever in the Maldives' tourism history. UK market triumphed over the Russian market earlier this month and contributes over 13% of the market share currently.
The tourist arrivals recorded this optimistic year shows an increase of more than 45% compared to the same period in 2021. During the ongoing year, an average of 4,800 daily arrivals are being maintained, with their stay period recorded over 8 days.
This year also celebrates an exceptional year, marking 50 years – the Golden Jubilee celebration of tourism in the Maldives. During the event held to welcome the 1.3 millionth tourist arrival of 2021, Minister of Tourism Dr Abdulla Mausoom revealed that they remain hopeful to achieve 2022's target; set at 2 million arrivals.
The Maldives also secured the title of 'World's Leading Destination' (among several other accolades) at the 2021 World Travel Awards, globally recognised as the hallmark of industry excellence. This is the second consecutive year that the Maldives had successfully earned this prestigious title, a shining testimony of the trust placed in the 'magic of Maldivian hospitality' by travellers from all over the globe.