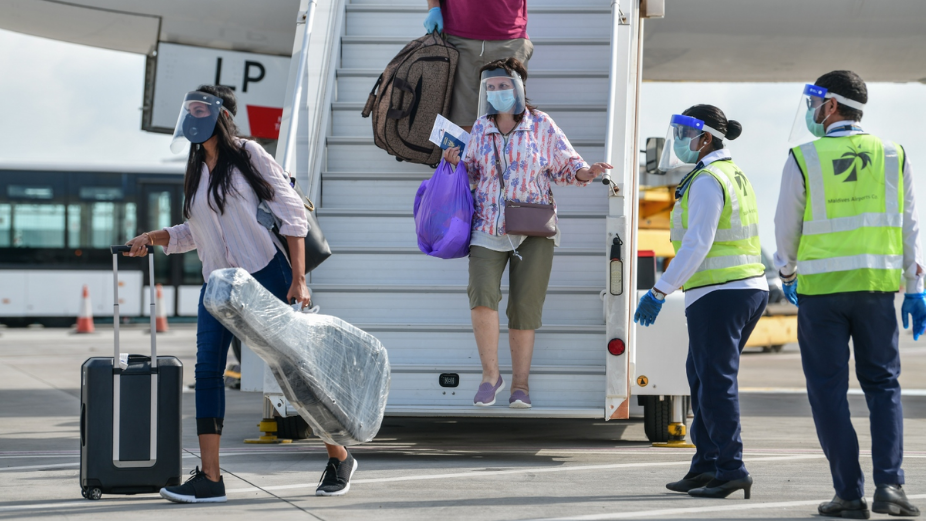 Ministry of Tourism has reported that the total number of tourist arrivals in 2021 to the Maldives is 840,095 by 22nd September. 84,129 arrivals were recorded just in September only.
India continues to be the leading market to the Maldives with a 22.7% contribution to the market share despite the decline earlier this year following the travel restriction imposed on the South Asian countries. Russia remains the second contributing market with a 20.0% share followed by Germany with a 6.0% market share.
USA, Saudi Arabia, Ukraine, Spain, United Kingdom, Kazakhstan and France take the remaining spots for the top 10 markets for tourist arrivals in 2021 so far.
A daily average of 3,182 arrivals was recorded and tourists are also staying for an average duration of 9 nights.
Regardless of seeing a plunge in arrivals during September 2021 compared to the record arrivals in August 2021 that surpassed the pre-pandemic figures, Maldives is still on track to reach the target of 1.5 million arrivals by the end of this year.
The country welcomed a little over 1.7 million tourists in 2019 and the number fell drastically to 555,494 in 2020 due to the COVID-19 pandemic. On a positive note, the arrivals in 2021 by September has surpassed the total arrivals in 2020 (end December).
The golden year of tourism in the Maldives is to be celebrated next year as it marks 50 years since the commencement of tourism in this island nation.