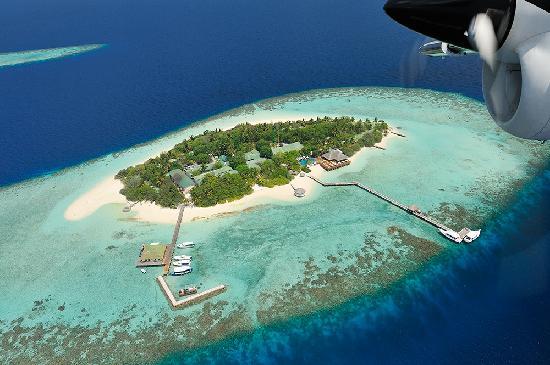 The tourist arrivals into the country have risen by 11 % last month and as of now 1.06 million tourists have visited the country.
According to the stats released by the Ministry of Tourism for the month of October, 117,489 tourist s visited the Maldives and this is 11.4% more than last year's October which totaled at 105,498 tourists.
Having passed the 1 million mark at 1.06 million tourists till the end of October this is a 3.6% increase when compared to the same period last year which was at 1.02 million tourists.
The country has been observing a steady decline in the number of tourists coming in  from one of the biggest markets: China. October 2015 saw 30،714 tourists coming in from China and has decreased by 4.1% this year at 29،444. The Chinese market share in the tourism industry in the Maldives has decreased by 25.1%.
Although the Chinese market is declining the market share from South Asian countries is on the rise. It has seen as astounding raise of Indian tourists up to 45.1% this October when compared to October last year from 6,301 tourists to more than 50,000.
The European market was hit badly and has been recovering at a steady pace as well. Last October saw 9,111 tourists coming in from the United Kingdom and this is an 18% raise.
It is estimated that 1.4 million tourists arrivals would be seen by the end of the year and this estimate is less than the first intended estimate and target goal of 1.5 million.