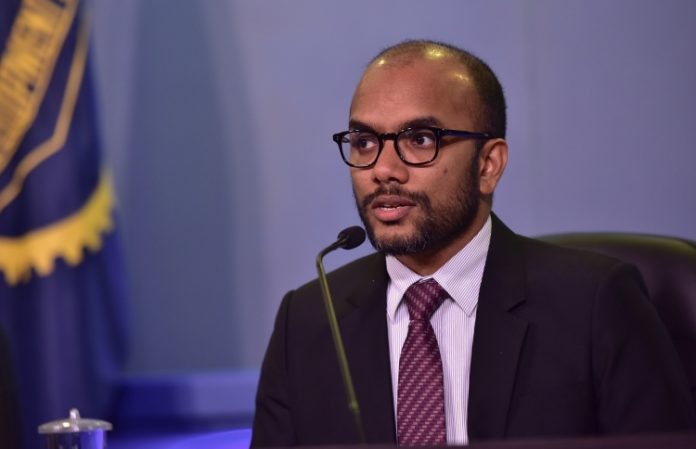 Minister of Finance, Ibrahim Ameer has declared last Monday that tourist arrivals will increase from 1.4 million to three million annually once the new terminal being developed at Velana International Airport is operational.
Speaking at a parliament sitting, the Minister noted that the project has resumed with a new contractor.
The development of the new state-of-the-art terminal measuring 78,000 square metres commenced last June and is scheduled to be completed in 2022. The project is worth MVR 5.5 billion.
Finance Minister stated that once the new terminal is operational, tourist arrivals can increase from 1.4 million to three million.
In this regard, Minister of Tourism Ali Waheed recently declared that the number is expected to reach 1.5 million by November 17 this year as per the ministry's statistics.
The Maldives has welcomed 1.1 million tourists by 25th August. This is a 19% growth compared to 2018's statistics, where the total number of visitors stood at 1.4 million.
Minister Ameer also stated that domestic airports are being developed to expand tourism throughout the archipelago.