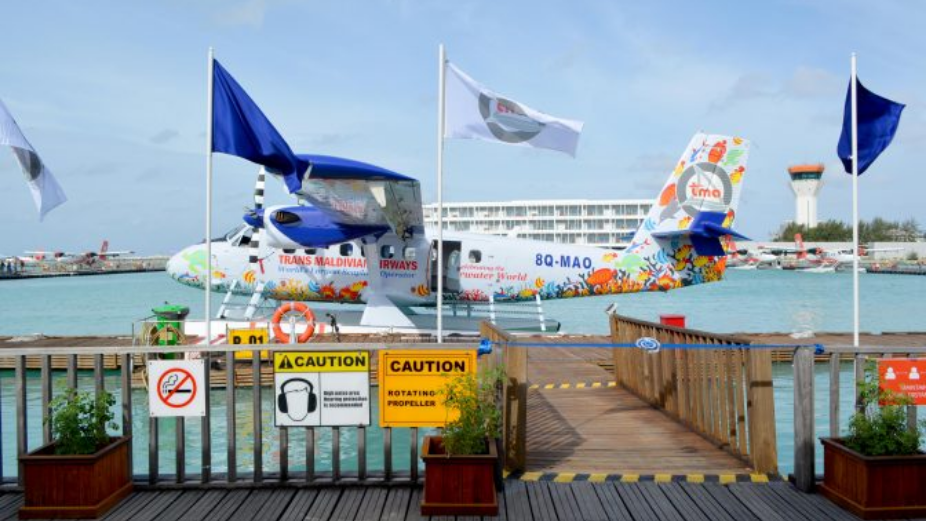 Trans Maldivian Airways (TMA) unveiled an aircraft with a new special livery to celebrate the underwater world of Maldives. The event held yesterday evening at TMA Seaplane Base was graced by the Honorable Minister of Tourism, Dr. Abdulla Mausoom, who was joined by the Managing Director of Maldives Marketing and Public Relations Corporation Mr Thoyyib Mohamed, the Chief Operating Officer and Managing Director of Maldives Airports Company Ltd, Mr. Gordon Andrew Stewart, along with the senior management of Trans Maldivian Airways and other major stakeholders.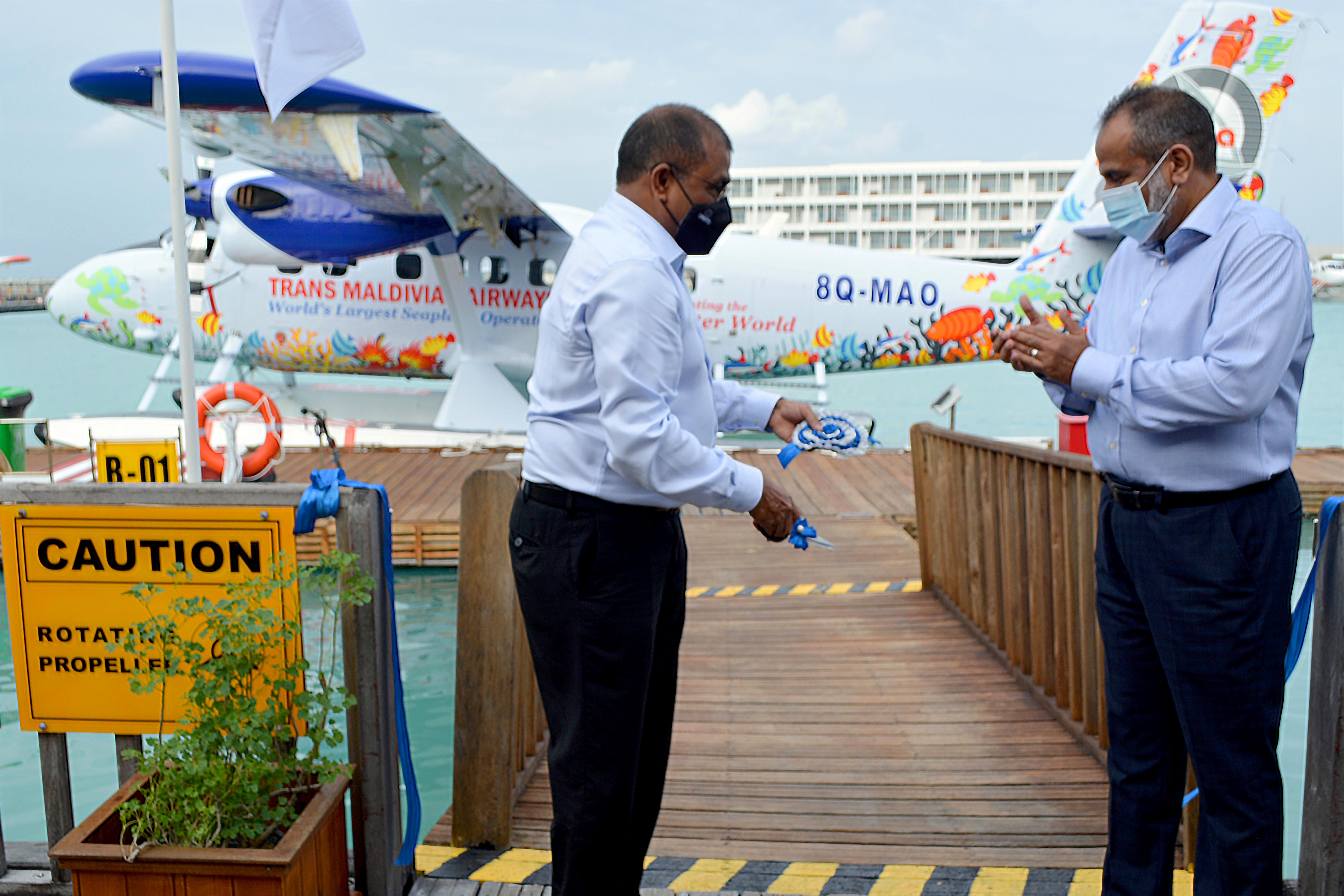 In his speech, Tourism Minister Hon. Dr. Abdulla Mausoom highlighted the fact that Trans Maldivian Airways has majorly contributed in the development of the tourism sector by connecting passengers from international flights to their destinations around Maldives. The Minister also commended Trans Maldivian Airways, a 100% foreign owned company, for their contribution to the development of local community of the Maldives by employing more than 75% of Maldivian pilots and 90% of Maldivian Engineers. He expressed his excitement at the launch of this new livery which celebrates the beautiful underwater world of Maldives.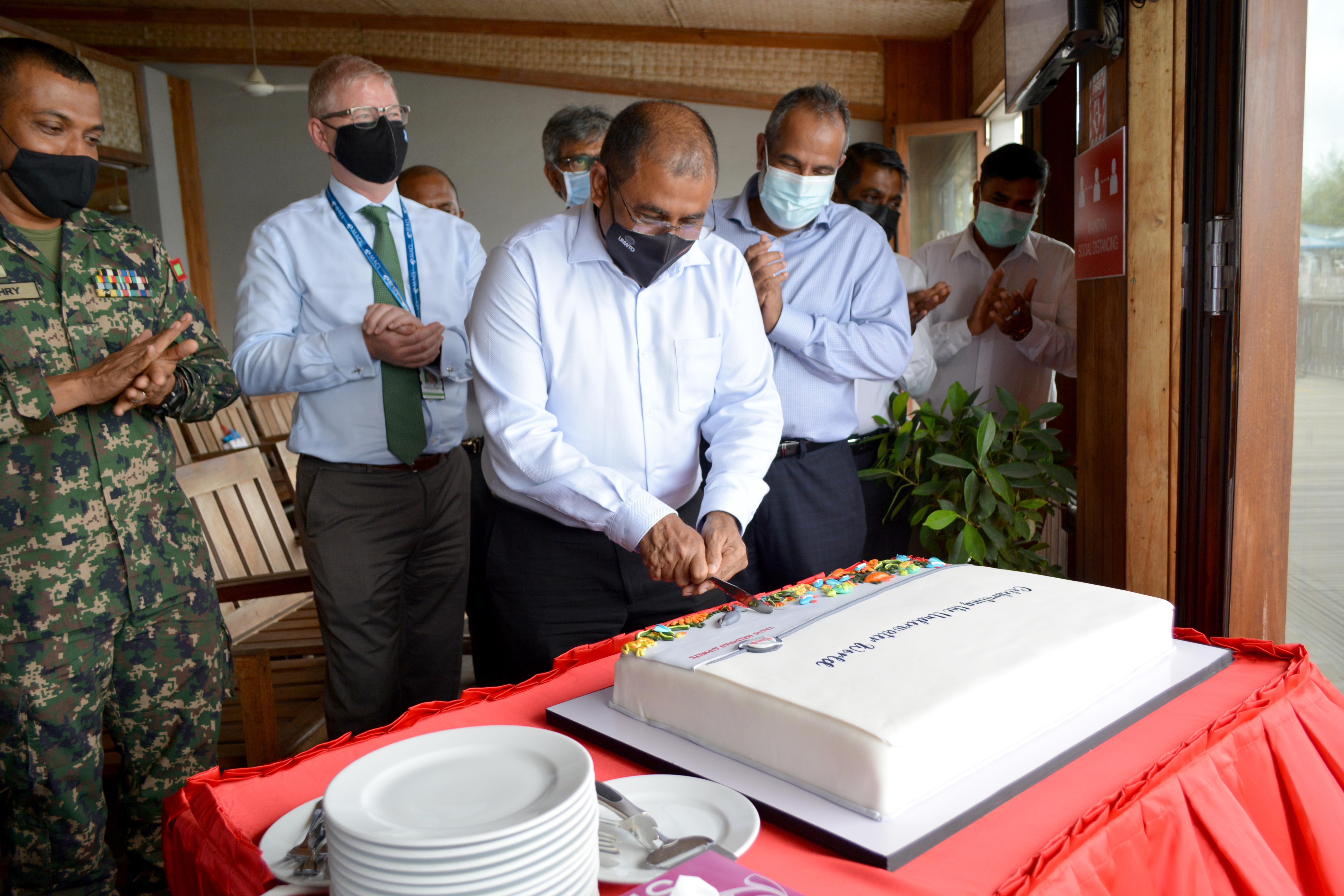 Trans Maldivian Airways C.E.O Mr. A.U.M Fawzy thanked the government, especially the Tourism Minister, Dr. Abdulla Mausoom for his efforts in the recovery of the Maldives Tourism Industry amidst the pandemic in his speech. Mr. Fawzy stated that TMA took this initiative to showcase the beauty and importance of marine life through the livery design. He shared how TMA started with just 4 passengers, and now serves over a million tourists every year, all of whom would now have a chance to celebrate the underwater world of the Maldives through the design. Mr. Fawzy further revealed TMA's plan to further grow its fleet by bringing in new aircraft in September and October. He also stated that he is looking forward to the opening of the New Seaplane Terminal and thanked Mr. Gordon Andrew Stewart for his efforts in developing the New Seaplane Terminal, which is set to be a state-of-the-art facility.
With the launch of this new livery, Trans Maldivian Airways hopes to raise awareness and promote sustainable continuity of biodiversity and the world's oceans. Trans Maldivian Airways recognizes the importance and is passionately involved in projects that promote continuity in the seas, oceans and marine life. Most notably, TMA also actively supports Olive Ridley Project's Marine Turtle Rescue Centre by helping them transport rescued turtles.