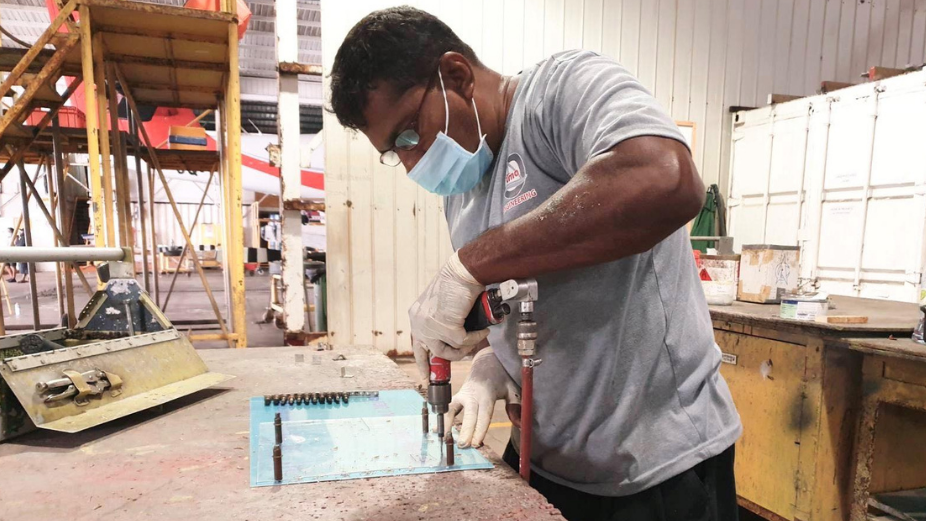 World's largest seaplane operator, Trans Maldivian Airways (TMA) has announced that they are looking for young, enthusiastic individuals to join their upcoming Sheet Metal Apprentice Program. The seaplane operator reveals that they are conducting this program as part of their continuing efforts to introduce more local talent into the different areas of aviation. TMA states that there is a good demand for sheet metal technicians and they hope to see more locals express interest and join the field in the future.
The apprentice program is a three-month-long intensive program that will be held in the Trans Maldivian Airways Maintenance Hangar. Selected individuals will get a chance to work in a world-class hangar, attend trainings, develop their knowledge and skills. In addition, selected individuals will also receive a stipend from TMA for the period of the program.
Trans Maldivian Airways further states that at the end of the program, individuals who demonstrate willingness, right attitude and skills will also get the opportunity to join as a full-time member of the Aircraft Maintenance team at the world's largest seaplane operator.
The program is set to commence in April 2021.
Interested candidates are invited to send their CVs to careers@transmaldivian.com