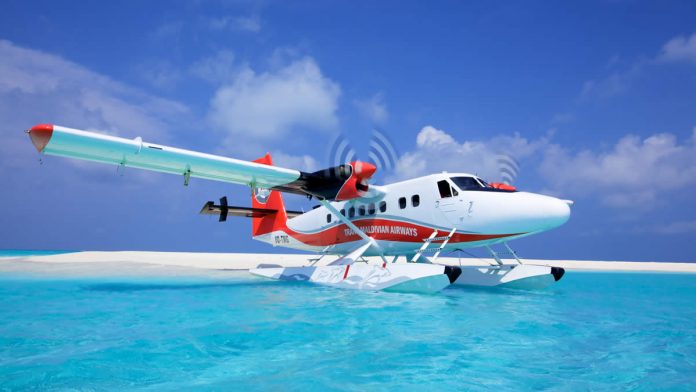 The world's largest seaplane operator, Trans Maldivian Airways (TMA) has welcomed 2 twin otter air crafts together to the fleet for the first time in its expansion history.  With this addition, TMA will operate a total of 55 air crafts across the country.
TMA started with 2 twin otters almost 27 years ago and has now grown to become a massive operation of 55 twin otters today.
The company released a statement saying, "Our heartfelt gratitude to our amazing #Tmateam and #TMAPartners for the invaluable support, camaraderie and continued patronage."
TMA is the oldest and, in many ways, one of the most experienced air transfer operator in the Maldives. It pioneered the use of aircraft to transport tourists to island-based resorts. In doing so, it has made a significant contribution to the development of tourism in the Maldives, which in turn has resulted in major benefits to the national economy. 
TMA operates its own seaplane terminal at Velana International Airport with many exclusive resort lounges and a fleet of air-conditioned buses, VIP vehicles, baggage vehicles and many dedicated resort vehicles for intra-airport transfers. The doorstep delivery and pick up at the resorts are done at floating platforms, customized as resort airports. Trans Maldivian transports about 1 million passengers per year.