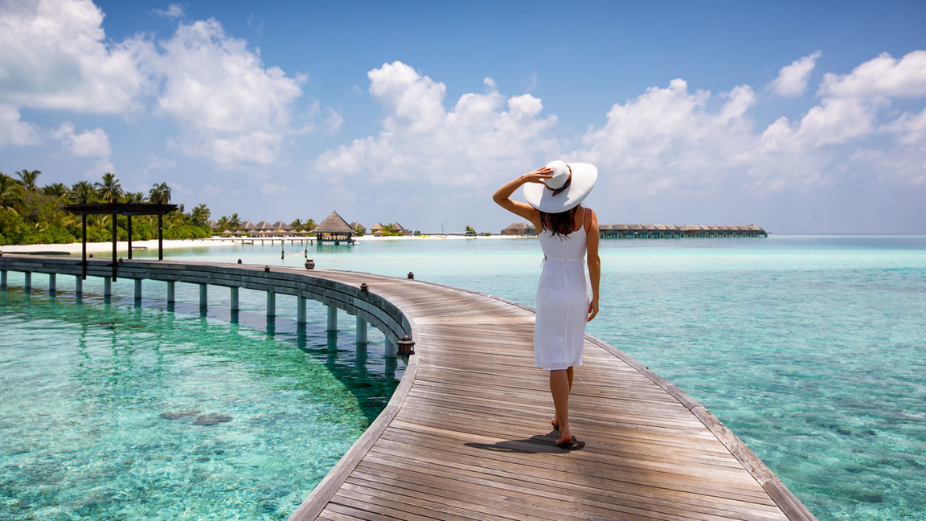 Traveling to Maldives has become even easier! No negative PCR test is required for tourists who #VisitMaldives two weeks (14 days) after administration of their 2nd dose of COVID-19 vaccine, revealed the Ministry of Tourism. 
Minister of Tourism Dr. Abdulla Mausoom also revealed that Maldives will initiate vaccine tourism, which will see tourists arriving in Maldives for vaccinations against COVID-19. When the entire population of Maldives completes the vaccination, then Maldives will move on to the 3V program; visit, vaccinate, vacation initiative, stated the Minister.
The Minister further added that with the administration of the COVID-19 vaccination drive for tourism sector employees, Maldives now expects to welcome 1.5 million tourist arrivals in 2021. With this, the destination will also achieve the target of 10 million bed nights in 2021.
Maldives commenced the nation wide vaccination program on 1st February 2021. The first round of the vaccination in the Maldives has seen the rollout of Covishield vaccine. The "Covishield" brand vaccine administered, is developed by the Serum Institute of India (SII) and had the same formula as the Oxford-AstraZeneca vaccine.
Two shots of the vaccine are required to complete the dosage, with 4-12 weeks required between the two shots. Health Emergency Operation Centre (HEOC) stated the second dose will be administered 8 weeks after the first dose.
Maldives reopened borders to all nationalities from 15th July 2020. All visitors are granted a 30-day free on-arrival visa with a confirmed booking for a stay at any registered tourist facility in the country.
Maldives has also extended 'Split Stay' for all types of tourist accommodation facilities, allowing tourists to split their stay between resort, hotels, guesthouses and liveaboard boats, with prior approval as per split-stay procedure and guideline by the Ministry of Tourism.
While there is no mandatory quarantine or testing on arrival, tourists traveling to Maldives are required to complete an online health declaration form which has to be submitted online via IMUGA (www.imuga.immigration.gov.mv), by all arriving passengers before arrival (but not exceeding 24 hours before arrival time).