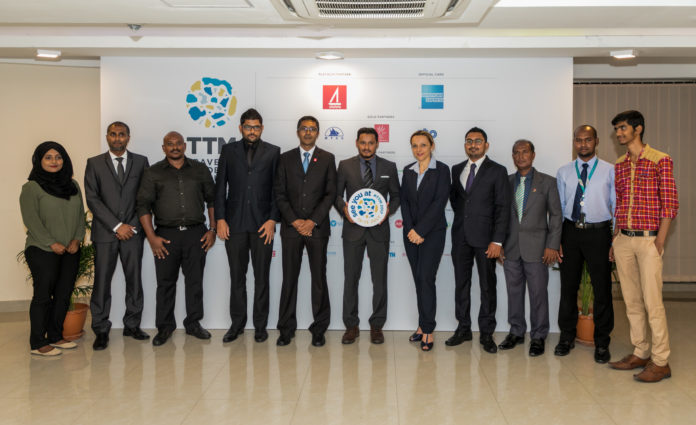 Partners Signing ceremony has been held for International Travel Trade Show of Maldives (TTM).  TTM will be held from 12th to 13th July 2017 at Dharubaaruge, Male', Maldives from morning till evening, promising two full days of serious business.
Bank of Maldives signed as Platinum Partners & American Express as Official Card. DHIRAAGU, MTCC, STO signed as Gold Partners. Al Shaali Marine Maldives, Maldive Gas, MM Exports, OneStop, MACL & MWSC signed as silver partners. M7 has been appointed as Printing Partner while Copier Plus as Office Automation Partner. Event Maldives will be the Event Partner for TTM 2017.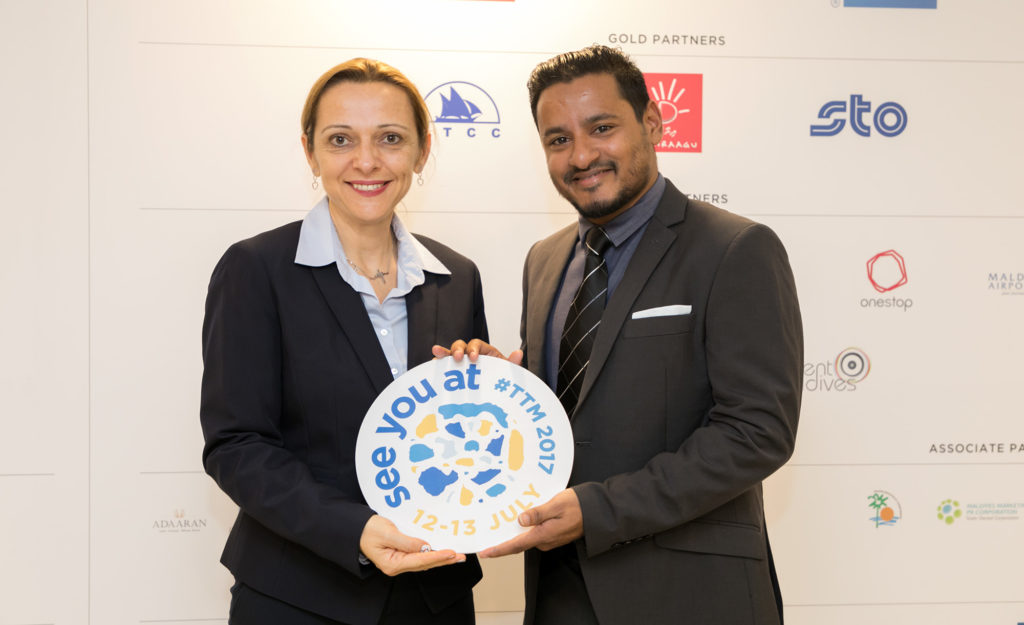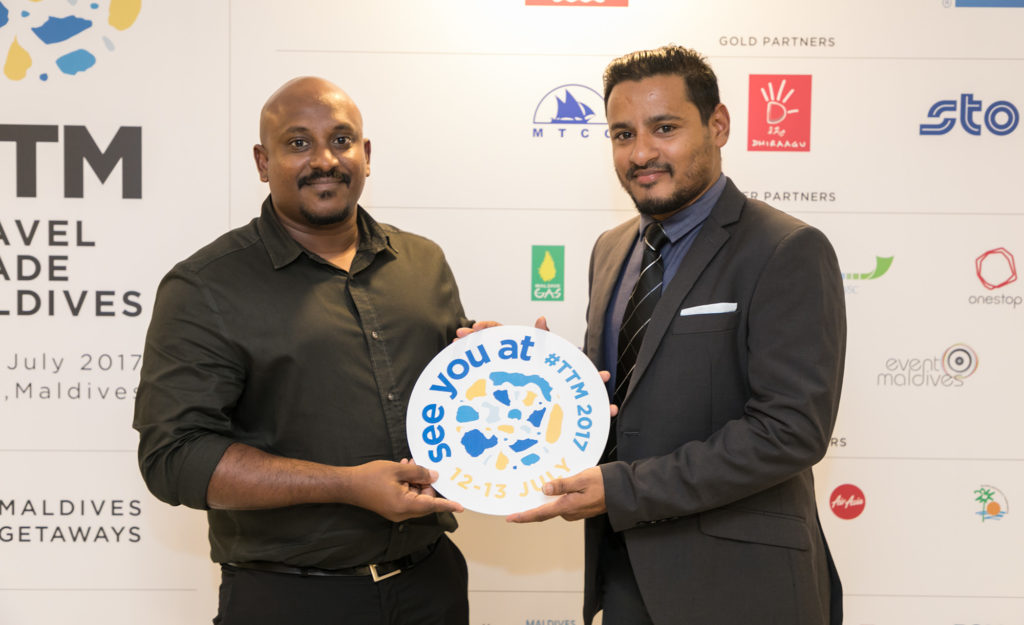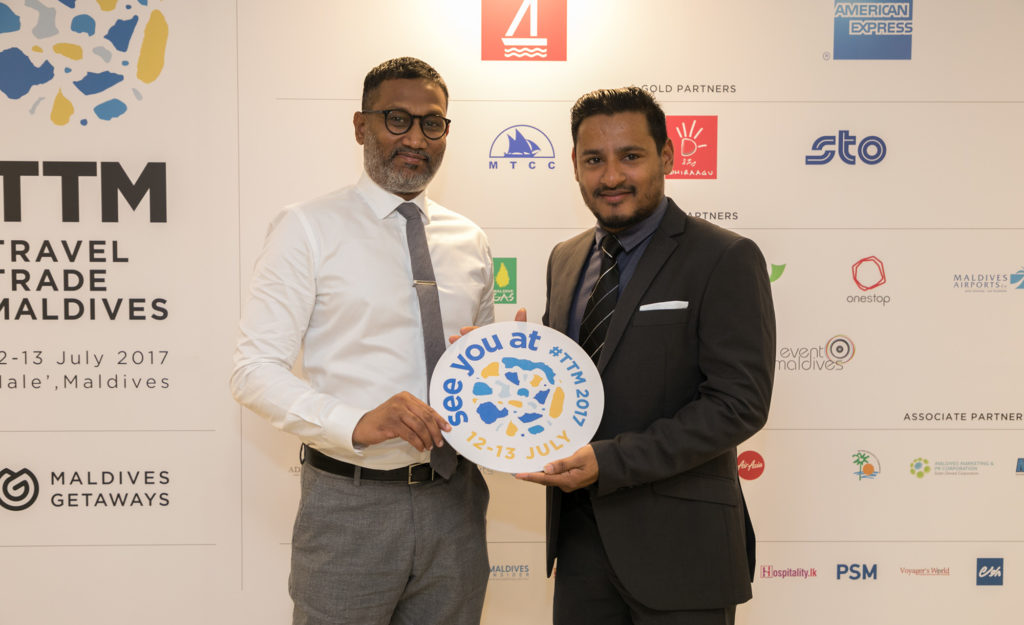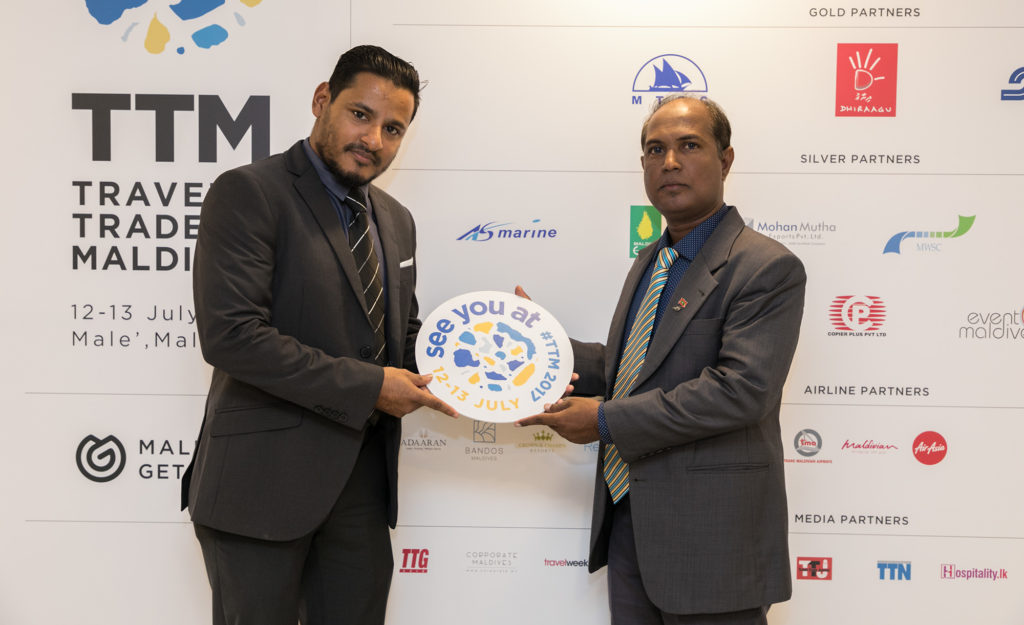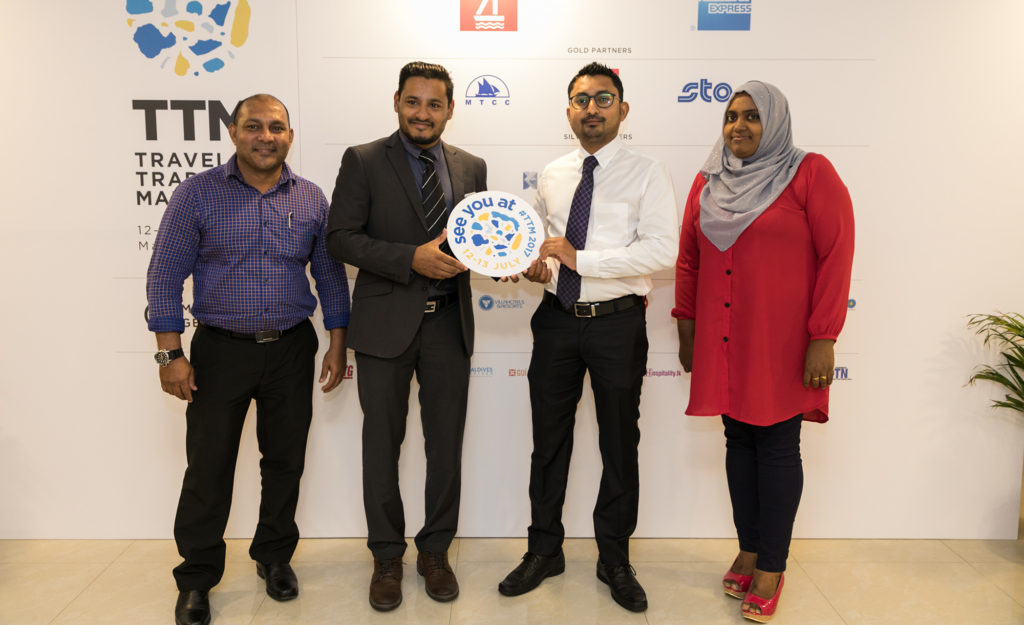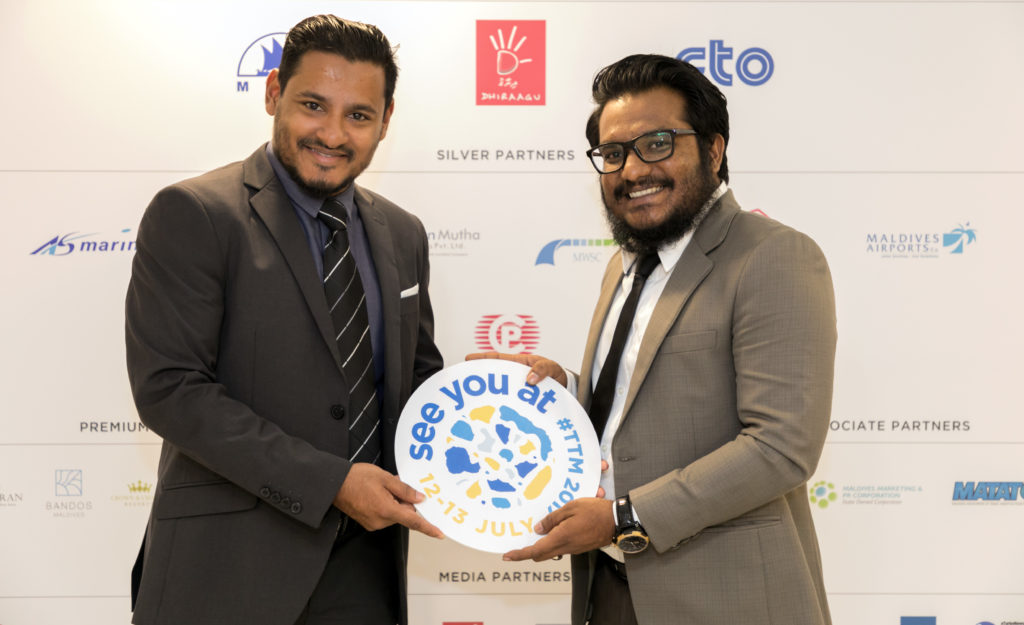 Premium Exhibitors for the event include, Adaaran Resorts, Universal Resorts, Crown & Champa Resorts, Bandos Maldives & Villa Hotels & Resorts. Airline Partners includes, Maldivian, Trans Maldivian Airways & AirAsia. Over 100 resorts have signed as premium & regular exhibitors. Also TTM will be visited by over 150 local/international tour operators, OTAs, Media & travel industry professionals.
TTM will host first "BML Hotelier Summit Maldives" which will offer a solution-oriented platform that facilitates Face to Face meetings, networking activities and information exchange amongst the most elite assemblage of Hotel investors, leading hotel owners, operators, developers, architects, interior designers, consultants, industry experts and service providers making it the most sought after business summit by the hospitality fraternity of Maldives.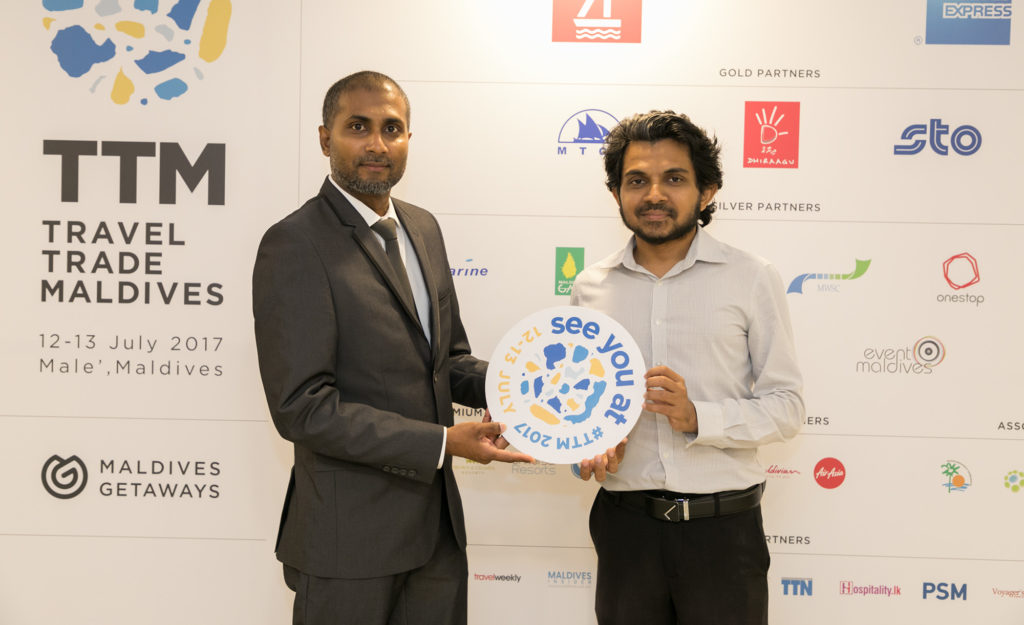 First "Tourism Career Fair" will be held during TTM at Dharubaaruge on 13th July 2017. The career fair is a great opportunity for students/professionals to meet and network with tourism industry representatives in Maldives. The career fair will be held from 20:00 – 23:00 at Dharubaaruge, Male' Maldives.
PATA will stage its first 'PATA Human Capacity Building Program' in Maldives during TTM 2017. The program, with the theme 'Explore the Art of Storytelling', takes place during TTM. It delivers an intensive and interactive training program incorporating a series of classroom interactions conducted by leading travel industry experts coupled with practical activities, group assignments, and networking opportunities. Program content is based upon the successful PATAcademy-HCD event held in December 2016 at the Association's Engagement Hub in Bangkok.
TTM aims to facilitate the tourism industry of Maldives to reach the ultimate target of 2 million tourists with over USD 3.5 billion in receipts by the end of 2020. More than 300 hoteliers, suppliers, related industries and travel industry professionals from Maldives and abroad are expected to visit TTM to network, negotiate and discover the latest industry opinion and trends in Maldives.
For more details, please contact us:
+960 3011720 | ttm@traveltrademaldives.com | www.traveltrademaldives.com