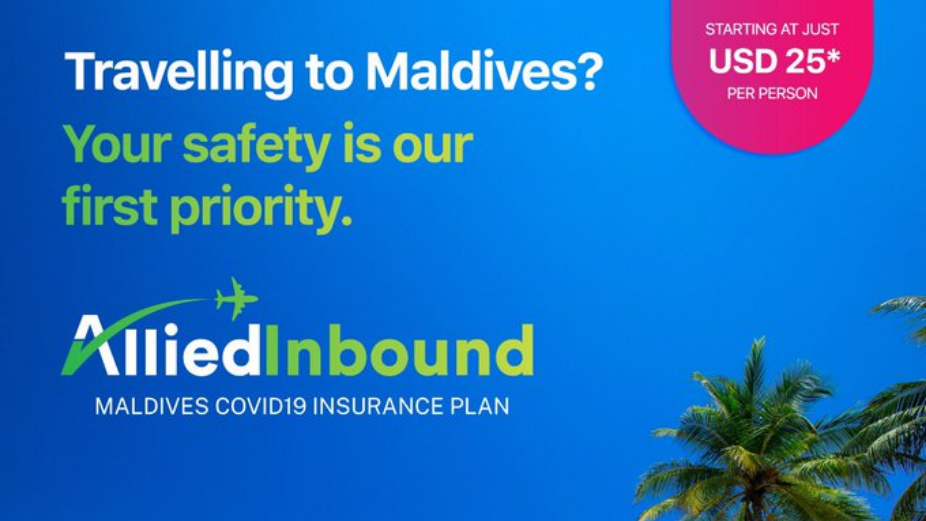 Allied Insurance has introduced a COVID-19 insurance policy for visitors traveling to the Maldives, the first of its kind in the country.
All foreign visitors will be eligible for the policy. All COVID-19 related expenses, such as those incurred for medical treatment, isolation facility, emergency medical transportation and interment, will be covered under the policy.
Travelers who wish to subscribe to this policy can submit their applications online, which must be completed prior to their arrival in the Maldives. Pricing options may also be viewed through the same link.
The policy consists of two options – Allied Inbound and Allied Inbound Plus. They are set at various price points depending on the length of the stay.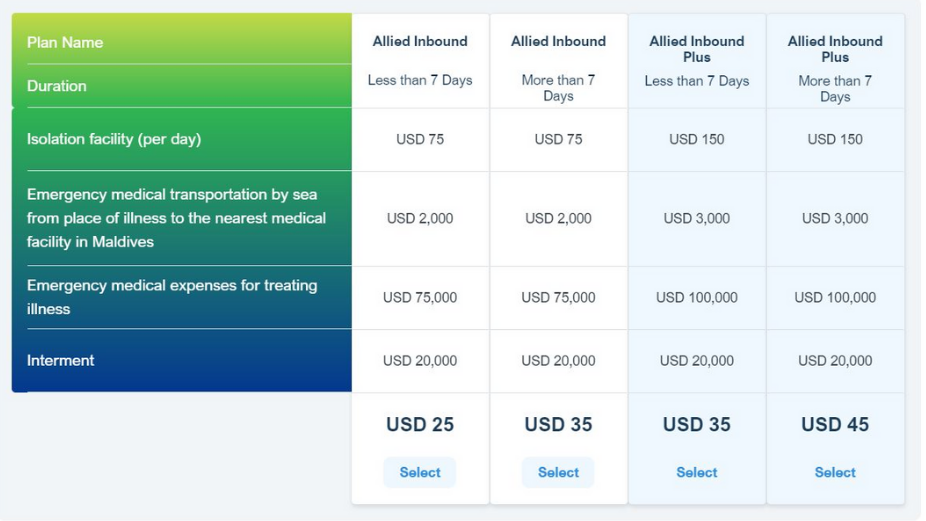 The policy was drawn up with some of the most affordable rates in the region. It was introduced to boost traveler confidence and minimize the challenges faced by businesses in the tourism industry.