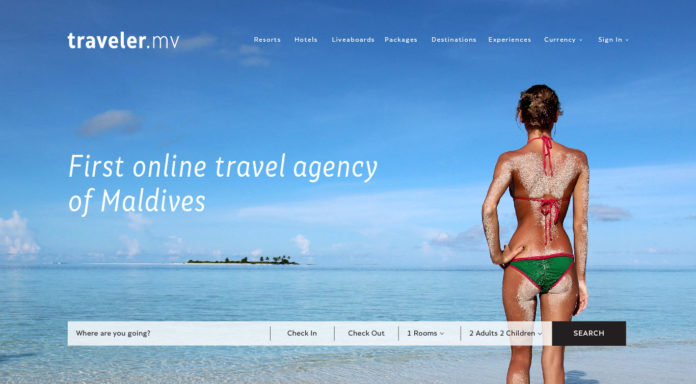 Traveler.mv, the first online travel agency and B2B travel marketplace of Maldives has been launched by Laniakea Travel. Traveler.mv comprises two components, an online travel agency, and a B2B travel marketplace.
Customers will be able to make real-time bookings and payments with just one click now. Traveler.mv will become the largest inventory of resorts, guesthouses, hotels and liveaboards of Maldives and can be connected to OTA's around the globe. Through white labelling service, OTAs across the globe can sell traveler.mv's inventory on their websites as well. Offline travel agencies will be able to enter bookings manually with login details provided.
Traveler.mv not only connects with customers, it also has a state-of-the-art fully automated platform which is designed to connect Hoteliers and Travel Agencies. This will minimize the time spent on making contracts, mark-ups, contents and pricing between hoteliers and travel agents across the globe. Contents for the best rates would be readily available for travel agents in this B2B marketplace. And remittances can be made without any hassles from anywhere in the world.
Traveler.mv is working very closely with AxisRoom – India's leading technology providers for more than 6500+ in 178 locations including Latin America, Indonesia, Maldives and UAE.
Traveler.mv is open up for resorts, hotels, guesthouses, and liveaboards to partner up now. You can register with us from this link https://partners.traveler.mv/