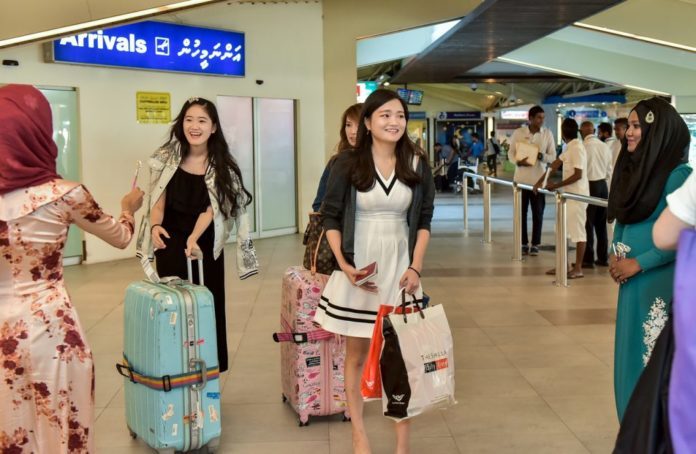 While borders are reopen without any restriction, travelers are required to submit an online health declaration form 24-hours before traveling to Maldives.
This 'Traveler Health Declaration' is introduced to mitigate health risks and ease procedures, Maldives Immigration reported. The declaration will speed up the process of pre-arrival and pre-departure health information of travelers, as per the health and safety guidelines established in Maldives.
Travelers can fill and submit their health declarations via Immigration's online portal 'Imuga' at imuga.immigration.gov.mv. For Traveler Health Declaration form: https://imuga.immigration.gov.mv/ethd/create
The health declaration is mandatory for all inbound travelers to the country including tourists, work visa and other visa holders, as well as locals.
With one island, one resort concept, Maldives is considered to be one of the safest destinations to travel post pandemic globally.
All visitors entering Maldives from 15 July 2020, will be issued with a free 30-day tourist visa on arrival following completion of the health declaration card and thermal screening.
Visitors will not be subject to quarantine unless their screening indicates symptoms of COVID-19. Travelers who do present symptoms will be subject to a PCR test at the traveler's own expense.
Testing services will also be available for those who require a test result to return to their countries of origin or any other destination with the requirement.
Tourist resorts, hotels, and liveaboards located on uninhabited islands are now open for bookings, whereas hotels and guesthouses located on inhabited islands will be open for bookings starting from 1 August 2020.
Travelers arriving by private jet have been permitted to enter the country since 1 June 2020.