Tree Top Hospital will be introducing "Roadha Aai Sikhath" Ramadan package, bookings available from 25th April until the end of Ramadan at Tree Top Hospital, Hulhumale'.
"Roadha Aai Sikhath" provides clinical examinations during the season to evaluate personal health before and during the fasting season. This package will include medical check-ups, physical examinations and a range of laboratory tests including Glucose 2H PP test, Thyroid Stimulating Hormone (TSH) test, US Abdomen and Pelvis examination.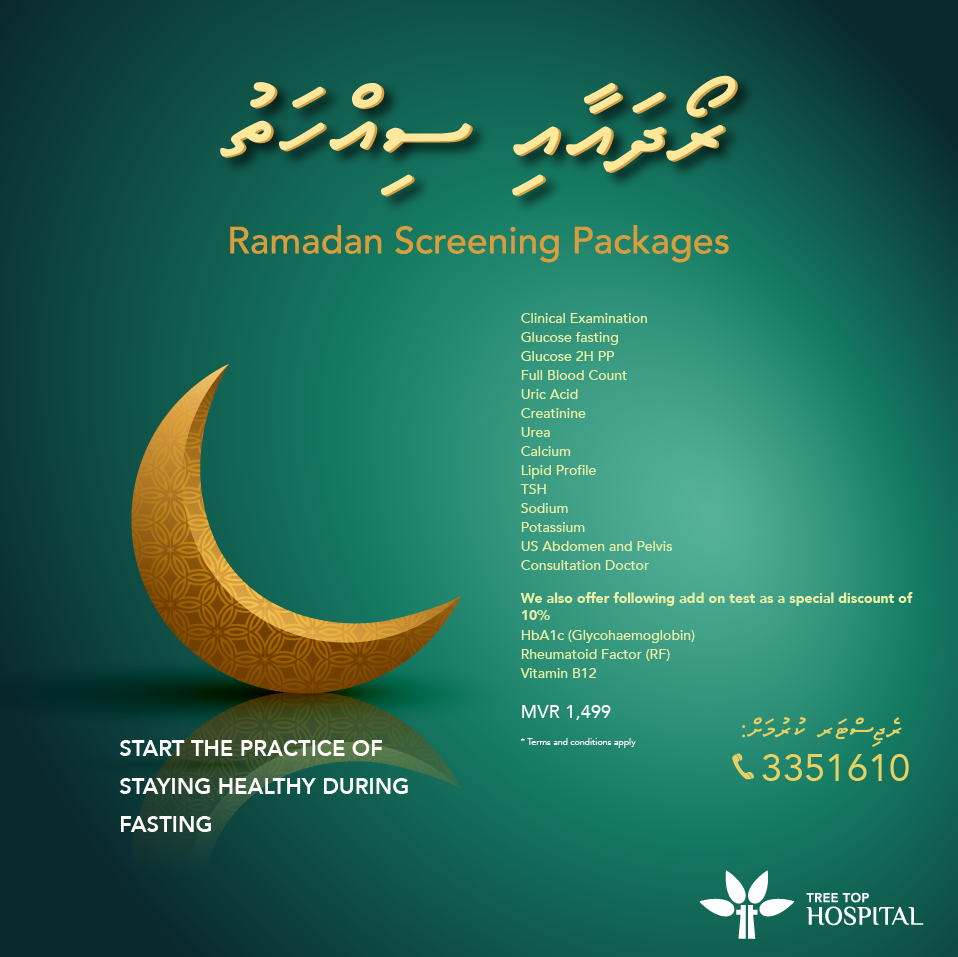 The "Roadha Aai Sikhath" will be available for all ages at the price of MVR 1,499. The package will include special discounts of 10% on add-ons for Glycohaemoglobin (HbA1c), Rheumatoid Factor (RF) and Vitamin B12 tests. Ramadan package bookings can be made through their Guest Services on 3351610.
Tree Top Hospital has also announced the working hours during the month of Ramadan. Likewise, the hospital will be open from Morning 10:30am to afternoon 03:00pm, and 08:00pm until 10:30pm in the evening. However, Tree Top Hospital's Emergency Services and Hotline 1610 will continue to be available 24 hours.
For more information, please call 3351610 or email care@treetophospital.com