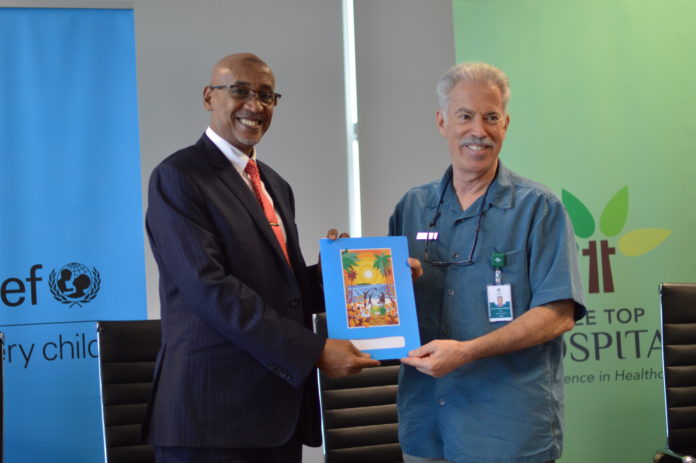 Tree Top Hospital & United Nations Children's Fund (UNICEF) has signed a Memorandum of Understanding on July 30, 2019.
The MoU was signed to promote good nutrition and healthier lifestyles for children and their families.
Under this MoU, the two partners will provide the public with information on the importance of child immunization and facts about healthy life style.  
The two parties, together with the Ministry of Health, will also promote the Baby Friendly Hospital Initiative (BFHI).
Tree Top Hospital is keen to become a leading Baby Friendly Hospital that promotes immediate initiation of breastfeeding after delivery as well as immediate skin to skin contact between the baby and the mother.
Additionally, Tree Top Hospital aims to support the national authorities in conducting dental check-ups for school students in Malé, with the plan to expand in the future.