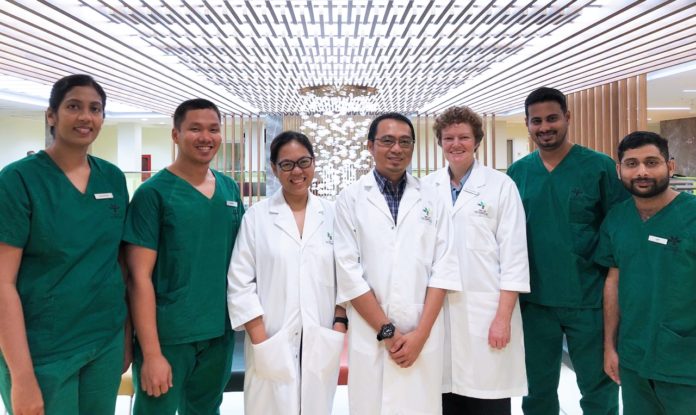 Tree Top Hospital successfully completed its first Total Knee Replacement (TKR) surgery on 15th October 2018. The surgery was performed on a 69 year-old guest with severe Osteoarthritis.

The procedure was led by Orthopaedic Surgeons; Dr. David Montenegro and Dr. Catherine Kellett. They were assisted by a skilled team of anaesthetists and nurses.

"We are delighted that several Total Knee Replacement surgeries have now been completed. It is an operation that improves quality of life," said James Barr, CEO.

Total Knee Replacement surgery will now be available from the Department of Orthopaedics. Rates for all surgical procedures are competitive and are eligible for Aasandha coverage at Tree Top Hospital.

Both Tree Top Hospital Orthopaedic doctors are specialists and have extensive training, experience and expertise in joint replacement surgery. The hospital uses the latest techniques and tools to improve care for individuals of all ages with orthopaedic problems.

Given the success of the TKR program, Tree Top Hospital is now planning to perform Hip Replacement surgery in the near future.