Tree Top Hospital developed in Hulhumale' by Tree Top Investments, has informed that the hospital will officially open this month.
Minister of Health, Mr Abdullah Nazim stated that all works required for the hospital have been completed and permits have been granted to the doctors and nurses who will be working at the hospital.
The MVR 1.5 Billion investment is equipped with 159 beds, the latest technology, and equipment.
The Minister inspected all departments of the hospital along with Outpatient Wards and private rooms. Tree Top Hospital gifted the Minister with a service card for the hospital.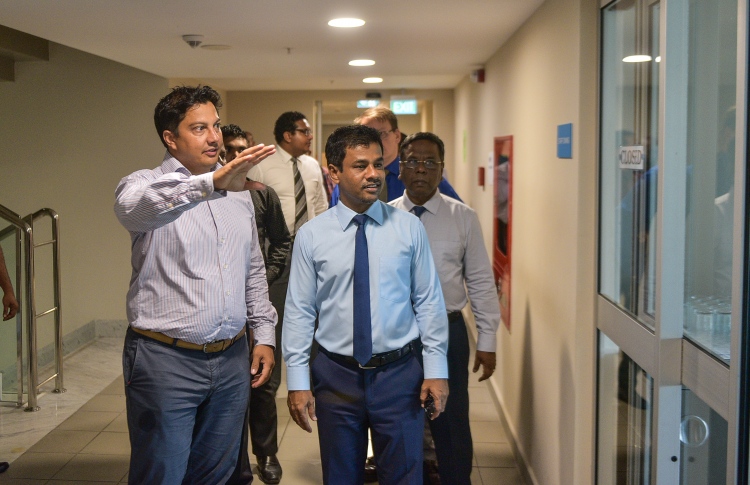 "We are seeing the latest state-of-the-art technology being used in a hospital that's customer friendly", says Nazim. He also stated that Aasandha coverage will be granted from Tree Top Hospital as well, but explained that details are not available at the moment as the hospital's health insurance scheme would be different.
Chemotherapy services, Cath Lab, MRI and CT Scan are all ready and available at Tree Top Hospital.
Tree Top hospital will be managed by the famous Malaysian based Health Care company, Ramsay Sime Darby who currently manages famous hospitals in Malaysia, Indonesia and other Asian countries. This hospital consists of 2 buildings, a 6- story building, the main building which covers 20,000 square kilometers and an 8-story building, half the size of the main building which will house stand by generators, restaurants, and accommodation.