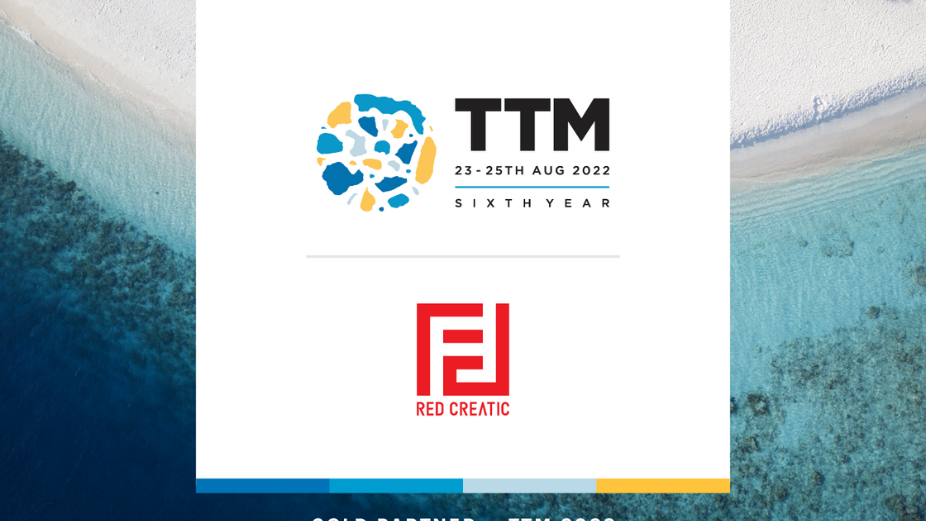 Trusted printing, engraving and designing service provider in the Maldives, Red Creatic is a gold partner for TTM Maldives 2022, the country's leading international travel trade show, which will be held from 23rd – 25th August 2022.
As a customer-oriented establishment, Red Creatic is maximizing its size in every way to provide the best services in large format printing, engraving and designing to give creative solutions. RED LLP, registered as a start-up partnership in 2016, has now acquired top quality machineries and equipment, serving the high-rise industry in Maldives. The company has grown from photocopy servicing in 2016 to billboard printing today and continues to mark its position in the industry, facing the challenges head-on.
As part of TTM Maldives 2022, the TTM Connect meetings will be held at Meeruma Conference and Facility on 23rd and 24th August 2022. The TTM Travel Summit and TTM Awards & Gala will be hosted at CROSSROADS Maldives on 25 August. More than 200 hoteliers, suppliers, related industries, and travel industry professionals from Maldives and abroad are expected to visit TTM to network, negotiate and discover the latest industry opinion and trends in Maldives.
The registered exhibitors of TTM will also get a lot of added benefits including the usage of "Connect" Portal to pre-arrange meetings online prior to the event. Exhibitors will also get access to the invitation-only TTM Travel Summit and Awards & Gala night. Every year, TTM Maldives sees over 3000 pre-scheduled meetings with over $1 billion worth of contracts discussed.
Partners of TTM Maldives 2022 also include Maldives Marketing and PR Corporation, Ooredoo Maldives, CROSSROADS Maldives, Jalboot Maldives, HRS International, IdeaS, Trans Maldivian Airways, Maldivian, Maldives Airports Company Limited, and Medtech Maldives.
For further information, please email ttm@traveltrademaldives.com